2024 3-Star WR Brandon Rehmann Talks Kentucky Involvement
4 min read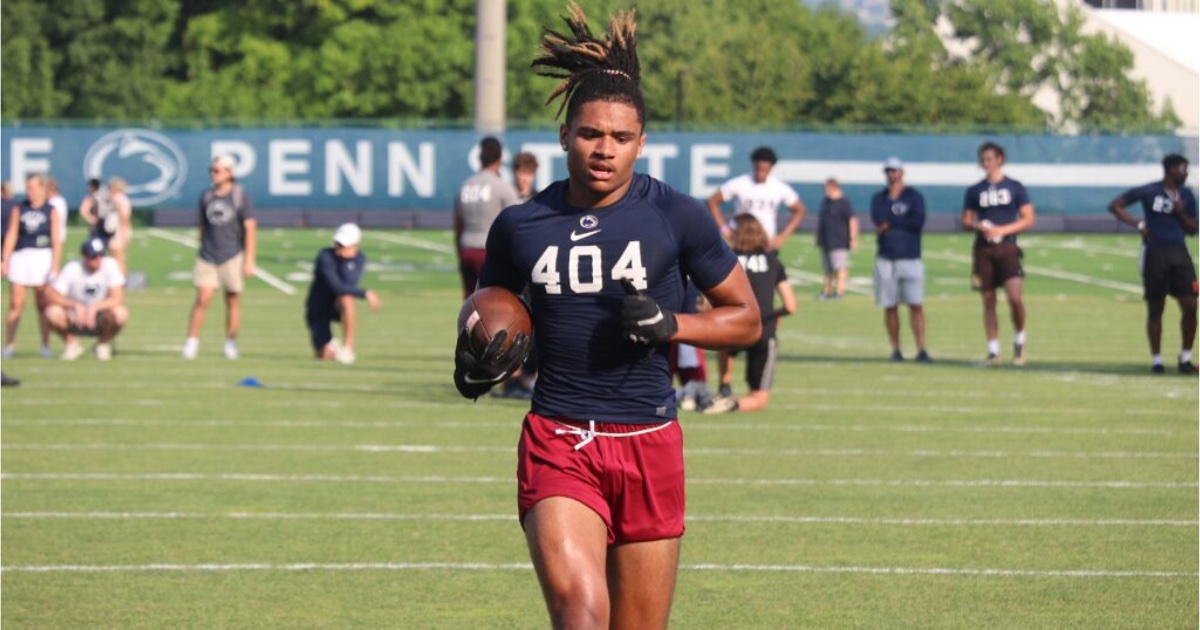 Brandon Rehmann, a class of 2024 wide receiver out of Pennsylvania, has been in regular contact with the staff at Kentucky ever since receiving an offer last year. 
The 5-foot-11, 185-pound wideout from St. Joseph's (Philadelphia, P.A.) told KSR+ that he has been thoroughly impressed by Kentucky throughout the recruiting process. 
"It's not only a football school, but it's a basketball school," Rehmann said. "Other programs [other than football] are successful there and they get love from the fans. The fans show so much support to the Kentucky Blue. They care about academics, which is good. They have a long connection built in with the school itself."  
As far as Kentucky's play on the field, Rehmann enjoys the synergy between the pass game and run game. 
"If the run game is good, it's going to open up the pass game. If the pass game is good, it's going to open up the run game," he said. "They were very balanced in that game and that really opened my eyes to see the type of offense they want to run." 
When it comes to fit, Rehmann sees himself playing well with current Kentucky sophomore wide receiver Dane Key. 
"I see myself fitting in the offense as the deep runner," he said. "Dane Key this year is the possession catcher slash deep runner. I see myself as the deep runner, catching the ball from a great quarterback and then giving me the opportunity to make plays for myself." 
Kentucky became the first program to offer Rehmann back in May of 2022 and has since kept consistent communication. UK wide receivers coach Scott Woodward has been the person in contact with Rehmann the most. However, it was offensive coordinator Liam Coen that officially extended the offer. 
"That was very surprising because they saw something that I didn't see in myself," he said. "They took the first jump and offered me out of anybody, which was very, very, very much appreciated. It was a blessing." 
Rehmann, who last visited on October 15, said he's talking with his mother about finding another time to check out Lexington. 
"The coaches were super, super hyped, which is really good for players like me,' Rehmann said of his last visit. "They had a great quarterback, but he's in the draft this year. They air-raid a lot and they also run the ball because they had a good running back. It's really balanced."
His Wider Recruitment
Brandon Rehmann is currently hearing the most from Kentucky, West Virginia, Cincinnati, South Carolina, Penn State, and Wisconsin during the recruiting process. 
"I see who's really rocking with me from the start," he said. "I see schools who really want me, show interest and are willing to throw out that quarter-of-a-million-dollar check towards me. It's been going well recently." 
Rehmann continued to discuss the impact NIL is having on his recruitment, calling it a "big thing." 
"People choose schools not for themselves, but for the money. I feel as if you produce you should be able to get a reward for that," he said. "It can change a lot of things about a school and it could change a lot of things about how you feel about a school, but I don't think you should make your choice based on the money you're getting." 
This spring, Rehmann already has plans to visit West Virginia (April 6) and Penn State (April 7) as he looks to make a decision either before or during the upcoming high school season. 
"I want to take this offseason to focus on who is there for me and see what the recruiting is like," he said. "I don't want to take too long that my spot is filled up; I want to get it done, not soon, but soon." 
When evaluating his options for a commitment, Rehmann said that coaching is a big factor. 
"A lot of coaches leave for a better opportunity. I can't blame them, but I don't want to be stuck at a school where I get there, really love the coach, and he winds up leaving," he said. "I definitely need to look at a coach that will be there for all my four or five years." 
On the field, Rehmann is looking for a "pass-first offense." 
"It will open up the run game and I can show I can block for my brothers," he said. "I also want an offense that builds around their players. Some offenses build off what they've been using to win. I want an offense that's going to build off their players every year and get their best players the ball every time."
Brandon Rehmann's Game
Three-star wide receiver Brandon Rehmann of St. Joseph's (Pa.) is the nation's No. 580 overall prospect, according to the On3 Industry Ranking, a weighted average that utilizes all four major recruiting media companies. On3 ranks Thomas as the No. 103 wide receiver and the No. 25 player in Pennsylvania. 
"I have a second gear I can tap into," Rehmann said. "I try to block very well. I'm a deep route runner, kind of fast. I catch the ball at the point of contact. That's the strength of my game." 
Moving forward, Rehmann said he wants to improve his acceleration off the line of scrimmage. 
"It's not slow, but I want it to be a little bit faster," he said. "I want the quickness to pick up a little bit and I want to get more shifty this year, more elusive. I definitely want to get more elusive this year, get in and out of my breaks to go way faster and I want more explosion." 
The post 2024 3-Star WR Brandon Rehmann Talks Kentucky Involvement appeared first on On3.