2024 RB Chris Wheatley-Humphrey continuing to feel 'at home' with Miami Hurricanes
3 min read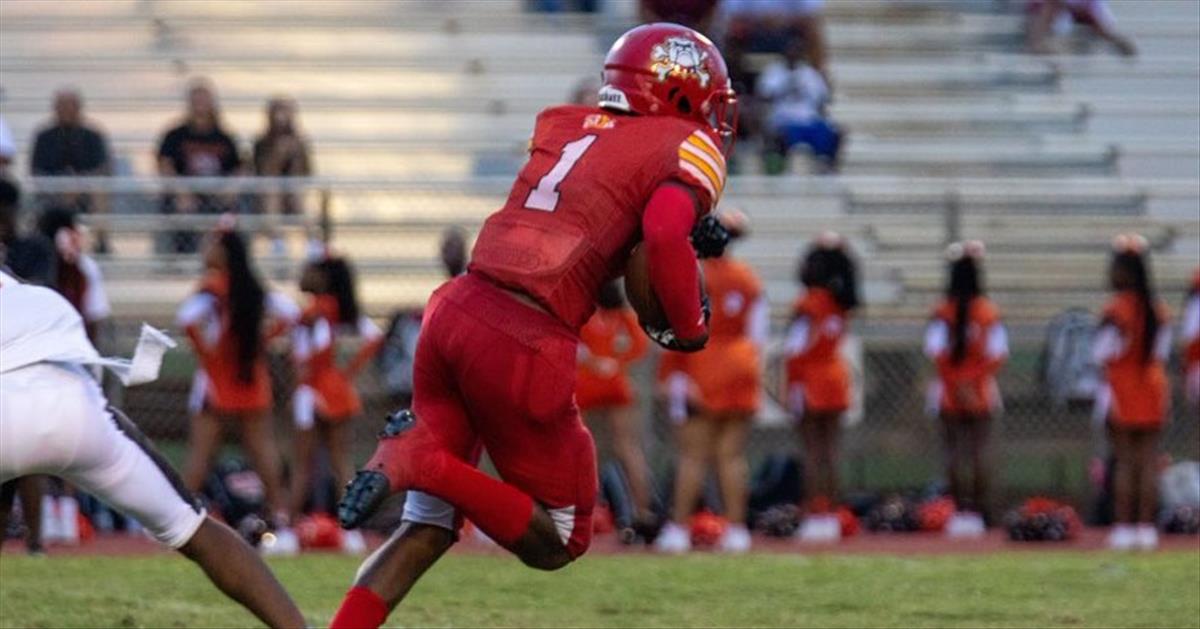 Hollywood (Fla.) 2024 running back Chris Wheatley-Humphrey is feeling like Miami is home after his second visit to Coral Gables in three weeks.
Wheatley-Humphrey, an unranked 2024 prospect whose stock has steadily climbed and drawn interest from programs like Louisville and Ole Miss, already knows he'll take an official visit to Miami this summer and is continuing to build positive relationships with the Canes' coaching staff. CaneSport entered an On3 Recruiting Prediction Machine prediction earlier this month for Wheatley-Humphrey to land at Miami, and last weekend's unofficial visit only solidified his stance on the Canes.
"It feels like home. I feel at home right here," Wheatley-Humphrey said off his visit last weekend. "It's a good vibe and everything. I'm good with the coaches. I like the team. It's good. It's great."
Miami said Miami coaches talked to Wheatley-Humphrey about committing, which the South Florida prospect was flattered to hear, but he wants to take his recruitment slow in order to fully evaluate his options. He wants to take his official visits this summer before committing sometime in August before he begins his senior season.
Louisville is also pushing hard and receiving interest from Wheatley-Humphrey. The Cardinals are emphasizing their recent history with elite south Florida talent like Teddy Bridgewater and Lamar Jackson, and they think Wheatley-Humphrey could be the next Florida star to shine at Louisville.
"They've got some people from down here that are really good, so they're just trying to get me up there right now," Wheatley-Humphrey said.
But the Cardinals still have plenty to overcome after the Hurricanes impressed on his visit.
"It went well," Wheatley-Humphrey said of his last visit to Miami. "Everything's great. It's a vibe. Football culture, I'm good with the coaching staff, (head coach Mario) Cristobal, he wants me over there. Practice went great. I like (running backs coach Tim) Harris and all that. Everything was good."
Wheatley-Humphrey knows Miami is also eyeing a few other running backs in the 2024 class but has continued to feel like a Hurricanes priority. He hears daily from Harris and Cristobal, who want to keep south Florida talent home. He was impressed by the staff's practice interactions with players as well.
"They're working hard," Wheatley-Humphrey said. "They want to be great. Coach Tim Harris is pushing them. They're doing good in practice. It's good. He's from down here, so he's got that connection to some of the players and everything."
CaneSport's Take
Wheatley-Humphrey is continuing to be one of the biggest under-the-radar names for Miami fans to know in this year's recruiting class, and another school would have to overcome quite a bit to leapfrog the Canes on Wheatley-Humphrey's radar. Miami also hosted four-star running back Jerrick Gibson last weekend, but the No. 1 back in the cycle is heavily favored to land at Texas.
The post 2024 RB Chris Wheatley-Humphrey continuing to feel 'at home' with Miami Hurricanes appeared first on On3.