2025 4-star CB Devin Sanchez sets LSU visit
2 min read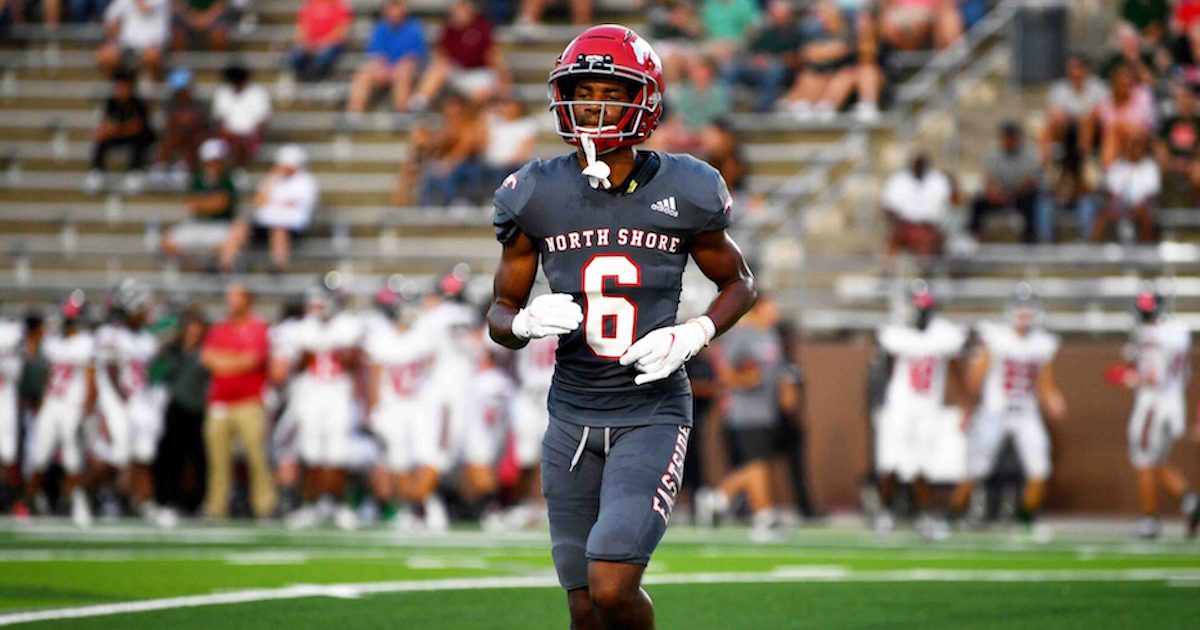 Houston (Texas) North Shore four-star cornerback Devin Sanchez is visiting LSU this weekend. He announced the news Wednesday over Twitter. 
Sanchez is the No. 12 overall prospect and No. 3 cornerback in the 2025 cycle, according to the On3 Industry Ranking, a weighted average that utilizes all four major recruiting media companies. He is also the No. 1 player in Texas.
"LSU is another big program," Sanchez told Billy Embody of The Bengal Tiger on Feb. 13. "SEC. Where all the smoke is at, where all the big schools, all the games. If you want to go big, you go to the SEC. LSU's been on the radar just like the Alabama's and the Clemson's and Georgia's. LSU is another big-time school that I'm glad I got. We used to have a couple track meets up there."
The Tigers offered Sanchez in January. His former high school teammate, Denver Harris, transferred to LSU this offseason from Texas A&M.
"That's what I told coach (Robert Steeples) is that it's a big impact for me because I got to watch Denver play his senior year and his junior year, watching some of his film," Sanchez said. "If I go up to LSU, I'm pretty sure I'd be with Denver and taking a tour with him because he's my teammate and I've been around him. I know how he moves."
For more LSU recruiting intel, check out The Bengal Tiger.
Sanchez is already a top prospect in the 2025 cycle
The 6-foot-2, 160-pound defensive back holds 23 offers. According to the On3 Recruiting Prediction Machine, Texas is leading for his commitment at 31.6%. 
Sanchez told Justin Wells of Inside Texas on Feb. 21 that Texas, Oregon, Ohio State, Alabama and LSU are programs standing out to him. He added that the Longhorns are a "step ahead of some of the other schools."
"(Texas) has seen me play and they know I'm a real deal corner," Sanchez said. "Also, (Austin) is not too far for me. It's like two and a half hours, so I can go down there anytime and see those coaches and talk with them."
"I feel like the relationship is getting stronger with Coach (Terry) Joseph," he added. "Sitting down with him in meetings and talking about the team, the defense, and the scheme that they run and how their corners are, and talking with Coach (Steve Sarkisian) in his office, I feel like that's a good relationship with them."
The post 2025 4-star CB Devin Sanchez sets LSU visit appeared first on On3.