2025 4-star WR Jamie Ffrench sets three summer visits
2 min read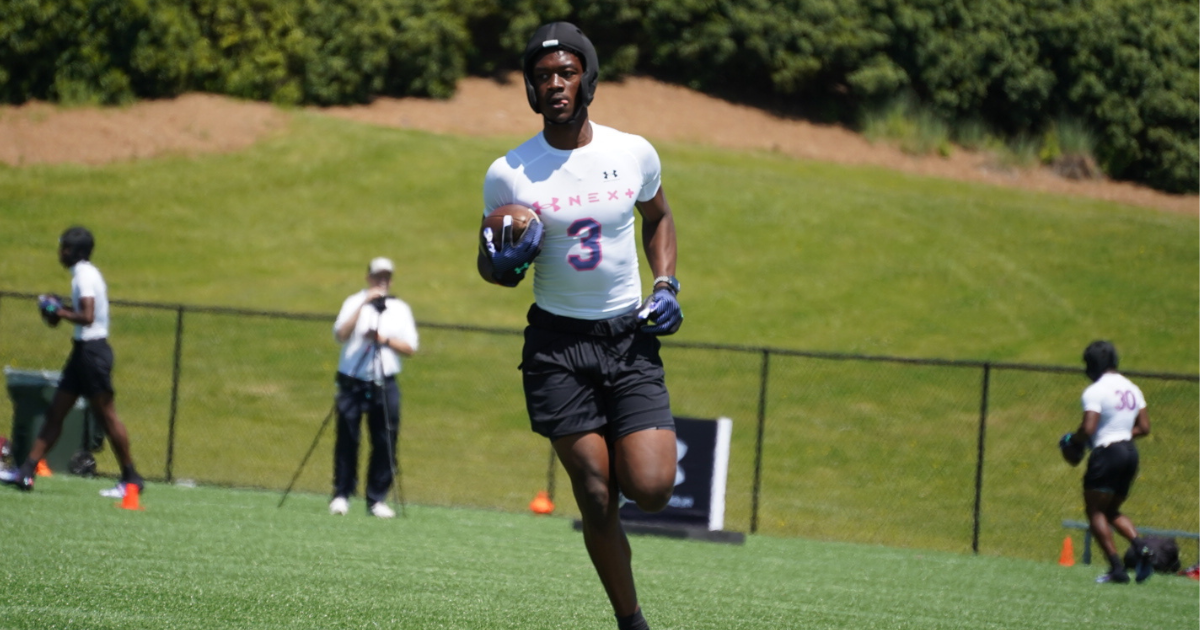 Jacksonville (Fla.) Mandarin four-star wide receiver Jaime Ffrench is set for a busy June. On3 has learned that the 6-foot-1, 180-pound wideout has scheduled visits to Alabama for June 7, Florida State for June 9 and Ohio State for June 12.
Ffrench is the No. 14 overall prospect and No. 4 wide receiver in the On3 Industry Ranking, a weighted average that utilizes all four major recruiting media companies. He is also the No. 3 player in Florida.
All three aforementioned schools have hosted Ffrench since the fall. He was most recently at Florida State on April 1, Alabama on March 4 and Ohio State on Nov. 26.
"Wherever I feel is home," Ffrench previously told On3 about what will be important in his decision. "You never want to fall in love with the coaching staff cause they can go any time, so you want to fall in love with the school, the atmosphere, stuff like that."
Earlier this month, Ffrench broke down his interest in the Crimson Tide with BamaInsider.
"It went great," Ffrench said on May 4. "They put a lot of things on the table that I wanted to see. Coach Nick Saban told me a lot of things that I liked to hear. He loves my film, I have a chance to play there. Just saying things like that. He's still pulling for me."
"I'd say the receivers coach, coach (Holmon) Wiggins," he added about part of the reason he is considering Alabama. "He puts it all out. He knows what he's doing, he knows the game, and he's going to develop you to be a top receiver. I like that."
Ffrench discusses four other schools of interest
Alabama, Florida State and Ohio State are just a few of the programs under consideration for Ffrench. He broke down his interest in the Buckeyes, Georgia, Notre Dame and Pittsburgh earlier this spring.
Georgia: "Coach (Bryan McClendon), a real good receivers coach, a real nice guy."
Ohio State: "Coach (Brian) Hartline. The type of receivers they develop and coach (Ryan) Day, it's crazy."
Notre Dame: "I told (Chansi Stuckey) I couldn't forget about them," Ffrench told Blue and Gold last month. "Notre Dame's campus is really different. The academics are outstanding. I was letting him know that I can't forget about him up there."
Pittsburgh: "The staff, they show a lot of love. Coach (Tiquan) Underwood and coach (Pat) Narduzzi show a lot of love. You got to love it."
The post 2025 4-star WR Jamie Ffrench sets three summer visits appeared first on On3.