2025 ATH Maurice Stephens Recaps Kentucky Visit: 'I'm Going to Be Back' 
2 min read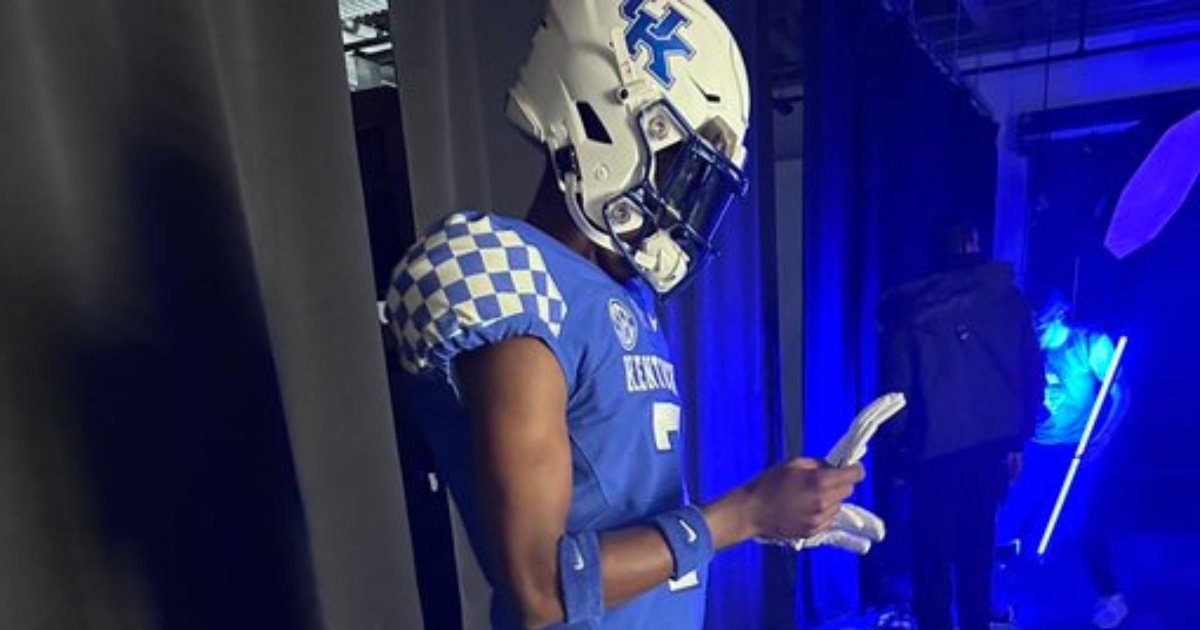 Maurice Stephens, a class of 2025 athlete out of Louisville, visited Kentucky over the weekend for his first trip to campus, but likely not the last. 
The 6-foot-2, 175-pound athlete from Ballard (Louisville, KY) told KSR+ that UK is a program he wants to see again, following his visit. 
"How the visit felt and how being there felt, I know I'm going to be back for sure," Stephens said. "It was just a good experience all around. It's a good coaching staff, good facilities. My favorite part was going to the practice and seeing how everything was organized." 
Stephens said he sensed enthusiasm from the players at Kentucky, while also being impressed with the coaching staff. 
"All the players were just hyped to be there," he said. "The coaches take time to speak to you, try to get you to feel the vibe. Everything was put together and everyone became close." 
The Kentucky coaching staff has only been in contact with Stephens the past few weeks and they are yet to extend an offer. 
Based on his conversations with the staff, Stephens said, "I'd probably fit in well." 
"They help you understand what you're doing and it's a very big learning opportunity," he said. 
His Wider Recruitment
Maurice Stephens is currently being recruited by the likes of Kentucky, Louisville, and Eastern Kentucky. 
"It's been good," Stephens said of the recruiting process. "I've been getting there. I'm trying to put my name out there." 
He has also taken a visit to Louisville. Stephens said he plans to visit Louisville again for the program's spring game and "might go" to Eastern Kentucky. 
As far as deciding factors, Stephens said he is placing a high-emphasis on school as he looks to major in biochemistry. 
"I want to focus on school," he said. "Sports-wise, just the learning program, a place that will make me better, and a place I can put it to the second level." 
Stephens does not yet have a timetable for a decision. 
Maurice Stephens' Game
"I've gotten better at leadership, helping everybody throughout the game," he said, also noting that he improved his overall skill set.
Maurice Stephens has an NIL valuation of $5.6k, according to On3, which ranks No. 8,704 in high school football. 
Moving forward, Stephens wants to improve his in-game mindset. 
"Sometimes I can get frustrated and be in a bad place in the game," he said. "Everybody will know my name soon."  
The post 2025 ATH Maurice Stephens Recaps Kentucky Visit: 'I'm Going to Be Back'  appeared first on On3.