2025 four-star CB Shamar Arnoux sets commitment date
2 min read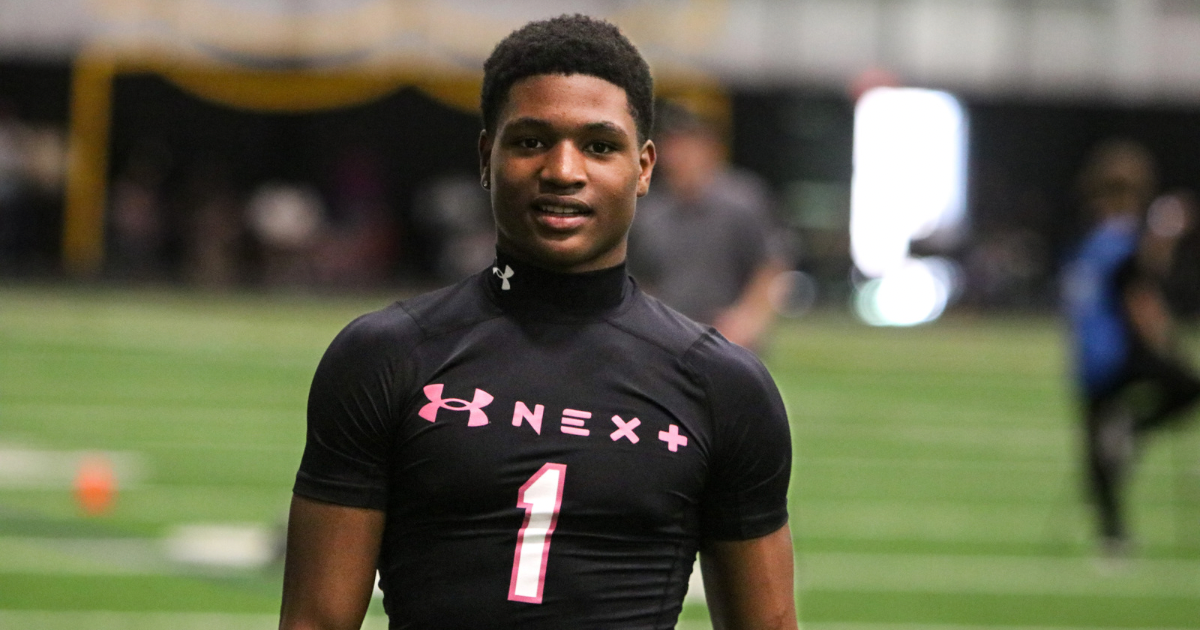 Alpharetta (Ga.) Milton 2025 four-star cornerback Shamar Arnoux is ready. The No. 190 overall prospect in the 2025 On3 Industry Ranking has set his commitment for April 7.
He'll choose from his top eight that he put out on Tuesday. Arnoux is down to Arkansas, Auburn, Florida State, Michigan, Tennessee, LSU, Texas A&M and Ole Miss.
Arnoux visited Tennessee on Saturday. On3's Recruiting Prediction Machine has the Volunteers as Arnoux's leader at the moment. The Volunteers have a 36.2 percent chance of landing the four-star cornerback according to RPM.
Texas A&M was Arnoux's most recent offer. The Aggies got him on campus back in the fall for their game against Louisana Monroe. Arnoux will be teammate of 2024 Texas A&M commit Debron Gatling in 2023 after transferring to Milton High School this offseason. Current Aggie Lebbeus Overton is also a Milton alum.
Shamar Arnoux is ready for decision
Arnoux is ready. He's seen what he needed to see in his recruitment. Arnoux still has two years of high school football ahead of him but they won't be spent considering his next step. He's got that made up in his head already and has for a while.
"I've come to the point where I feel as though it's in my best interest to commit to the school where I will pursue my college career," Arnoux told On3. "Some say it's early being that I am a 2025 but I feel everyone has their own path set for them. This is mine."
Arnoux credits his family father for the guidance that has allowed him to quickly sift through his decision.
"My life experiences have made me who I am today no one knows my life, so the decision is mine to make," Arnoux said.
Arnoux feels the school that he has chosen will help him achieve his lifelong dream of playing in the NFL.
"I'm looking for the school that I commit to help me continue on my journey to the NFL," Arnoux said. I recently narrowed it down to my top eight schools. I am weighing each school out in depth."
Arnoux has an On3 NIL Valuation of $26K. The On3 NIL Valuation is the industry's leading index that sets high school and college athletes' projected annual value (PAV). The NIL valuation does not act as a tracker of the value of NIL deals an athlete has completed to date. It rather signifies an athlete's value at a certain moment in time.
The post 2025 four-star CB Shamar Arnoux sets commitment date appeared first on On3.