2025 four-star QB Ryan Montgomery building bond with Mike Bobo
2 min read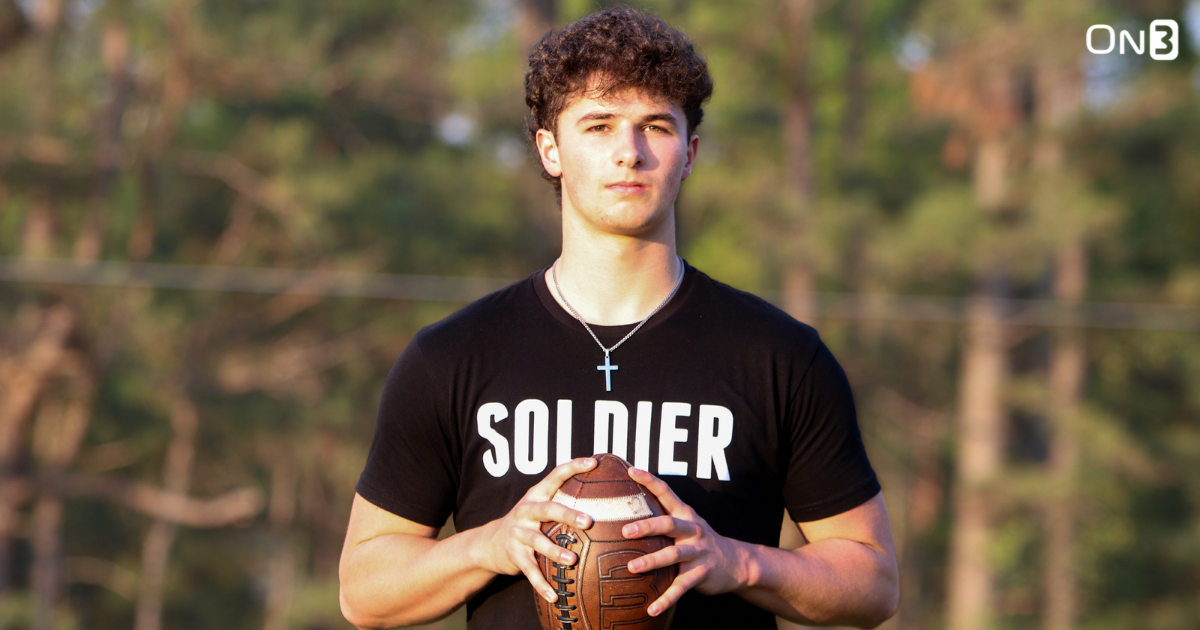 Findlay (Ohio) 2025 four-star quarterback Ryan Montgomery admits he was a little 'devastated' when word came of Georiga offensive coordinator Todd Monken's move.
Monken was named the offensive coordinator of the Baltimore Ravens. Since early in his process Monken and Montgomery have been close. The No. 130 overall prospect in the On3 Industry rankings met Monken following his eighth-grade year as his older brother was considering the Bulldogs.
Georgia bolted up Montgomery's board in large part due to the bond that Montgomery and Monken had.
"Coach Monken leaving was pretty devastating," Mongomery said. "Best wishes to him. I'll definitely keep him as a contact. You never know what will happen in the coming years. He made the move to the pros and that's big for him."
The move hasn't kept Georgia down in Montgomery's recruitment for long. They hit the ground running in courting the four-star signal caller.
Montgomery made his way to Athens for the first since new offensive coordinator Mike Bobo assumed the helm of Georgia's offense.
He met Bobo for the first time on his visit on Wednesday. Bobo made a major impression on the four-star quarterback.
"I got great vibes from him," Montgomery said. "He's similar to coach Monken in the way he coaches. Coach Bobo has picked up right where coach (Todd) Monken left off. I think that coach Bobo is a great coach and a great person. He's someone that will not only coach you hard on the field but off the field, he's going to be there for you."
Ryan Montgomery 'has seen what he needed to see' from Georgia
Montgomery's visit to Athens was another notch in his process. He's been to Georgia four times in his recruitment so far.
He doesn't anticipate making another stop in the summer. Montogomery says it's possible he gets back to Athens for a game in the fall.
He means that in a positive way for Georgia. During his latest visit, Montgomery saw the Bulldogs practice, he sat in meetings, and he spent time with the coaches. It was another strong outing in Athens for Montgomery.
Georgia is checking a lot of boxes for the four-star signal caller. They remain one of Montgomery's top schools.
"I loved it," Montgomery said. "It was probably the most intense practice I've been to. It was fast-paced and was probably the most physical practice that I've seen as well. They're just different there…Georiga is very high on the list right now. They definitely treat me like a top priority for them. There's a ton of mutual interest between us. I've really seen all I needed to see out of Georgia. They're at the very top of the list right now."
The post 2025 four-star QB Ryan Montgomery building bond with Mike Bobo appeared first on On3.