2025 On3 four-star Michael Fasusi recaps Texas visit
2 min read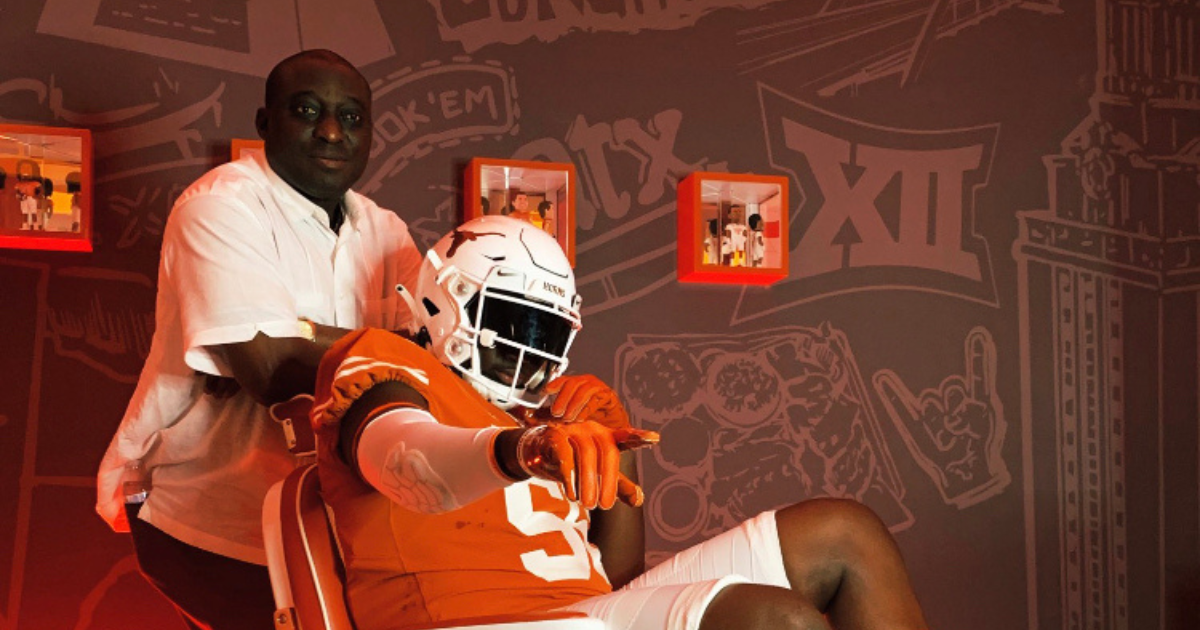 After receiving an offer from the Texas Longhorns in February, Michael Fasusi was ready to see Austin. On Friday, he made the trip to the Forty Acres.
The 6-foot-4, 287-pound On3 four-star from Lewisville (Texas) is one of hottest recruits in the country in 2025 class. After connecting with Steve Sarkisian and Kyle Flood, hitting Austin was a must.
"It was awesome, man," said Fasusi. "Everything man, I loved the way I was welcomed, loved seeing the coaches, the energy was all there and it felt like home."
Joined by family, Fasusi thoroughly enjoyed the day trip on Friday as the Longhorns made sure that he knew he's a priority in the next cycle.
"(Texas) knows I'm going to be one of the top guys and they want me to be there for me all the way," said Fasusi. "(Texas) cares a lot about my academics and me being a better man and football player."
At 15 years old, Fasusi holds 25 offers including Texas, LSU, Ohio State, Auburn, and Texas A&M. He's taken unofficial trips to UT, Texas A&M, Texas Tech, and SMU. LSU could get an unofficial soon.
"I should be back at Texas on June 3rd, then I'll be at OU around July," Fasusi tells Inside Texas.
At this stage, Fasusi is incredibly grateful for the recruiting process.
"It's been amazing," Fasusi told On3. "It really all just came out of nowhere and now I wake up and I know I'm getting offers every week. It's been great, all thanks to my parents, my coaches and everybody who's helped me along the way."
Fasusi is the No. 63 overall prospect and No. 8 offensive tackle in the 2025 cycle, according to the On3 Industry Rankings, a weighted average that utilizes all four major recruiting media companies. He is also the No. 7 player in Texas. On3 rates Fasusi as the No. 81 overall prospect, No. 11 offensive tackle and No. 15 player in Texas.
The post 2025 On3 four-star Michael Fasusi recaps Texas visit appeared first on On3.