2026 QB Julian Lewis visits Texas on Wednesday
2 min read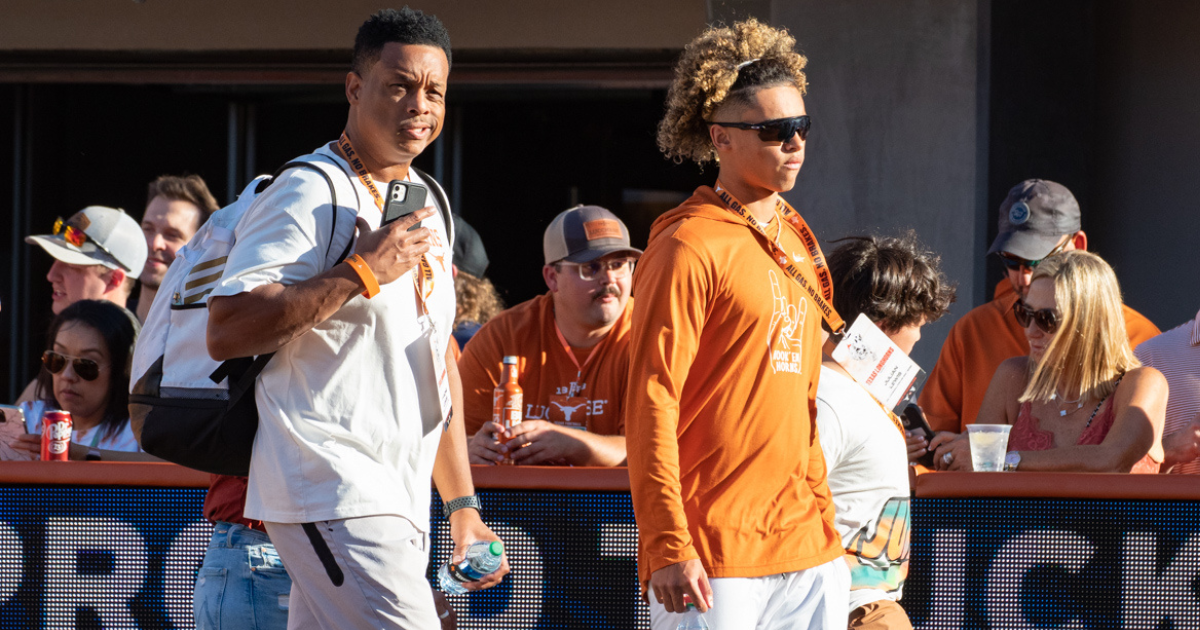 One of the top quarterback prospects in the country, 2026's Julian Lewis, made another trip to Austin to see the Longhorns on Wednesday, he told Inside Texas. 
The 6-foot-0, 185-pound sophomore signal-caller has seen UT's campus multiple times in the early stages of his recruitment and is a priority target for Steve Sarkisian and company. Known as "JuJu", the future five-star prospect grew up throwing a great spiral, earning offers in 8th grade. 
Lewis holds multiple offers including Georgia, Alabama, Florida, Tennessee, and Texas A&M. He tossed for 4,118 yards and 48 touchdowns as a sophomore in 2022, and is not yet ranked. But that'll come.
Alabama has hosted Lewis more than anyone (15), and he's visited Arizona State, Florida State, Georgia, LSU and Southern Cal since the beginning of 2023. 
He previously broke down his interest in USC, Georgia, and Texas with On3.
"I built a relationship with coach (Steve Sarkisian) when he was at Alabama, so it carried over to Texas," Lewis told Chad Simmons. "They just got Arch (Manning), so Arch is probably gonna clear up that quarterback room going into that. That's probably the cool thing about them."
The 2022 MaxPreps National Freshman of the Year was slated to see Texas in late March, but rescheduled for April 5th. 
Lewis was very complimentary of the Longhorns after watching last year's Red River Shootout.
"Texas couldn't have played much better," Lewis said. "Really impressed with how they moved the ball around and out up points."
The Bulldogs are the early leader for Lewis according to On3's Recruiting Prediction Machine. Georgia has a 35.0% chance of landing the talented signal-caller, according to RPM.
The post 2026 QB Julian Lewis visits Texas on Wednesday appeared first on On3.