3-2-1: Kansas State basketball schedule beginning to come into picture
3 min read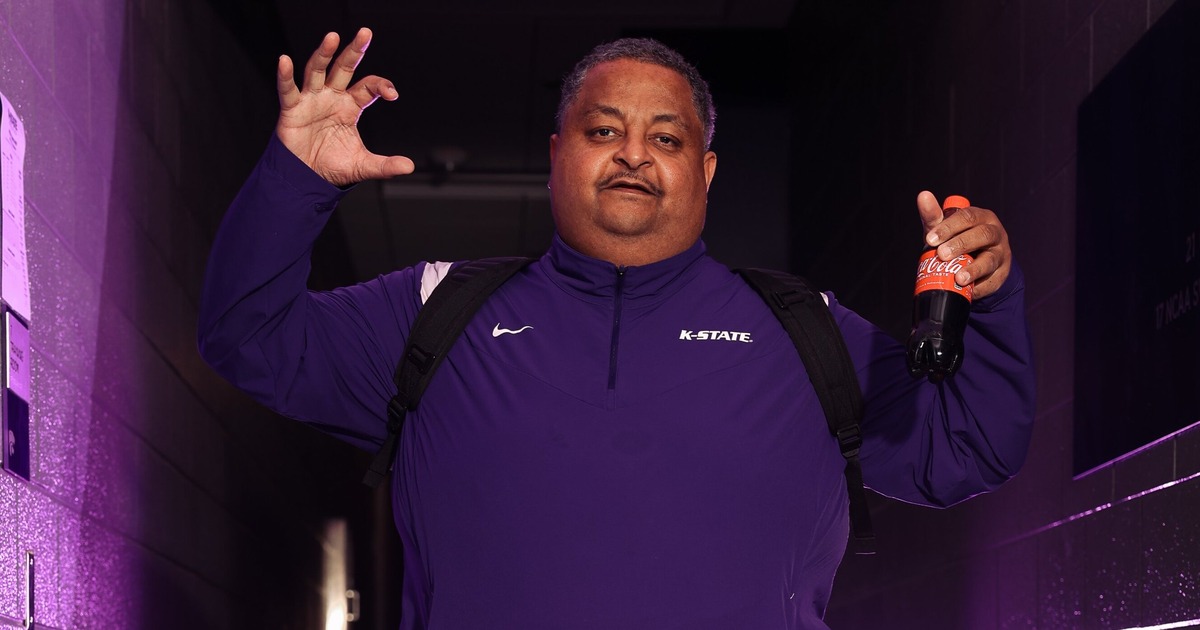 THREE THINGS WE LEARNED ABOUT KANSAS STATE
2. BARNETT: Though he has received increasing attention from programs like Utah, Oregon and Nebraska in recent weeks, quarterback commit Blake Barnett remains solid to K-State despite some noted consternation from fans. A comforting sign was that the Colorado native visited the Kansas State campus in the last week and still has ties to blossoming offensive lineman John Pastore. Additionally, his relationship with offensive coordinator Collin Klein continues to inflate.
3. BIG EAST OPPONENT: A report from Jon Rothstein of CBS earlier this week revealed the 2023-2024 matchups in the Big 12/Big East battle. Most recently, K-State played Butler on the road. Because of the home and away cycles and the organizers typically using past year's results, it was fair to assume that the Wildcats may host UConn or Xavier. However, because of the addition of Houston to the league and their inclusion in the event, the rotations and cycles were re-set. And with that, we have learned that Kansas State will host Villanova. It is still an appealing contest for fans to attend, though.
TWO QUESTIONS
1. SCHEDULE: In addition to Villanova, we also know that K-State will face Wichita State, Nebraska and two opponents in the multi-team event in the Bahamas. Obviously, a fourth team is yet to be announced for the Baha Mar Hoops Bahamas Championship, but two other participants are Miami and Providence. It was also noted on Monday that the Wildcats would host Central Arkansas at the end of November. That is one of the worst teams in Division I, for the record. However, Kansas State could have five relatively challenging contests already on the docket in the the five other teams already mentioned. How much more difficult will they make their schedule, if at all?
2. FELIX: Can K-State defensive end Felix Anudike-Uzomah sneak into the first round of the NFL Draft? The second round is certainly not his ceiling, according to NFL reporters with ears on the ground. There's still buzz that he may not slip to the second day.
ONE K-STATE PREDICTION
1. TOMLIN RETURNS: Though he is expected to declare for the NBA Draft to receive feedback on where he could be picked and which parts of his game still need to be improved upon, I believe Nae'Qwan Tomlin will return to Kansas State for one more season.
The post 3-2-1: Kansas State basketball schedule beginning to come into picture appeared first on On3.