3-star Phoenix QB Luke Moga high on Hurricanes ahead of visit this weekend: 'I absolutely love Miami'
2 min read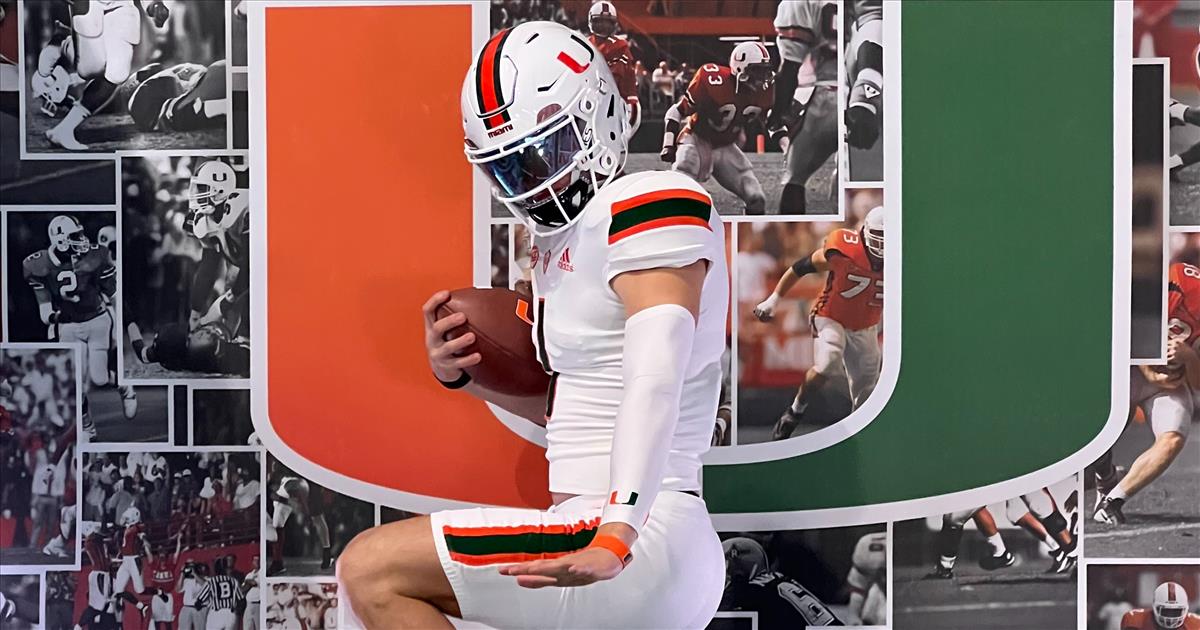 Miami skyrocketed up Phoenix (Ariz.) Sunnyslope three-star 2024 quarterback Luke Moga's radar after his unofficial visit to Coral Gables in late January — so much that he'll return to visit the Hurricanes this weekend.
Moga, the No. 31 quarterback in the 2024 class according to the On3 Industry Ranking, has continued to be a priority for the Hurricanes' coaching staff in this year's recruiting cycle as Miami turns its attention toward future signal callers. Moga is being heavily recruited by both offensive coordinator Shannon Dawson and head coach Mario Cristobal and wants to use the visit to interact more with Dawson and Cristobal in person. He also wants his mother to have the chance to tour the campus which she did not do in January.
"I absolutely love Miami," Moga said. "The history, the program and the culture. My mom didn't get to come in January, so I want to make sure she sees it. I also want to meet coach Dawson in person and get his offensive philosophies and how he can use/develop me. …Development and learning is super important to me. I want to see the environment and how the team practices."
Moga emphasized how large of a role his parents will play in his decision-making process and how important it is for his parents to like the school he commits to as well. He chose not to disclose which other schools his parents are high on but said he wants both parents to be able to visit the schools he is most interested in.
Miami is estimated to have an 8.6% chance to land Moga, according to the On3 Recruiting Prediction Machine, which is tied with TCU for the fourth-highest percentage. Arizona State has a 38.7% chance, Oregon has a 22.9% chance and Arizona has a 10.3% chance.
"They both love (Miami)!" Moga said. "They both have loved every school! It's a matter of my choices with their guidance. My dad came (to Miami) last time. A lot of schools are doing a good job recruiting me."
Moga is regularly communicating with Dawson and said he talks with Cristobal daily. He said he knows two schools he will definitely officially visit but chose not to disclose them. He'll also visit Oklahoma on April 6, TCU on April 7 and Oregon on April 22.
Moga just began getting recruited by programs last year. He doesn't have a timeline for his commitment but just knows he'll commit before his senior season.
"Whenever I know, I know," Moga said.
CaneSport's Take
Miami continues to be in no rush in the 2024 class but is continuing to make progress with multiple prospects on the Hurricanes' priority list, including Moga. The Hurricanes will also have 2024 four-star quarterback Air Noland, the No. 4 quarterback in the On300, on campus this weekend and look to continue to climb the ladder with both.
The post 3-star Phoenix QB Luke Moga high on Hurricanes ahead of visit this weekend: 'I absolutely love Miami' appeared first on On3.