4-star 2024 DL D'antre Robinson makes return visit to Miami, Hurricanes continue to impress: 'They're in my top schools'
3 min read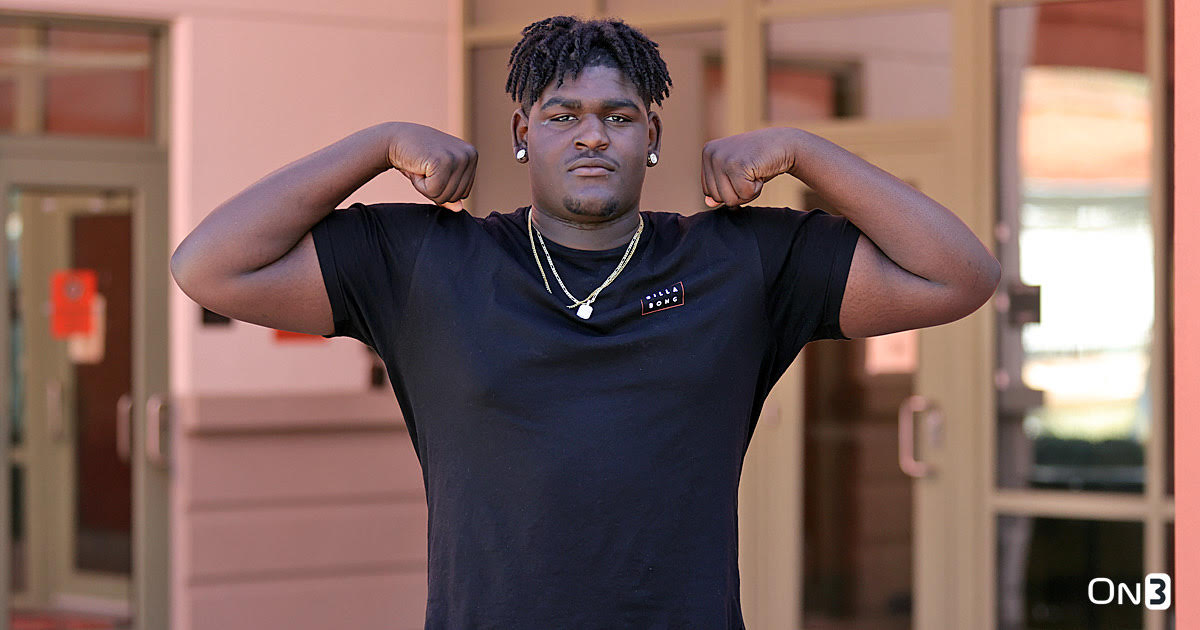 Orlando (Fla.) Jones 2024 four-star defensive lineman D'antre Robinson has now visited Miami twice in a month as part of the Hurricanes' push for the No. 32 defensive lineman in the On3 Industry Ranking.
Robinson, a 6-foot-1.5, 295 defensive tackle with more than two dozen offers, returned to Coral Gables April 1 to watch Miami's intra-squad scrimmage and view how he could fit into the Hurricanes' new defensive scheme under defensive coordinator Lance Guidry. The staff is continuing to grow on Robinson, and Miami is currently in second for Robinson behind Florida, according to the On3 Recruiting Prediction Machine.
"Coach Joe (Salave'a), the whole coaching staff, coach (Mario) Cristobal, they show so much love to me," Robinson said. "Everyone on the coaching staff texts me every day, every night, every morning. They show a lot of love, so I had to come back and see them. …They're in my top schools list. That's how interested I am."
Robinson said Miami's staff has shown him in his two visits to Coral Gables they are development-driven, and he appreciates the coaches will work to turn weaknesses into strengths with different players. He's repeatedly emphasized player development will play a significant factor in his recruitment.
"I'm gonna need a lot of development at certain stuff," Robinson said. "I'm good at certain stuff, and other stuff I'm gonna need to work on. And I appreciate them telling me what I need to work on."
Salave'a, Cristobal and the rest of Miami's coaching staff are repeatedly emphasizing Robinson doesn't need to leave the state of Florida, something that's caught the four-star's attention. They've told him they need him in Coral Gables, and if he comes, he'll be poised to be one of the top players on the roster. Colorado, Texas, Georgia and Florida are also high on his radar.
"(Those four schools) show a lot of love, and if I go there, I'm gonna play," Robinson said. "I'm gonna develop in all of those places. I locked in one official with Texas June 16-18."
He's also taken unofficial visits to Florida and Florida State this spring. He plans to take his official visits this summer and commit sometime during the fall season.
CaneSport's Take
Robinson said last month he's considering taking an official visit to Miami this summer, and it now feels like the Canes are in excellent shape to receive one. That comes on top of a positive visit for IMG Academy 2024 five-star defensive lineman David Stone, who also wants to take an official visit to Miami this summer, which puts the Hurricanes in encouraging positions with two of the most coveted defensive linemen in this year's cycle. Don't be surprised to see both back on campus this summer or fall.
The post 4-star 2024 DL D'antre Robinson makes return visit to Miami, Hurricanes continue to impress: 'They're in my top schools' appeared first on On3.