4-star Florida DL LJ McCray arrives in Auburn for Wednesday visit
2 min read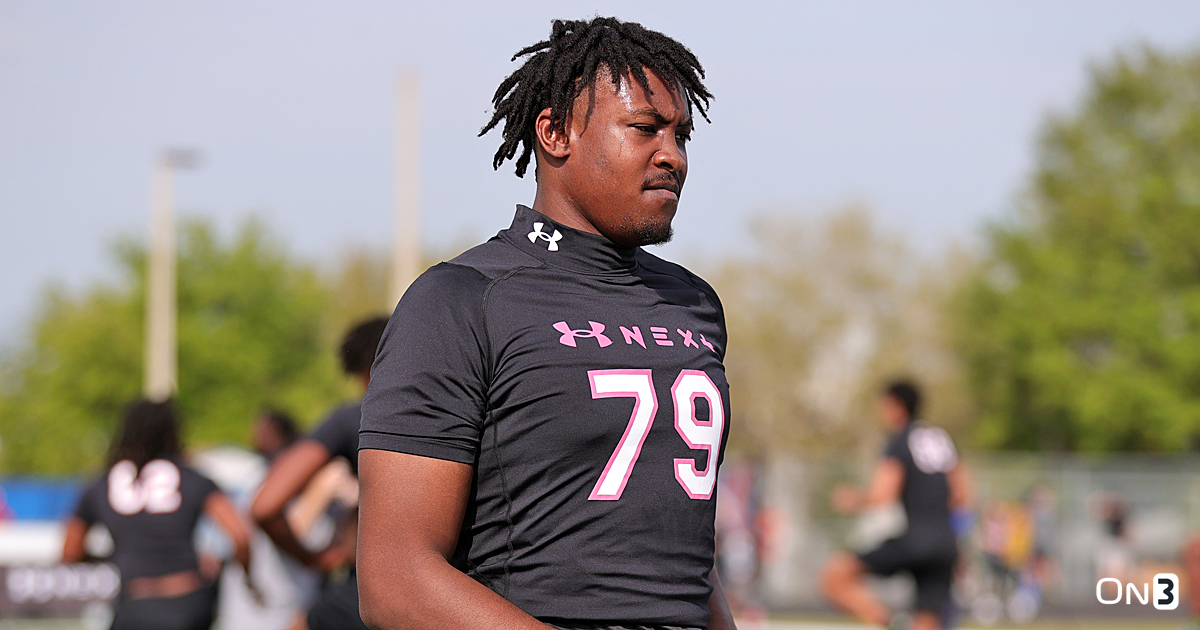 Auburn, on Wednesday, has a top-tier visitor on campus from the state of Florida. LJ McCray, a 4-star defensive lineman from Daytona Beach (Fla.) Mainland, tweeted that he had arrived in Auburn around 10 a.m. Wednesday.
McCray, listed at 6-foot-6 and 260 pounds, is one of the top defenders in the state of Florida. He's ranked as the No. 22 defensive lineman and No. 217 overall recruit nationally according to the On3 Industry Ranking, a weighted average that utilizes all four major recruiting media companies.
Auburn Live learned in the month of March that McCray had quickly risen up the defensive line board for the Tigers in a short amount of time. Auburn Live's Keith Niebuhr caught up with him during the Under Armour Next camp in Orlando, Fla.
McCray gave the latest on his recruitment in regards to Auburn.
"I talk to them weekly, really every other day," McCray told Auburn Live in March. "They're definitely up there."
McCray also gave some other schools in the mix.
"Definitely Alabama, Auburn for sure, Miami, Florida State and Florida of course, and Louisville is up there,"" he said. Of that group, at the time, Florida State might have been getting the most buzz. Since then, McCray has visited Miami, and is currently at Auburn.
Since the month of February, McCray's recruitment has taken off with several of the schools he mentioned turning up the heat. His NIL valuation has seen a quick rise for the same reason. He now holds an On3 NIL Valuation of 95K.
Two strengths
McCray is considered over the average for height (6-foot-6) in top 300 defensive linemen in the last three years, but under the average for weight (250) for defensive lineman in the top 300 for the last three years. While he doesn't fit a defensive tackle mold, there really isn't a position he couldn't play along the front. He could even play Auburn's Jack position.
McCray has incredible length and knows how to use it. He has the NFL frame. His get-off is inconsistent, but can be lethal when combined with his size.
One area for improvement
McCray is a conundrum as far as where his true position is. As far as the NFL is concerned, his value drops due to being a "tweener" in size. However, in the college game, his versatility is coveted. Eventually, though, he will need to settle in as either an interior defensive lineman or an end/edge player. As for improvement, if he plays on the edge, his get-off will have to become more consistent.
The post 4-star Florida DL LJ McCray arrives in Auburn for Wednesday visit appeared first on On3.