4-star SG RJ Greer updates his recruitment
3 min read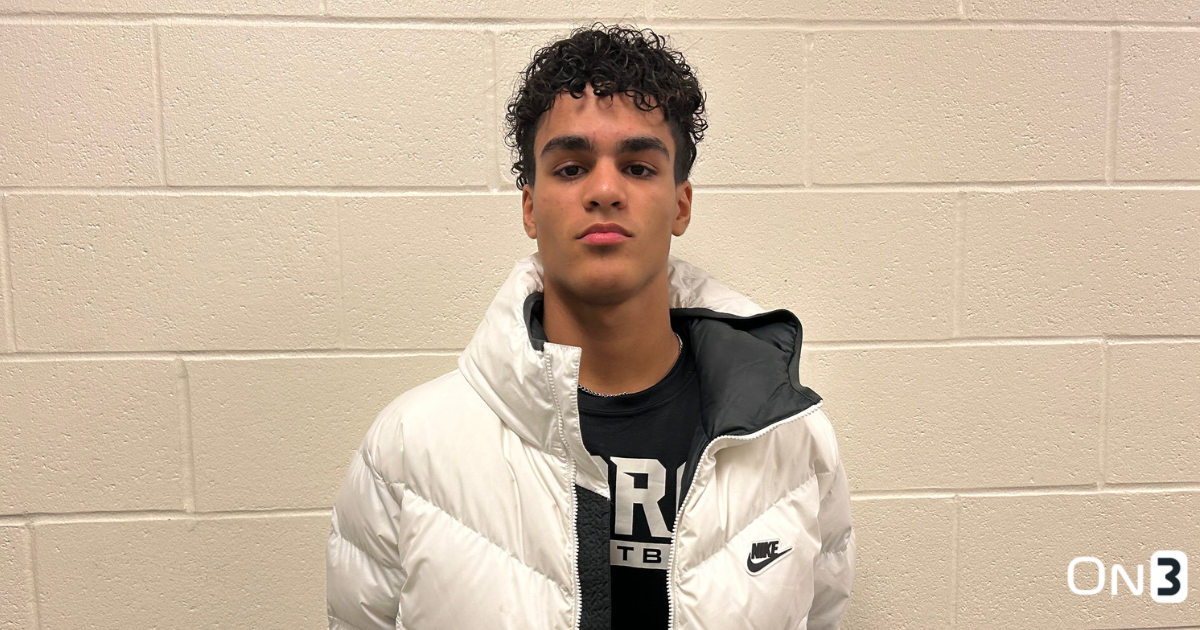 RJ Greer is the No. 80 player in the 2025 On3 Industry Ranking. The 6-foot-3 guard averaged 14.0 points on 2.0 made threes as a sophomore this season at Springboro (OH) High before going down with an injury.
"I'm a combo guard," Greer told On3. "I'm good coming off screens; I think I shoot the ball at a very high level. My mid-range game is good, and I'm getting to the rim better as well. I see myself playing like Jordan Poole plays. I can put the ball on the floor, which is something people don't see a lot of, but definitely with my shooting."
On3 caught up with RJ Greer to talk about his game and where things stand with his recruitment.
Greer talks recruitment
"I've been to Cincinnati, Xavier, and UCF," Greer said. "I definitely want to get to more schools this summer."
Cincinnati: "I like Cincinnati a lot; it's really nice there. I like the people. Coach (Wes) Miller, coach (Andre) Morgan, they're just great people. They made me feel like I was at home. I was there when (2023 signee) Rayvon Griffith was there, so that was cool. I didn't realize how close everything was on campus. Everything I would need is all right there."
Xavier: "To be honest, I didn't know they were right there next to Cincinnati. Xavier was really nice, man. I liked it there. I think I could be a guy who could come off the sets they run and score the ball. They do a lot of stuff to get open shots for their shooters. I can do a lot to help there as a guard too, playing in a point guard type role."
Central Florida: "They are crazy athletic; they have a whole bunch of athletes on that roster. It was nice down there, great campus, and I really liked their facilities."
Greer talks future visits
"I'm looking to get on some more visits this summer, see some more places," Greer said. "Michigan is definitely one."
Michigan: "I love the way the coaches have been when we have had our interactions. It's a great school, and I've heard the campus is beautiful. They keep telling me how much I remind them of Jordan Poole. The sets they run are similar to what we run here, with lots of screens and backdoor stuff."
"They can't call me directly yet," Greer said, "but we're starting to hear from schools like Indiana, Purdue, Michigan State, Ohio State, a lot of midwest schools for sure."
In his words
"I'm going to be looking for a program, a school that makes me feel at home," Greer said. "Somewhere I know they actually want me and somewhere I can see my game fitting in with their plan for me. I like to look at players who went to each program and how they left there. Not only how they played at the school but how they got better.
"Play style will matter, for sure. But I don't know how to say how it will matter. So I'm comfortable on the ball and off the ball, so I would have to just see how it looks at each place and their plan for me and go from there. I'll know."
The post 4-star SG RJ Greer updates his recruitment appeared first on On3.