4-star WR Joshisa Trader visits Florida
2 min read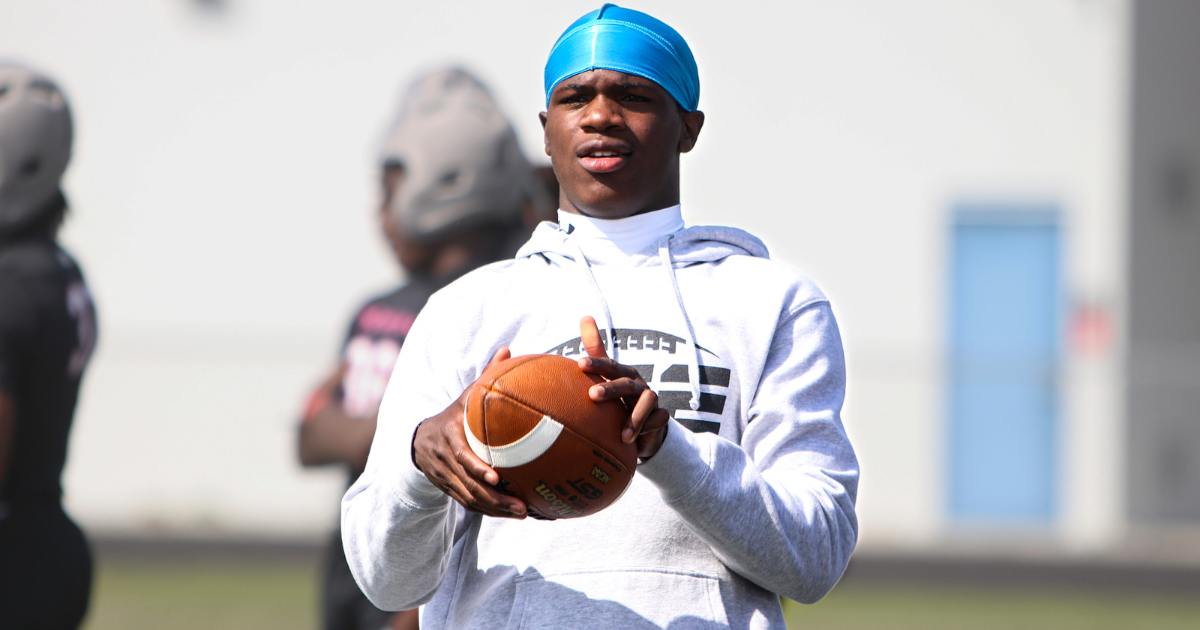 Miami (Fla.) Chaminade-Madonna Prep four-star wide receiver Joshisa Trader is one of the top uncommitted wideouts in the 2024 cycle. He spent Saturday on an unofficial visit to Florida.
Trader's trip came two days after his high school teammate and Five-Star Plus+ wide receiver Jeremiah Smith went to Gainesville. Smith is currently pledged to Ohio State.
Trader is the No. 23 overall prospect and No. 6 wide receiver in the 2024 cycle, according to the On3 Industry Ranking, a weighted average that utilizes all four major recruiting media companies. He is also the No. 5 player in Florida.
"It was great," Trader told Pat O'Donnell of Gators Online about his Florida visit. "The facility is now officially built. It looks a lot better since it's built. Everyone has good facilities. The practice was really good. They had an intense practice."
The Gators are one of Trader's top five programs alongside Ohio State, Tennessee, Florida State and Miami. According to the On3 Recruiting Prediction Machine, the Hurricanes have a commanding lead for his commitment at 92.3%.
"It was a great visit," Trader told Stephen Wagner of CaneSport about his March 23 unofficial to Miami. "Great practice, they had a lot of energy, intensity and stuff like that. I got to see coach Beard in action coaching the receivers, so it was a great time."
For more Florida recruiting intel, check out Gators Online.
Florida is working hard to land both Trader and Smith
Regarding the Gators, Trader recently got to spend time with new Florida wide receivers coach Billy Gonzalez. He seemed to make a positive impression on the 6-foot-1, 175-pound wideout.
"Today was my first time really talking to him," Trader said to O'Donnell. "It was a good talk. He's a good coach. A good passionate coach. He was telling me about himself; he's really big on family. He said how he invite his players over to his house and stuff like that to hang out. He's got a pretty long list (of former players), some of them I didn't know but I am sure they are good players."
Florida is working hard to land both Trader and Smith. The Gators' 2024 recruiting class does not currently contain any wide receivers, but is led by Willis (Texas) four-star quarterback DJ Lagway.
Lagway visited Gainsville with Smith and believes Florida can eventually land his commitment.
"Oh yes sir, I definitely think we can get him to flip," Lagway told Corey Bender of Gators Online on March 23. "It's just going to take time and effort in recruiting him."
The post 4-star WR Joshisa Trader visits Florida appeared first on On3.