5-star edge Colin Simmons: Gators QB commit DJ Lagway recruiting him better 'than most colleges' 
2 min read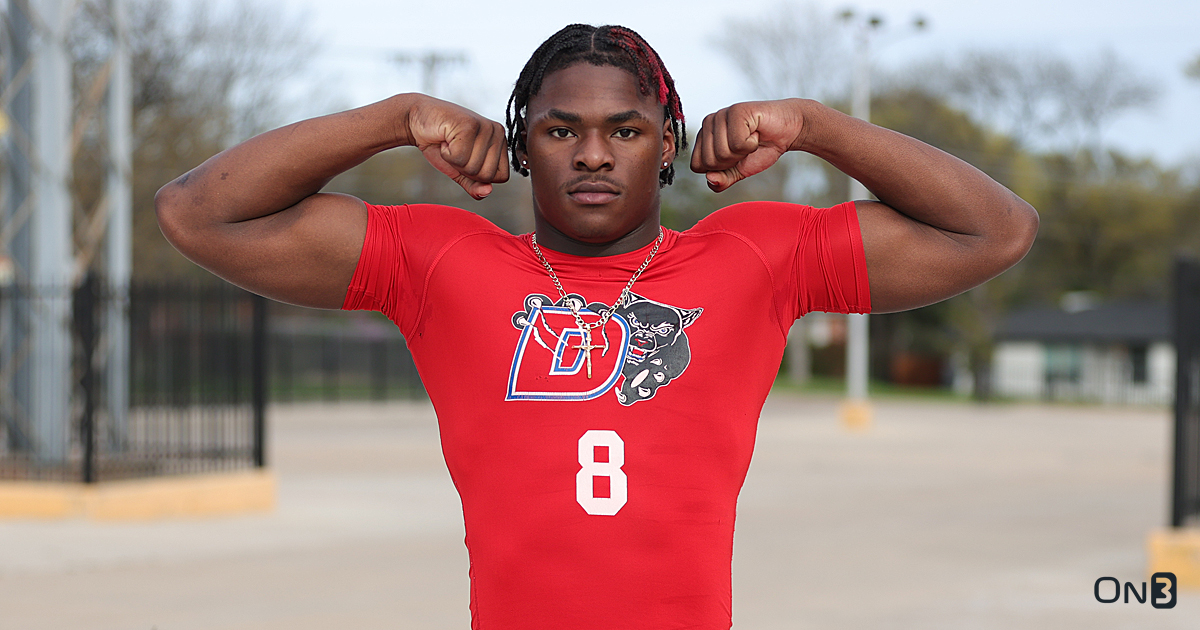 The On3 Recruiting Prediction Machine favors LSU in the recruitment of 5-star edge Colin Simmons, the No. 3 player in the country, but Florida continues to impress the Duncanville (Texas) standout.
"I like Florida," Simmons told On3's Gerry Hamilton on Monday. "I feel like it fits me — I feel like the system, the way they play their edges — and my position coach (Mike Peterson) — he went on to the league. And the connections he has, the connections of the Gators family and just the love I received from all the fans — I love Florida."
LSU has a projection rate of 44.2 percent. Texas is next at 23.6 percent.
Of the Tigers, Simmons said, "I love LSU — the environment. The people."
Simmons has yet to reveal his official visit schedule but when asked if the Gators would get one, he replied, "Oh yeah, for sure."
Colin Simmons likes the Florida coaching staff
According to Simmons, both Peterson and Gators head coach Billy Napier have been active in his recruitment. He has gotten particularly close with Peterson.
"Man, funny dude," Simmons said. "I'd describe him as that guy on campus. Everybody knows him. I can tell he really runs things down there. Having a position coach that's got all the connections and stuff with the Florida environment is good."
 Five-star Florida quarterback commit DJ Lagway is involved, too. He's a Texan also.
"I'm not going to lie — he's doing better recruiting than most colleges out here," Simmons said. "When I went down there (in April), it was fun hanging out with the dude. We already had that connection. That quarterback and edge connection. Most quarterbacks don't like a D-end coming off that edge. He's trying to get me up there so he can play with me instead of against me."
What stands out most with Florida?
 "Honestly, the fans," Simmons said. "The fans get crazy at Florida and the love I received when I went down there. And before I went down there the love I was receiving. It just really stands out."
Simons has an NIL valuation of $412,000 from On3.
The post 5-star edge Colin Simmons: Gators QB commit DJ Lagway recruiting him better 'than most colleges'  appeared first on On3.