5-star Williams Nwaneri locks in official visits, teases commitment timeline
2 min read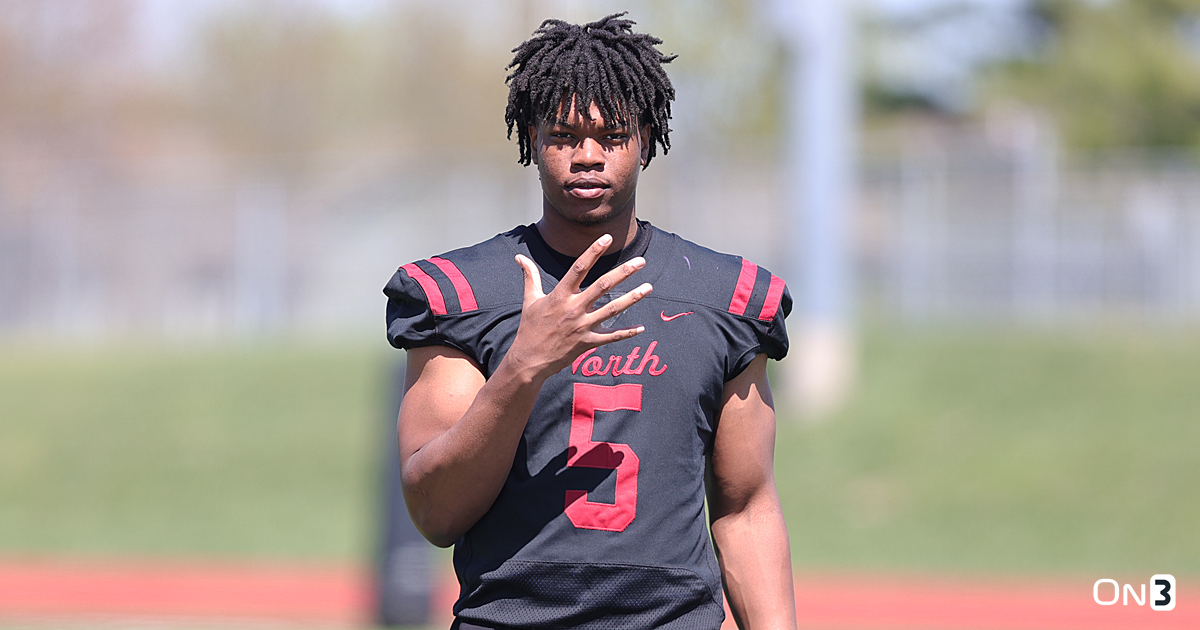 Lee's Summit (Mo.) Lee's Summit North five-star defensive lineman Williams Nwaneri has stayed busy over the spring and will continue to stay busy during the spring. Nwaneri has locked in five official visits between June and September.
The 6-foot-6, 260-pounder will take official visits to Georgia (June 2), Oklahoma (June 9), Tennessee (June 16), Missouri (June 24) and Oregon (Sept. 23).
Nwaneri also has an idea of when he'll make his commitment decision as well.
"I'm planning to make my decision after the visit to Oregon," Nwaneri told On3.
According to the On3 Recruiting Prediction Machine (RPM), Oklahoma is the heavy favorite to land Nwaneri's pledge. The Sooners sit with a commanding lead at 81.1%.
The No. 2 player in the country according to the 2024 On300, Nwaneri's visited Norman three times prior and was last on campus March 4.
"I feel Oklahoma could be a place for me," Nwaneri told On3. "It is a place I could fit in and become a successful player at.
"I really liked the practice. It was ran great. It was intense. They were doing stations and everyone was getting after it. They was a lot of competition and I liked it."
Tennessee and Oregon have also hosted Nwaneri three times with the Vols having him on campus twice in the spring Oregon hosting him last on Jan. 21.
Missouri's the school he's visited the most. The official on June 24 will be his sixth visit to campus but his first since January.
Georgia's only hosted Nwaneri once on March 18 but that lone visit was enough to keep him interested in the back-to-back national champions.
"They definitely looked like a national championship team," Nwaneri said following the visit to Athens. "They win for a reason. Everybody's big. They're stacked at almost every position. It was something I've never seen before.
"It definitely exceeded what I thought it was going to be," Nwaneri told On3. "The trip was just amazing all around."
The post 5-star Williams Nwaneri locks in official visits, teases commitment timeline appeared first on On3.