A Spring look at Texas' known defensive back targets
4 min read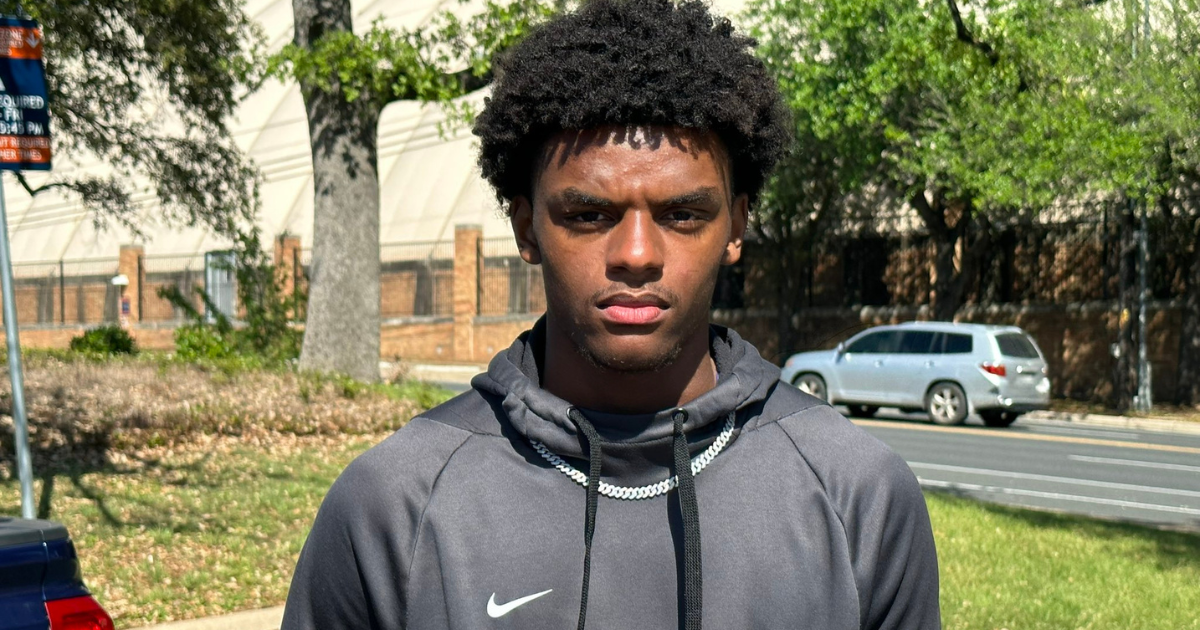 This will be a series in which we look at the perceived Texas big board at each position. To be clear, this is not the official Texas big board and we're not trying to list players in order.
Though we don't know the exact big board, and wouldn't share it if we did, by this point in a recruiting cycle fact patterns develop and we're able to glean quite a bit through recruit visits, feedback from recruits and family members, as well as discussions with various other sources.
It's important to know a couple of things. Just as Steve Sarkisian promotes competition throughout the roster, recruits are competing for preference on UT's big board whether they know it or not. Evaluation never stops with this staff and they don't 'settle'. 
Another key factor is the coaches will be out on the road throughout the Spring turning over every stone in Louisiana, Mississippi, Alabama, Georgia, Florida, and California. If there's a stud in a non-traditional location who has reciprocated at least some interest, they'll go see him, too.
We know recruiting will begin to ramp up soon with the June official visit window becoming the impetus for many to make a Summer decision. These are who we believe are the main targets but the coaches are assuredly working on others.
We'll start with the secondary.
Needs: 4
Approach: We know they prefer a true corner like Malik Muhammad, versatile DB's with corner ability like Terrance Brooks and Austin Jordan, and a true safety like Derek Williams. 
Commitments: Hunter Moddon has a great cornerback build with length to add muscle that won't bog down his movement skills. He's athletic with good top-end speed. 
Names to know: CB Kobe Black, CB Corian Gipson, CB Selman Bridges, CB Wardell Mack, CB Braylon Conley, S Peyton Woodyard, S Jordon Johnson-Rubell, S Terry Bussey, S Ka'Davion Dotson-Walker, S Joshua Lair, S Landyn Cleveland 
Black, from Waco Connally, is the top-rated corner Texas has a chance for. He recently dropped a Top 11, which doesn't tell us a whole lot but intel points to Texas and A&M having the best chance as of today. He might be back in Austin for the Spring game.
Gipson is viewed by many as a safety but to these eyes it looks like he would have little trouble playing his preferred position. Clemson has made a very big push as of late but there is still some optimism on the Texas side. 
Bridges is receiving the full court press to include Steve Sarkisian taking a prominent role in his recruitment. It's still early for Bridges who is reciprocating interest across the country.
Mack, a Louisiana native, is fresh off of a visit to the other Swamp in Gainesville. Florida took its time to offer but as soon as it did they jumped in the mix. He'll take an official visit to Gainesville in June. He'll be in Austin this weekend for the Spring game. This is another recruitment Sark is involved in. UT's goal will be to secure an official visit.
Conley may end up being a safety but I talked to one of the best DB evaluators in the country recently and he loves the physical Atascocita athlete at corner. If numbers allow for Texas to consistently push hard the school sets up well. 
There's not much to discuss with Woodyard other than Texas lost out to Georgia about as narrowly as a school could lose. If Texas wins the conference and 10 games, maybe this gets interesting again.
Johnson-Rubell has visited Texas numerous times and he already has his official locked visit in for the big June 24-26 visit weekend. Normally IMG kids are tough for Texas to pull, but he's from Fort Worth. This seems like a recruitment Texas is pushing to win, and assuming so, the Horns will have a good shot.
Bussey is a fan favorite with electric highlights. Athletically he's capable of playing receiver, corner, or safety, in addition to punt return. If he ends up in the Texas class, it would probably be as a future safety. Right now I think A&M is most likely.
Lair is a downhill, physical box safety who has seen his recruitment blow up since January. This could be another one we see end up at A&M depending on how spirited UT's effort is.
Cleveland is fresh off of an A&M visit and is scheduled to announce on Thursday. We don't believe the pick will be for Texas.
In Summation: Texas has a strong big board assembled, particularly at corner and defensive back. The coaches will be content to play the long game, continue to recruit the absolute best available, and see how things shake out.
The post A Spring look at Texas' known defensive back targets appeared first on On3.