After two-day visit to Florida State, No. 1 OT Brandon Baker now looking ahead to return trip
3 min read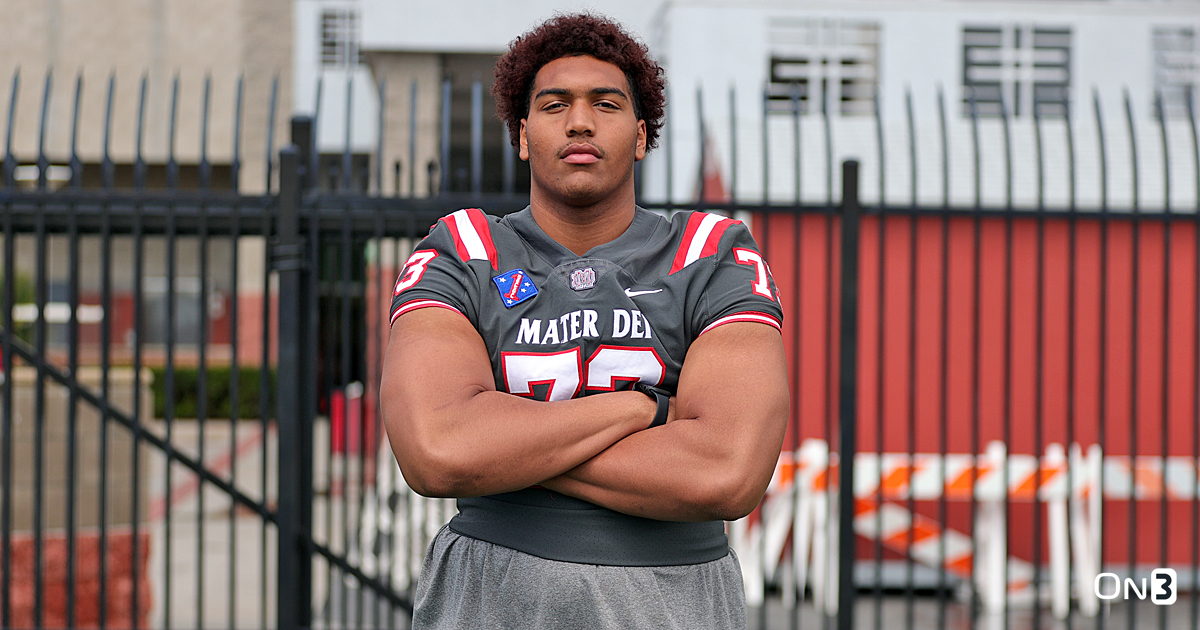 Four-star offensive tackle Brandon Baker was back for day two of his visit to Florida State on Wednesday, and the California product seemed even more impressed than he was after practice on Tuesday.
"Great, great time. Great visit," Baker said. "I would just say the culture and the foundation has been built of really just working, really. Kind of wanting the best for yourself as well as your team. Showing out for yourself every day and just improving."
Baker is listed as the top prospect at his position in the country, as well as the second-best player in the state of California. He also plays at one of the premier high school football programs in Mater Dei.
While the four-star recruit did not get the chance to talk to Florida State head coach Mike Norvell a whole lot on Tuesday, that changed on Wednesday.
"Just got to spend time around the staff, the coaches," Baker said. "I watched the players work and, you know, just get a feel for Coach Norvell and really his philosophy of what he wants to do. [His message was] if I don't want to work, this isn't the place for me. If greatness is not what I'm after, then he's not the coach I want or want to be coached by. Simple as that. …
"If that's everything that I do want, he believes this is the perfect place."
When asked what stood out the most about Florida State, the highly touted lineman said it was the passion Norvell and the rest of the staff bring to the Seminoles.
"How genuine he is and how passionate he is," Baker said. "You can say that about a couple people, but with him, you can see it. … You can see it in his eyes, how passionate he is, what he wants to do with this team. That means a lot."
Not only did the Santa Ana, Calif., native get to have a meeting with Norvell, but he also enjoyed spending time with senior offensive analyst Gabe Fertitta and OL graduate assistant coach Cooper Williams. This included being able to sit in on team meetings during both days of the visit.
"How intentional they are, how passionate the coaches are to have them (the players) improve every day," Baker said. "You know, things are going to happen — especially playing offensive line. Just really minimize those mistakes and continue to get better."
When the four-star lineman was asked on Tuesday where Florida State stood in his recruitment, he said the Seminoles were in the top 10 or 12.
On Wednesday, it sounded as if the Seminoles have moved even higher.
"For sure. Going to have to see how my summer's looking," Baker said. "Hopefully get back for another visit … official, general, either or."
Baker will be visiting Georgia on Thursday.
***Discuss this article with FSU fans on the Premium Recruiting Board.***
The post After two-day visit to Florida State, No. 1 OT Brandon Baker now looking ahead to return trip appeared first on On3.