Alabama guard transfer Nimari Burnett commits to Michigan
2 min read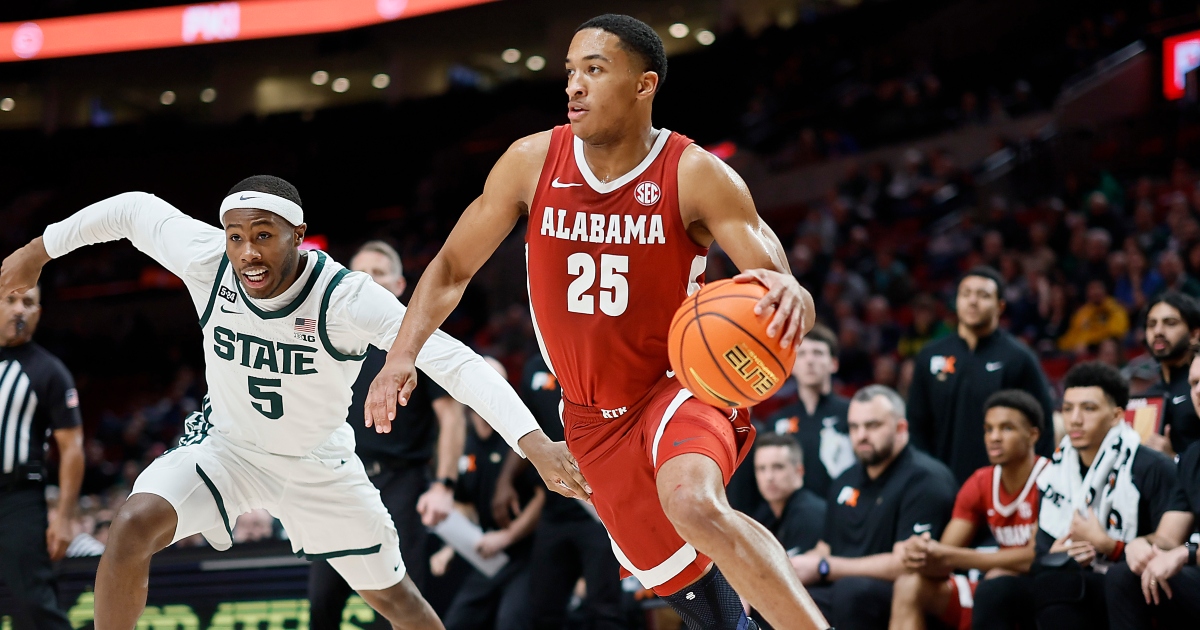 Nimari Burnett was a big time Michigan target out of high school years ago, a Juwan Howard fan growing up. He didn't end up at U-M initially, but he's headed to Ann Arbor now. The Alabama guard committed to the Wolverines after recently announcing his intention to hit the portal.
Burnett, a former McDonald's All-American, began his college career at Texas Tech under Chris Beard before transferring after his freshman year. He averaged 5.6 points, 2.0 rebounds, and 0.7 assists this season for the Crimson Tide in less than 20 minutes per game, shooting 36.8 percent from the field and 31.1 percent from three.
It's clear, though, he has the potential to excel. He was the No. 29 overall player in the nation from the 2020 cycle, according to the On3 Industry Ranking, a weighted average that utilizes all four major recruiting media companies and recruited by several elite programs.
A wrist injury slowed his progress this year.
"It's kind of about doing what's best for yourself," Burnett told The Next Round. "Although that may sound a certain way, it's not. You came into this situation to better yourself as a player and as a person. Although I have done that, I do think I can get even better in a better situation. When it comes to the players on this team and the coaching staff — it wasn't like I was super disgruntled and hated everything. It was a very tough decision."
Watch for more on this development in the hours to come …
The post Alabama guard transfer Nimari Burnett commits to Michigan appeared first on On3.