Aliyah Boston reacts to No. 1 overall selection in 2023 WNBA Draft
2 min read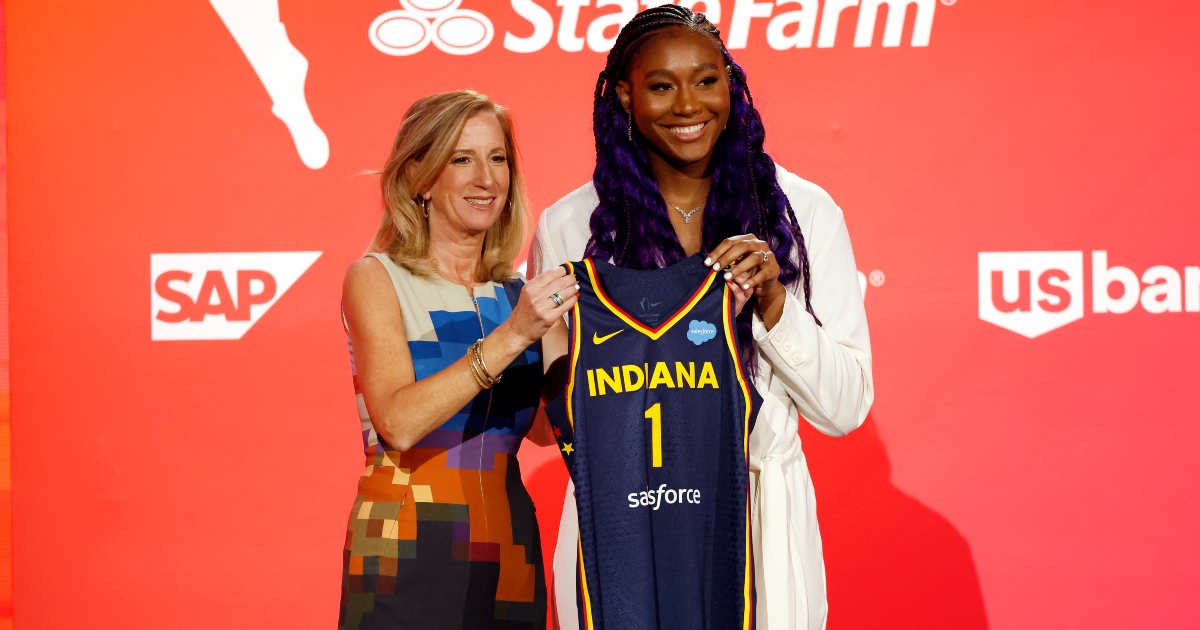 Not to the surprise of many, South Carolina center Aliyah Boston was selected No. 1 overall in the 2023 WNBA Draft by the Indian Fever on Monday night. The former Gamecock big was dominant throughout her career, and will go down as one of the greatest women's college basketball players of all time. But will she match that same dominance at the next level?
After being drafted, Boston spoke with ESPN's Holly Rowe, who asked how Boston plans on translating her game to the WNBA next season.
"I'm just going to continue to be who I am," Boston said. "Continue to be that dominant person, be a leader on the court and I'm just excited."
If Boston can continue to be who she was in her college playing days, the Fever will be in for a treat. Boston was superb at filling the stat sheet in Columbia, averaging a career double-double scoring 14.1 points and grabbing 10.8 rebounds per game throughout her career.
She's a three time unanimous First-Team All-American selection and in 2022 helped lead South Carolina to a national championship win, stamped by earning the NCAA Tournament's Most Outstanding Player award and the Naismith College Player of the Year award.
Boston was born in Saint Thomas, as she joins NBA Hall of Fame forward and five-time NBA Tim Duncan as a first overall selection from U.S. Virgin Islands. She also explained to Rowe the importance of making it given her background and her journey from the islands to Worcester Academy in Massachusetts, to Columbia, South Carolina, and now Indiana.
"I mean it's really special, I think a lot of people know my story, but my parents made a big sacrifice allowing my sister and I too move away from home at the age of 12 and 14. So to be able to see their hard work pay off it's just a blessing from God," Boston said. "I just knew what my parents sacrificed, what other people sacrificed, to see me get where I am and so it's just really special to be here."
Boston added, "I'm just really thankful for everyone at home, you guys have supported me since the very first time I stepped on a basketball court and I'm glad everyone was able to come out to the watch party and I'm ready to – sorry I'm just ready to be that role model for you guys."
The post Aliyah Boston reacts to No. 1 overall selection in 2023 WNBA Draft appeared first on On3.