Angel Reese doesn't accept Jill Biden apology, calls out double-standard
2 min read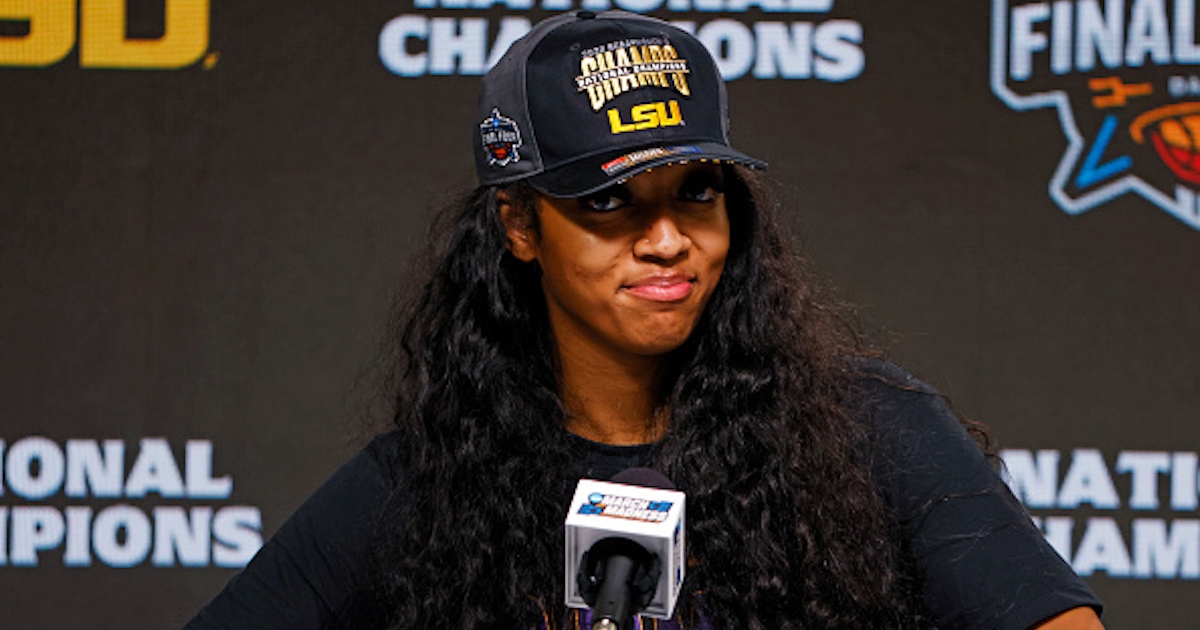 Angel Reese was not a fan of First Lady Jill Biden saying both LSU and Iowa could get invited to the White House after the national championship game. Biden eventually walked back those comments, at least via a statement from her press secretary.
However, Reese did not accept that apology. The LSU star chalked up the First Lady's initial comments as disrespectful.
She eventually called her out again and claimed a visit with the Obama's would be preferable.
"If we were to lose, we would not be getting invited to the White House," Reese said on I Am Athlete. "I remember she made a comment about both teams should be invited because it's sportsmanship. And I'm like, 'Are you saying that stuff because of what I did?' Stuff like that, it bothers me. You are a woman at the end of the day and you're supposed to be standing behind us before anything."
That's when Reese said she didn't accept any type of apology. 
"I don't accept the (apology)," Reese said. "I said what I said. You can't go back on certain things that you say. I mean, you felt like they should've came because of sportsmanship, right? They can have that spotlight. We'll go to the Obamas. We'll see Michelle."
A lot of controversy surrounding Reese stemmed from her celebration in front of Iowa star Caitlin Clark, using John Cena's "You Can't See Me" celebration in front of her. But even Clark herself wasn't offended.
Celebrations, controversy and Reese's spat with Biden aside, the LSU star's value soared after winning a title. In fact, she said there was no rush on the WNBA.
Heading into the 2023 season, Jackie Young of the Las Vegas Aces is the highest-earning player in the WNBA. The former 2019 No. 1 overall pick is set to make just over $250,000 this year. An average player in the league will make around $100,000.
Reese saw her On3 NIL Valuation soar in the latest update, now coming in at $876,000 and making for a $485,000 jump since the beginning of the Final Four. She now sits at No. 3 overall in the women's basketball NIL rankings, with only the Cavendar twins, Haley and Hanna, at Miami ahead of her.
CLICK HERE to subscribe to the On3 YouTube channel today for all of the latest news on college football, recruiting, NIL, more! 
The On3 NIL Valuation is the industry's leading index that sets the standard market NIL value for high school and college athletes. A proprietary algorithm, the On3 NIL Valuation calculates an athlete's NIL value using dynamic data points targeting three primary categories: performance, influence and exposure.
The post Angel Reese doesn't accept Jill Biden apology, calls out double-standard appeared first on On3.