Angel Reese on LSU's 2023-24 season: 'We're gonna do it again'
2 min read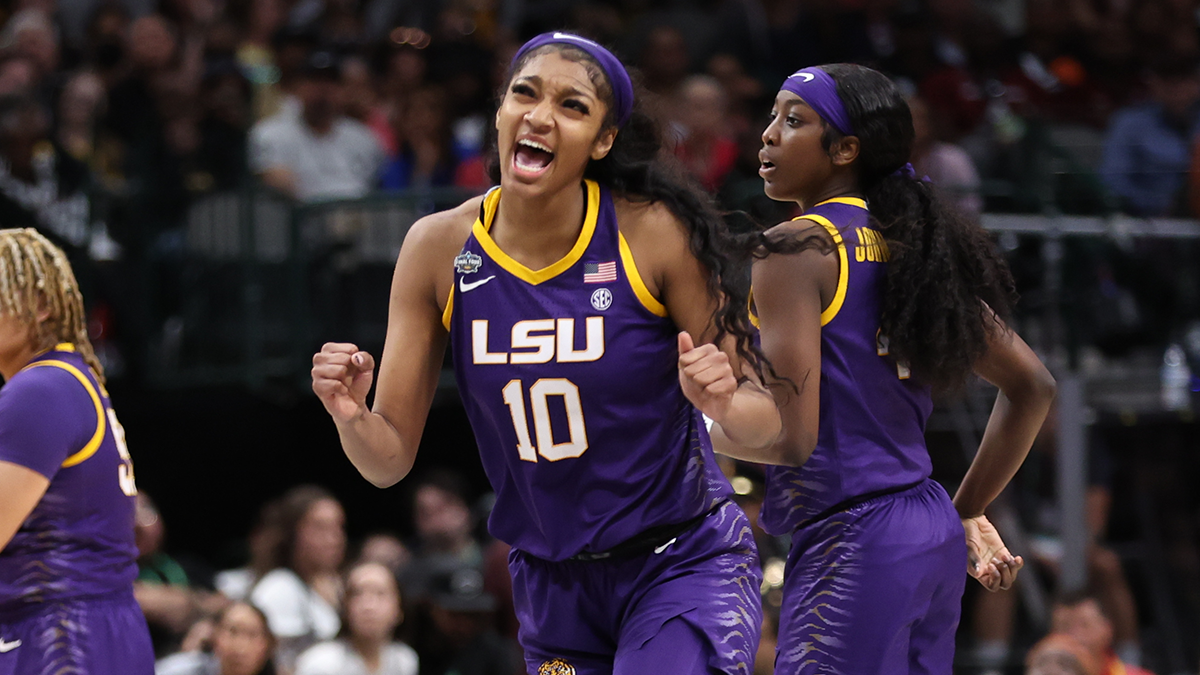 The women's college basketball national championship trophy currently resides in Baton Rouge, as LSU was able to win its first-ever title. Angel Reese has been the star of the show, both on the court and off with her strong NIL game. Reese has become one of the faces of the sport and capped it all off with a win in Dallas.
Even with the success, Reese does not want to stop there. She is primed to have LSU make another run in the NCAA Tournament, saying the Tigers are going to win another championship. Reese promises a talent influx is coming into the program under head coach Kim Mulkey.
"That's the goal," Reese said. "You got to see all the All-Americans we got coming in next year. And then we're going to dive into the portal, trust me. We're going to do it again. So, just know we're coming. We're coming."
Reese herself will be a huge reason why LSU has success next season. She averaged an astonishing 23 points and 15.4 rebounds per game during her first season on the Bayou. As Reese has mentioned, she will not be leaving college basketball anytime soon thanks to her NIL deals. So, she may as well bring in some more help.
Mulkey has done a great job on the recruiting scene, bringing in some special talents. One is Mikaylah Williams, who is expected to be a phenom while at LSU. With all of the success on the court, the Tigers are only going to have an easier time bringing in high school players.
And then, of course, the NCAA transfer portal will play a factor. Reese is in the program due to the portal, originally beginning her career at Maryland. Now, players will be wanting to play alongside Reese once hopping in the portal.
Information regarding LSU's 2023-2024 season has not yet been revealed. Scheduling will take place during the offseason, where the Tigers are sure to have some tough battles. Reese is going to be at the forefront of leading her team but will just be hoping some help is on the way as well.
There has not been a back-to-back national championship since UConn won three in a row from 2014-2016. No program from the SEC has done it since Tennessee in 2007 and 2008 under head coach Pat Summit. If Reese is able to make good on her promise, LSU would be making history.
The post Angel Reese on LSU's 2023-24 season: 'We're gonna do it again' appeared first on On3.