Angel Reese responds to Caitlin Clark after Iowa star defends her amid outcry
2 min read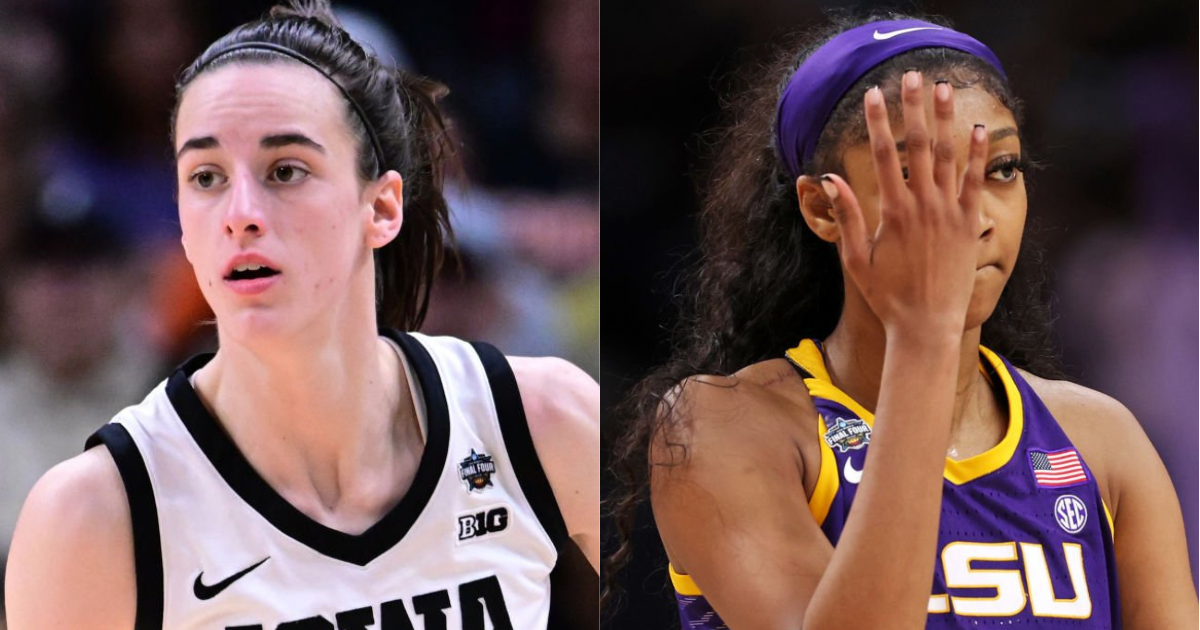 LSU Tigers star Angel Reese drew criticism from some when she seemed to taunt Iowa Hawkeyes star Caitlin Clark as LSU won a national championship. Since then, a lot of people have given their thoughts, including Clark. For her part, Clark thought the criticism was uncalled for.
Now, Reese has responded to the comments that Clark made about the backlash that she has since received.
"Man, people don't realize, me and her have never had beef," Angel Reese said.
"We played against each other for so long and she's a great player. I love playing against Caitlin, and I feel like me and her are the face of women's basketball at the college level, right now. So, just being able to have that and her come out and say that was great for us."
At the end of their game, Reese pointed to her ring finger in front of Clark. She also waived in front of her face, mimicking a taunt that Clark herself had used in the past.
This led to a lot of criticism, particularly online. It also led to a lot of people defending Reese, calling out the criticism as having gendered and racial biases. Among those who did that was Shannon Sharpe, who put out a passionate opinion on how perception affects these situations.
For her part, Angel Reese was only ever herself.
"I'm happy, I mean all year I was critiqued about who I was. I don't fit the narrative, I don't fit in the box that y'all want me to be in. I'm too hood, I'm too ghetto. Y'all told me that all year. But when other people do it, y'all don't say nothing," Reese said.
"So this is for the girls that look like me. That's gonna speak up on what they believe in, it's unapologetically you, and that's what I did it for tonight. This was bigger than me tonight, it was bigger than me."
Caitlin Clark on the Angel Reese situation
For her part, Caitlin Clark insisted that the backlash to Angel Reese was wrong, saying that she never should have faced criticism.
"I don't think Angel should be criticized at all," Clark said.
"No matter which way it goes, she should never be criticized for what she did. I'm just one that competes and she competed. I think everybody knew there was going to be a little trash talking the entire tournament. It's not just me and Angel. So I don't think she should be criticized, like I said. LSU deserves it. They played so well. Like I said, I'm a big fan of hers."
The post Angel Reese responds to Caitlin Clark after Iowa star defends her amid outcry appeared first on On3.