Anthony Richardson to begin pre-draft visits with Las Vegas Raiders
2 min read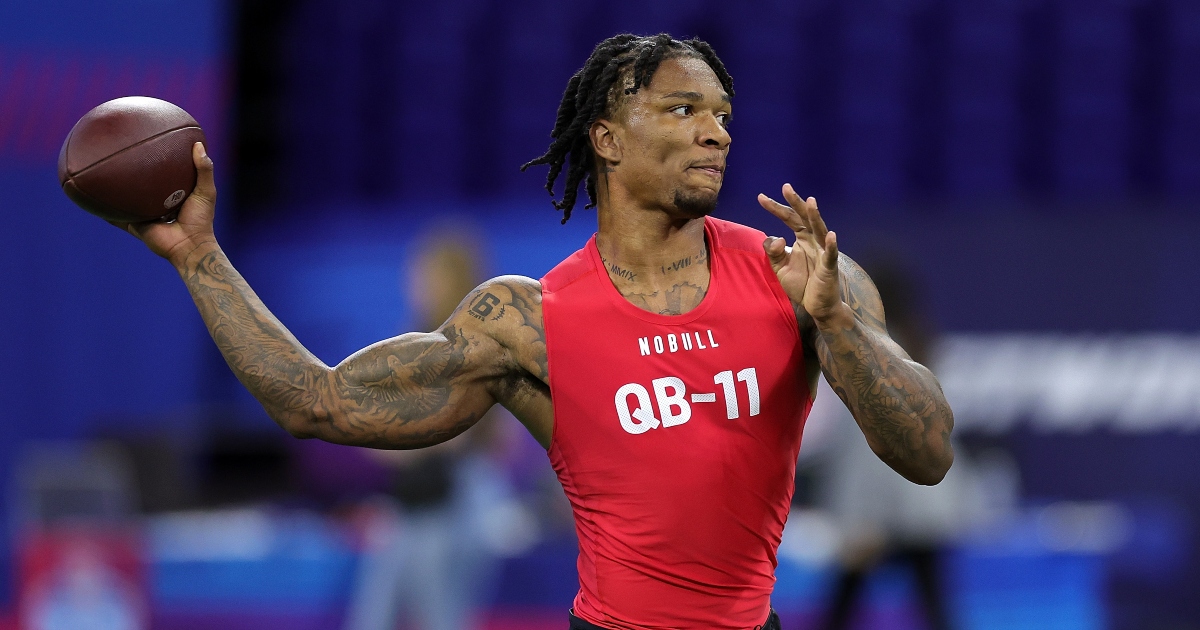 Florida Gators quarterback Anthony Richardson is an interesting prospect. He's expected to be a high first round pick, but most people also agree that he'll need to go to a team that will give him time to develop as a quarterback.
All of this makes the pre-draft process incredibly important for Richardson, making sure that teams know if they're the right fit for one another. A key part of that process is actually visiting with teams.
According to a report by Jeremy Fowler, Anthony Richardson is starting that process on Friday, when he's going to visit the Las Vegas Raiders.
In total, Richardson is going to be visiting six different teams, including Carolina. The Panthers, who traded up for the first overall pick, are expected to take a quarterback to rebuild the franchise with. However, most people also expect that to either be CJ Stroud or Bryce Young.
One NFL Draft expert who has been high on Anthony Richardson and his upside is ESPN's Todd McShay.
"I see a player that has just rare physical ability," Todd McShay said.
"We've talked about it, six-foot-four, 244 lbs, runs a 4.43-40 [yard dash], jumped out of the gym in Indianapolis. So, what you look for physically, he's got so many tools that rarely you see in a quarterback. But, there's still inconsistency and if you look at this tape I put together, you'll see some of the highs and the lows that he brings to the NFL level and some of the areas that he has to improve."
The NFL Draft will take place between April 27th and April 29th. In it, Anthony Richardson expects to be a first round pick.
Anthony Richardson evaluated his Pro Day
One of the most important events in the pre-draft process is the Pro Day. At his, Anthony Richardson put on a show, throwing the ball all over the field. It was a performance that Richardson was pretty happy about it.
"I did tell one team I think I could possibly do 80, so I hit the roof. I tried to showcase that, it didn't work. Maybe someday I'll get to showcase that," Richardson said. "I delivered the ball pretty well today. Some of them weren't as great as I wanted to be, but I feel like I threw the ball pretty well, today."
Anthony Richardson ended his throwing session by doing a flip. However, the young quarterback joked that he doesn't have many more of those in him.
"I'm getting older, so, my body won't be able to hold up, back flipping," Richardson said. "So we'll see." 
The post Anthony Richardson to begin pre-draft visits with Las Vegas Raiders appeared first on On3.