Arizona State QB Jaden Rashada announces NIL deal with State Bicycle Co.
3 min read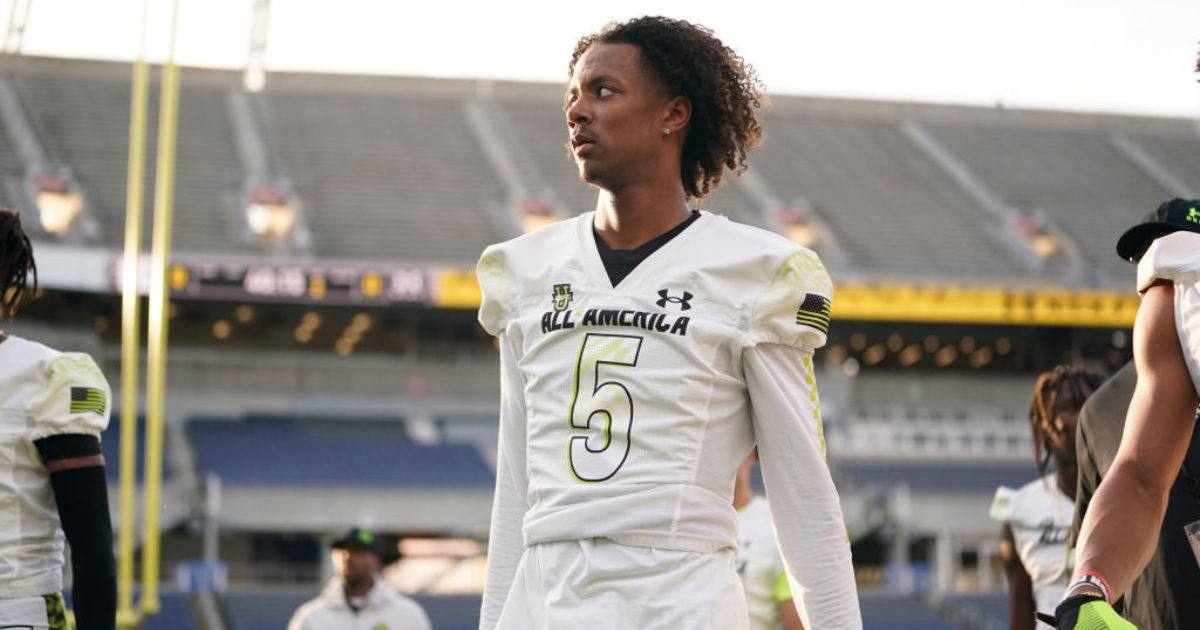 Jaden Rashada was the face of NIL this offseason in college football.
Rashada, a four-star quarterback from Pittsburg, Calif., requested his National Letter of Intent release from Florida in January. He had committed to Miami in June before flipping to the Gators in November. Rashada didn't enroll at Florida because the Gator Collective sent him a termination letter in early December, calling off his $13.85 million deal according to The Athletic. Rashada is enrolled at Arizona State and has announced his first NIL deal since arriving on campus.
He promoted the Stay Bicycle Co. in social media posts shared on Instagram and Twitter on Wednesday night. The brand has been a popular business in the NIL market, previously working with a handful of Arizona State athletes.
As part of the agreement, Rashada has received an e-bike, which he uses to get around campus.
The six-month partnership was facilitated by JTM Sports, which worked with Rashada throughout his recruitment process and in recent months.
"The owner, Reza Farsi, reached out and was interested in putting something together with Jaden," JTM's Jackson Zager told On3 on Thursday. "He wanted to be Jaden's first endorsement in town and offered up a great product for Jaden to endorse. As a benefit for the endorsement, Jaden got himself an e-bike that he uses to get to and from campus every day."
State Bicycle Co. is not his first NIL deal. Rashada signed with the Athletes in Recruitment app in December 2021, making him the first known high school football player to sign an NIL deal. He also released some trading cards with Leaf last March.
Jaden Rashada lands at Arizona State
He enrolled at Arizona State earlier this month. When he opted not to go to Florida, he missed enrollment periods at a number of schools.
Arizona State offered multiple spring sessions, allowing students to enroll in mid-March. He took a visit to TCU, too. But he picked the Sun Devils, where his father, Harlen, played defensive back in the early 1990s.
Rashada is participating in the Sun Devils' spring practice and is expected to play in the spring game. The decision unites him with new ASU coach Kenny Dillingham, who built a strong relationship with Rashada throughout the recruitment process. An offense-minded coach, Dillingham was able to land a highly touted quarterback in his first recruiting cycle with the Sun Devils.
Rashada has a $423,000 On3 NIL Valuation. The valuation ranks No. 75 in college football and just outside of the On3 NIL 100. His social media following has seen a slight rise in the past few months, now up to 42,000.
The On3 NIL Valuation is the industry's leading index that sets the standard market NIL value for high school and college athletes. A proprietary algorithm, the On3 NIL Valuation calculates an athlete's NIL value using dynamic data points targeting three primary categories: performance, influence and exposure.
About On3 NIL Valuation, Brand Value, Roster Value
The post Arizona State QB Jaden Rashada announces NIL deal with State Bicycle Co. appeared first on On3.