Auburn makes top schools list for four top recruiting targets over A-Day weekend
3 min read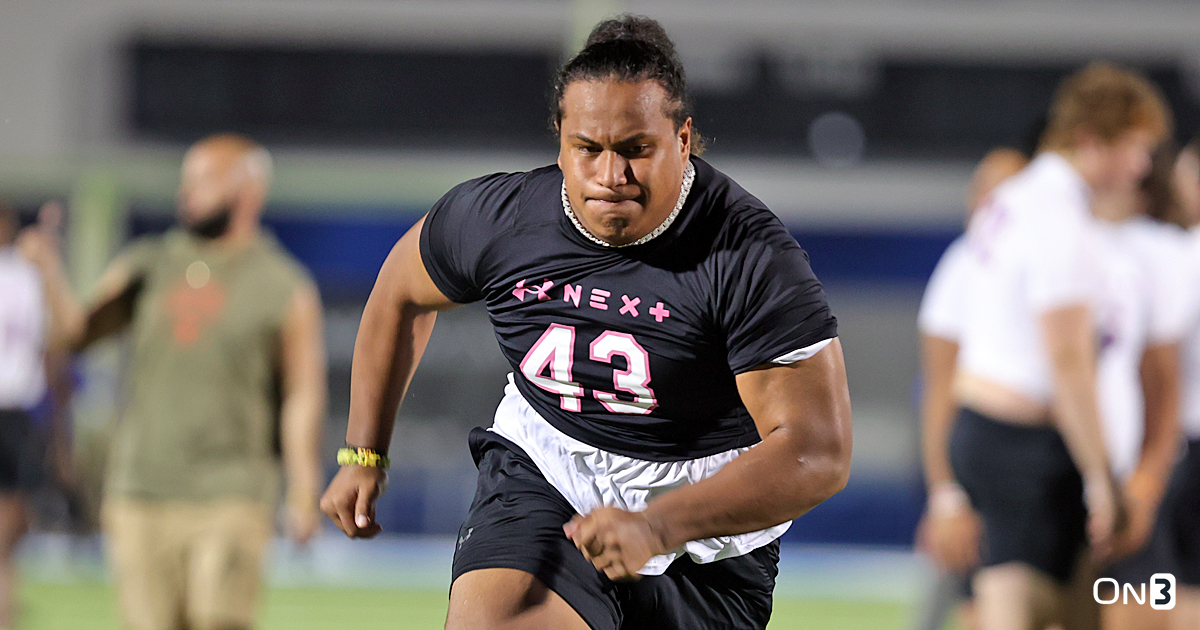 It was lost in the chaos of Auburn's A-Day recruiting weekend, but the Tigers made the cut for four of their top recruiting targets.
And, they were all recruits who sit fairly high on the Tigers' board for their respective positions.
The four targets include: 4-star defensive lineman Jeremiah Beaman from Birmingham (Ala.) Parker, 3-star offensive tackle Isaiah Autry from Fulton (Miss.) Itawamba Agricultural School, 3-star defensive lineman Jayden Jackson from Bradenton (Fla.) IMG Academy, and 3-star wide receiver NiTareon "Nitro" Tuggle from South Bend (Ind.) Northwood.
Beaman: Top 10
Beaman is the No. 93 overall player in the country, the No. 12 defensive lineman in the country, and the No. 6 player in the state of Alabama according to the On3 Industry Rankings.
He dropped a top ten of Alabama, Auburn, Clemson, Colorado, Florida, Florida State, Georgia, Ole Miss, Tennessee, and Texas a day after visiting Auburn for its A-Day game.
Beaman gave his second Auburn trip of the spring high remarks again.
"Yeah they (Auburn) will definitely be in it until the end," Beaman said. "I will definitely come back in the future, and will probably come back for a few games. I'm coming back later on this summer."
Jackson: Top 12
Jackson is ranked as the No. 540 overall player, the No. 53 defensive lineman, and the No. 74 prospect in Florida according to the On3 Industry Ranking.
He released a top twelve of Auburn, Colorado, Florida, Miami, Nebreska, Notre Dame, Ohio State, Oklahoma, Tennessee, Texas, and Texas A&M.
Jackson told Auburn Live that he plans to make it back for a full visit. He visited Auburn during the 2022 season with his teammates on a bus tour.
Autry: Top 5
A significant cut for a top offensive tackle target, Autry trimmed his list to five: Alabama, Auburn, Florida State, Oklahoma, and Ole Miss.
Autry is the No. 521 overall prospect in the country, the No. 32 offensive tackle, and the No. 17 player in the state of Mississippi.
On3's Zach Berry wrote that the in-state Rebels and Auburn seem to be standing above the others.
As of this writing, the in-state prospect has taken seven unofficial visits to Oxford, Miss," Berry said. "Auburn has hosted him three times. Those two seem to have the inside track right now."
Tuggle: Top 10
Lastly, Auburn made the cut with Tuggle along with Cincinnati, Colorado, Florida, Georgia, Michigan, Michigan State, Oregon, and Penn State
Tuggle ranks as the No. 478 prospect and the No. 82 wide receiver in the country per the On3 Industry Rankings.
He has not yet visited Auburn to our knowledge.
The post Auburn makes top schools list for four top recruiting targets over A-Day weekend appeared first on On3.