Auburn's most wanted … transfer portal edition
4 min read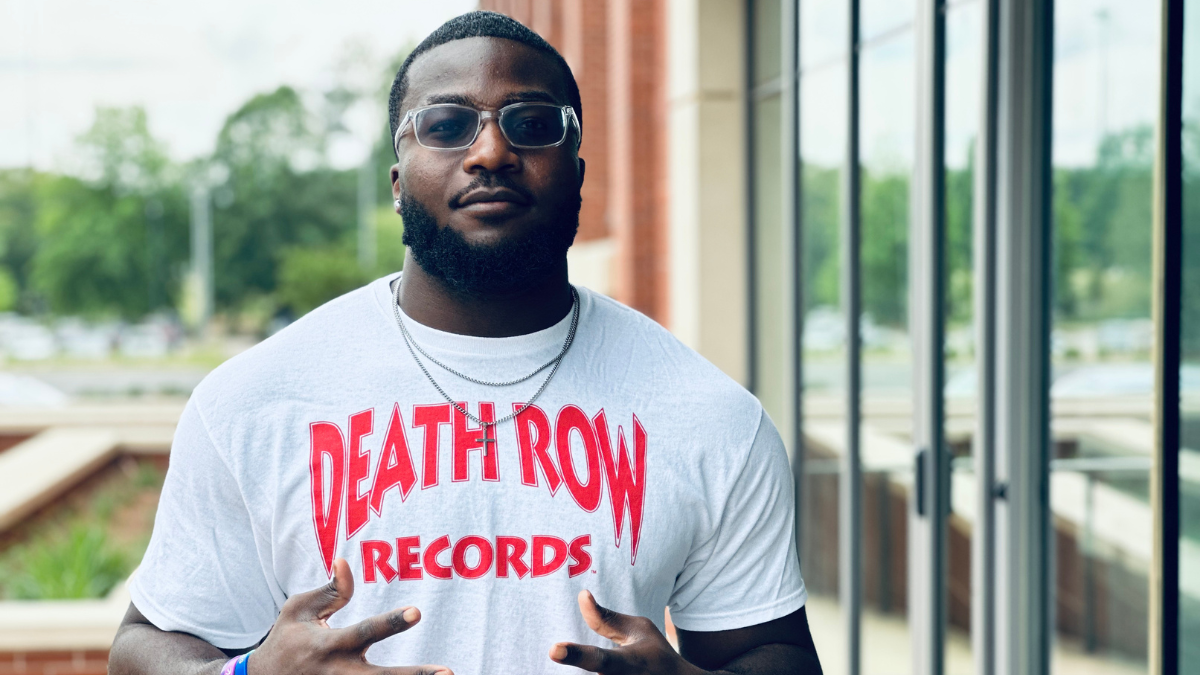 Auburn Live got out in front of three transfer portal commitments with the transfer portal edition of Auburn's most wanted.
First, former Michigan State quarterback Payton Thorne committed to Auburn (No. 1 in our last update). Next was former Ohio State wide receiver Caleb Burton (No. 2 in our last update). Then, former Tulsa offensive lineman Jaden Muskrat jumped in the boat (No. 5 in our last update).
Who's next? What is the pecking order of the remaining transfers on Auburn's board?
We put together our best guess of the most important transfers the Tigers would like to add to their roster.
Previous update/ranking
— No. 1: QB, Payton Thorne – AUBURN
— No. 2: WR, Caleb Burton – AUBURN
— No. 3: WR, Montana Lemonious-Craig – UNDECIDED
— No. 4: Edge, Isaac Ukwu –UNDECIDED
— No. 5: OL, Jaden Muskrat – AUBURN
— No. 6: LB, Larry Nixon III – UNDECIDED
— No. 7: WR, Jordyn Tyson – ARIZONA STATE
— No. 8: QB, Casey Thompson – FLORIDA ATLANTIC
— No. 9: Edge, Stephen Sings – UNDECIDED
No. 1 – Edge, Isaac Ukwu, 6-3 260, James Madison
Ukwu has now visited Auburn, Ole Miss, and Missouri. Ukwu was clear that these three schools would get him on campus and would have a shot with him.
[ Ukwu details Auburn and Ole Miss visits on podcast ]
According to the latest intel, Ukwu will have a decision soon, very soon. Ole Miss was seen as a factor, but his Missouri visit went well over the weekend. Is this now an Auburn-Missouri battle going into his decision? It sounds like it.
Look for a final decision from Ukwu in the near future.
No. 2 – LB, Larry Nixon III, 6-2 236, North Texas
In the last update, we wrote that Miami had the slight edge, but that was before his Auburn visit. His Auburn visit was scheduled first, but was swapped for Miami. He went to Miami first, then to Auburn at the end of the week.
By all accounts, Auburn knocked it out of the park with Nixon and has a chance to land him. Right now, Auburn probably has the slight edge. A decision is expected by Tuesday.
Lemonious-Craig came in behind Burton in the last update. He was ahead of Ukwu in the last update, but comes in two spots behind for today's update.
The reason? Auburn feels as though adding Ukwu to what it has at edge/Jack linebacker would help complete that position for 2023. Lemonious-Craig would be a boost to the receiver room, but probably isn't the last piece to the puzzle.  
Make no mistake, Auburn is still the main known factor for Lemonious-Craig. The wait has been interesting, and cause for concern, but there is still some confidence with Auburn.
No. 4 – JUCO OT, Markel Bell, 6-9 325, Holmes Community College
Bell is technically not a transfer portal target, but he is a transfer target, and one who can enroll for 2023.
Bell recently visited Auburn and now will take visits to the two in-state schools, Ole Miss and Mississippi State.
This one could go a number of ways with Auburn definitely having a realistic shot. The in-state schools are probably going to be tough to beat, but Auburn has an interesting situation with his class only having one offensive lineman on scholarship in EJ Harris.
No. 5 – WR, Shane Hooks, 6-4 205, Jackson State
Hooks, originally from Orlando (Fla.) Olympia, recently re-opened his recruitment and de-committed from Ole Miss. Not long after, Auburn offered him along with several other schools.
The next step with Hooks if Auburn were to have a shot is to get him on campus. As of right now, there is no indication on whether or not Hooks will do so. The Tigers are more than likely working to set up a visit. Then, more will be known about the emerging receiver target.
Auburn would like to add two more receivers if possible.
No. 6 – WR, Jyaire Shorter, 6-2 218, North Texas
Shorter made his Auburn visit over a week ago and gave it rave reviews. He told Auburn Live that a decision would probably happen soon. The other visits he had scheduled were then questionable.
As of today, there seems to be a hold up in Auburn's recruitment of Shorter. We project him to land elsewhere unless something changes.
No. 7 – Edge, Stephen Sings, 6-3 255, Liberty
Sings is a former player under Hugh Freeze and Jeremy Garrett who are now with Auburn. Sings very well could become a target for the Tigers should they miss on Ukwu. There is plenty of familiarity with Sings and the Auburn coaches, and he could very well be a pickup for Auburn. As of now, he tells Auburn Live he hasn't heard too much from the staff yet.
The post Auburn's most wanted … transfer portal edition appeared first on On3.