Billy Napier evaluates early play of Graham Mertz, Jack Miller in Orange-Blue spring game
2 min read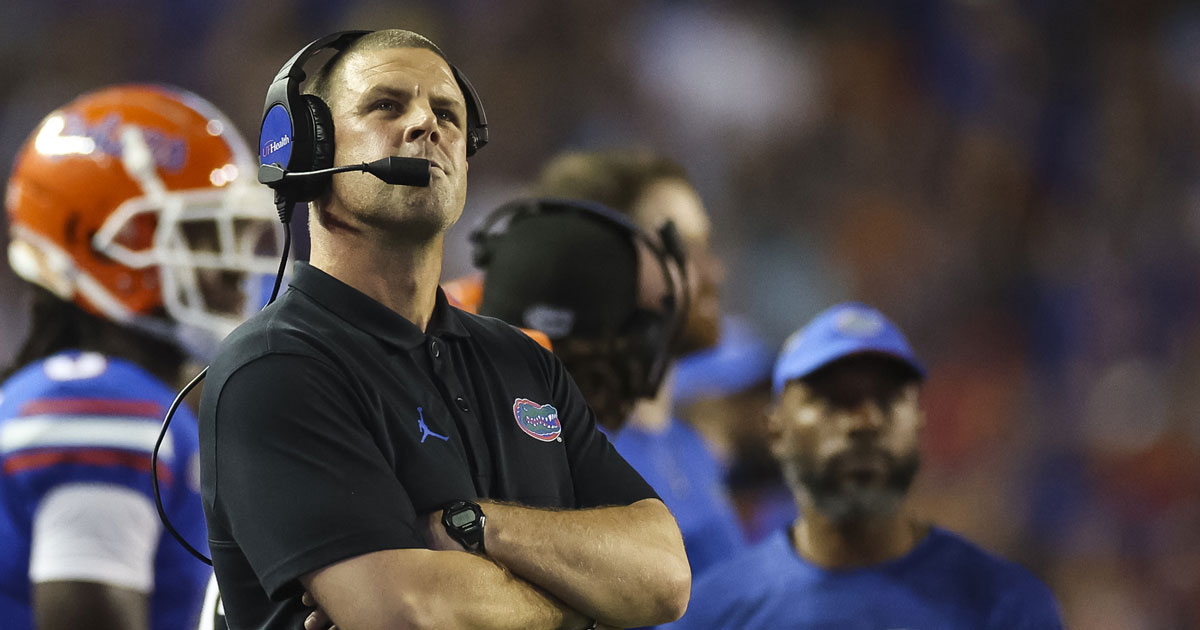 All eyes were on Graham Mertz and Jack Miller Thursday night as Florida played its Orange and Blue spring game. One of them will be the starter this year, and both quarterbacks threw for a touchdown in the first half.
Mertz played with the No. 1's in the first half and Miller got to do so in the second. Through the first two quarters, Mertz completed 10 of 16 passes for 140 yards and a touchdown despite having to scramble a bit. Head coach Billy Napier pointed out how tough it was in the pocket and acknowledged his ability to find a groove despite that.
"Early, there were some really dirty pockets, right?" Napier told ESPN's Pete Thamel. "The defensive front did a nice job winning some individual matchups, some pressure. But it's good to see him kind of settle in here and get a clean pocket, the ball, worked his way through a couple of progressions here. Good to see him settling in here and the offensive line adjusting a little bit."
Miller's first-half numbers weren't as strong from a passing standpoint as he completed 5 of 11 passes for 49 yards and a touchdown. But he took four carries for 13 yards, including an 11-yard run, with the No. 2's.
As Miller got ready to play with the No. 1's, Napier said it's also going to be a tougher test against the No. 1 defenders. The defense looked strong in the first half, and that's another part of the evaluation process.
"You get to work with a different group of players, but you're also gorgeous the best defense, too," Napier said. "So it's a combination of it all. Overall here, defensively, doing a good job creating some issues with pressure and then individual players up front."
The Orange and Blue teams went into halftime tied 7-7, with two more quarters left to play.
Billy Napier on Graham Mertz and Jack Miller: 'Both have had great springs'
Ahead of the spring game, Napier shared what he wanted to see from his two quarterbacks. He pointed out how good they both looked through the spring, and that's why he wanted to see them in a game-like setting.
"I just want them to play clean football, operate within the system," Napier said prior to kickoff. "Let the game come to them, take take what the defense gives them. Overall, just execute at a really high level. Both have had great springs. Gonna get an opportunity to work with both groups tonight, so it'll be really good."
The post Billy Napier evaluates early play of Graham Mertz, Jack Miller in Orange-Blue spring game appeared first on On3.