Billy Napier praises UF during spring practice, saying 'the film was as clean as it's been'
2 min read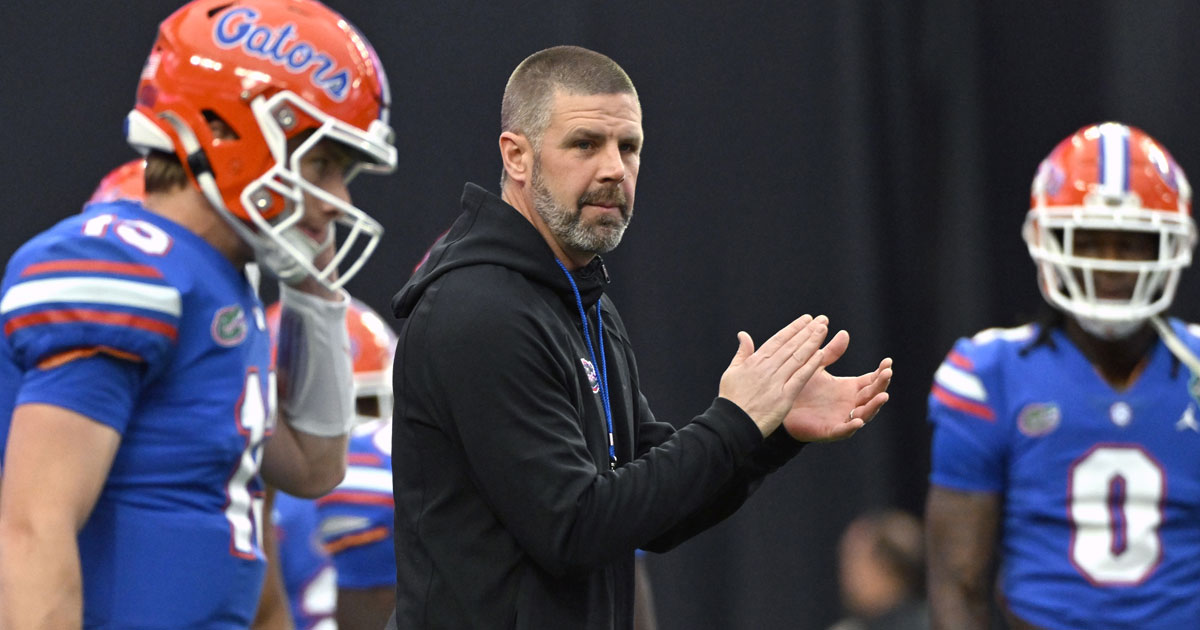 The UF football team is hard at work in spring practice as coach Billy Napier and his squad prepare to enter Year 2 under his direction.
The Gators got off to a bit of a rough start in 2022, finishing at 6-7 for the second straight season despite having a potential first-round NFL Draft pick at quarterback in Anthony Richardson.
But Napier is beginning to see some very positive signs during UF's spring practice.
"Just got done with practice eight," Napier said. "The film was as clean as it's been since we've been here."
That's an encouraging sign for Florida, which just hosted its first scrimmage of the spring a few days ago. The Gators have plenty of questions to get answered, not the least of which is who will man the team at quarterback.
Wisconsin transfer Graham Mertz is the presumed leader in the clubhouse, though former Ohio State transfer Jack Miller is healthy again after a thumb injury limited him during the 2022 campaign.
The battle could well last into the fall.
What Florida really needs is players to step up around the quarterback position to help ease the transition. Napier is beginning to feel better about that.
"Certainly we've got a veteran group of players returning going into Year 2," he said during Florida's Pro Day in an interview on the SEC Network. "More importantly the staff is in Year 2, so we have a group of players and an entire organization that understands our process, our expectations."
The other thing that UF has working for it in spring practice is a bunch of hungry players.
The team welcomed a host of newcomers prior to spring practice beginning, though that's becoming a more common theme across college football in general as the transfer portal era kicks into full gear.
"You throw 27 mid-years, 17 high school players and 10 transfers, some new energy, new talent, new competition," Napier said. "We've got a team right now there's a lot of competition in each room and I think that's created a really good practice environment. So we're getting better. Gators are getting better."
UF has seven sessions left in spring practice and will look to continue to growth that Napier has seen to this point.
There are certainly plenty of areas for potential improvement, from shoring up a historically poor defense to finding a new quarterback and a handful of new pieces along the offensive line in spring ball. Napier, though, feels confident in the direction things are headed.
The post Billy Napier praises UF during spring practice, saying 'the film was as clean as it's been' appeared first on On3.