Blue Chips: Latest intel on Top 100 Michigan DB target Zaquan Patterson
2 min read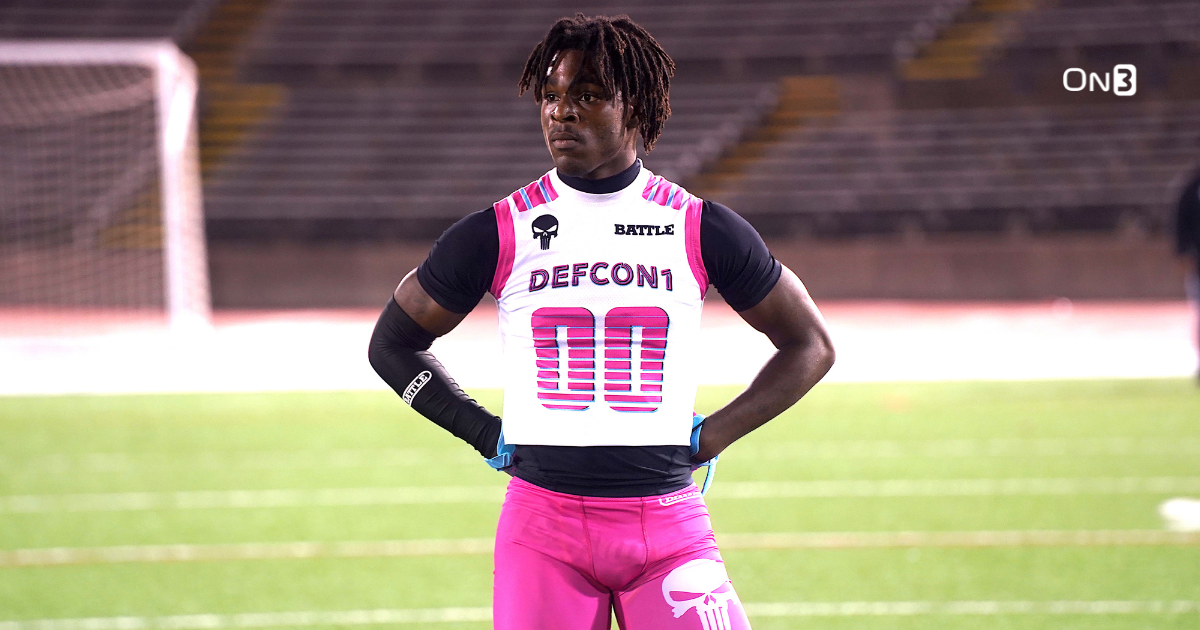 On3's Joseph Hastings contributed to this report
*** Top 100 Miami (Fla.) Chaminade-Madonna safety Zaquan Patterson is set to release his Top 5 this week after making a series of visits this spring. Patterson made it out to Miami, Michigan, Ohio State, Texas A&M, Auburn and a few others and said he has a pretty good idea of which schools will be featured on the list. I feel like Michigan will survive this significant cut. Patterson has been to Michigan on multiple occasions, has a strong relationship with co-defensive coordinator Steve Clinkscale and is a teammate of Michigan commit Chris Ewald, who joined him on his visit last month. Right now, Miami may be the favorite, but Michigan remains a legitimate dark horse. 
*** Michigan safeties coach Jay Harbaugh has been heavily involved in the recruitment of Patterson as well. Harbaugh spent extended time with Patterson on the visit and also went into a deep dive on film: "He brought me into the office, and we went over film. It wasn't really bad things. It was more things to clean up. He helped me with my angles. For example, if someone goes to the outside, I get into pursuit too early. He told me to make sure I focus on little stuff like that. Hopefully, I prove to him that I'm trying hard. I don't want him to come in the spring, and I'm not trying to change it." 
*** Overall, Michigan has been a constant in Patterson's recruitment and has been aggressive with its pursuit: "Michigan was an early offer for me. If it's not Miami that staying in the most contact and building that relationship, it's Michigan. I talk to everyone there like Coach Clink and Shoelace (Denard Robinson) — that's my guy. There are a couple of guys I know on the team like Ja'Den McBurrows. They tell me how good the school is and what I can accomplish if I put my mind to it. They have the history for it. The visit was great. I love the school, the facilities and what they're doing." 
*** This recruitment may turn into a long one. Patterson said he doesn't plan on making a decision until December or even January as he would like to commit at one of the All-American games. It will be interesting to see how Michigan approaches his official visit, whether it's getting him on campus for one of the big summer weekends or for a game in the fall closer to his timeline. In the mean time, Michigan will continue to recruit Patterson hard as well as other top safety targets like Jordon Johnson-Rubell, Josiah Brown and Ricardo Jones.
The post Blue Chips: Latest intel on Top 100 Michigan DB target Zaquan Patterson appeared first on On3.