Brandon Miller calls Nick Saban a 'great role model'
3 min read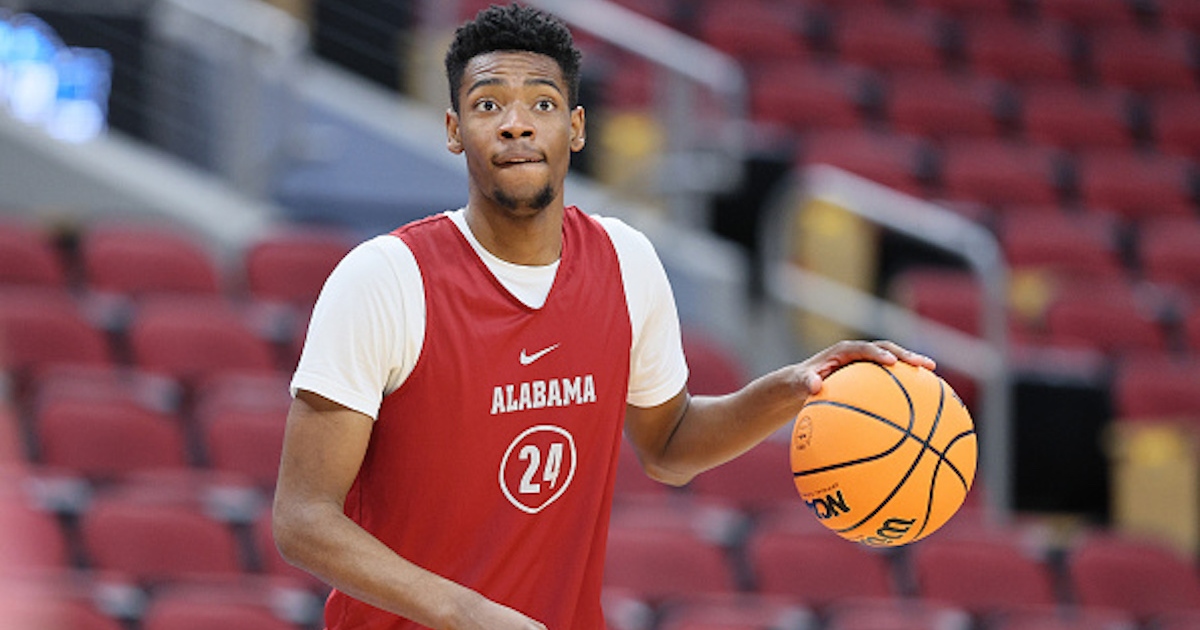 Alabama basketball star Brandon Miller was very fond of Nick Saban, even after the football coach had to clear the air on his "wrong place, wrong time comments."
Saban was photographed at basketball practice and sent a message to the team ahead of its opportunity in the Sweet 16. Miller was very appreciative of Saban's appearance.
Since Saban and basketball coach Nate Oats cleared the air, Miller chalked up Saban as a role model.
"It was a great experience in practice for me I can say because I always grew up being an Alabama football fan, so Coach Saban has always been a great role model for me," Miller said. "It was just great just seeing him an arm's length away from me."
Saban said there is "no such thing" as being in the "wrong place at the wrong time." This directly seemed to contradict what basketball coach Oats said about Miller, who police testified about in relation to Jamea Jonae Harris' death. Oats said Miller was in the "wrong spot at the wrong time."
However, Saban denied his comments were a direct response to Oats' comments. Comments, he later apologized for.
"There's nothing to clarify," Saban said. "I don't watch basketball coaches' press conferences. I've never watched a basketball — in how many years have I been coaching, you know? Never watched one. Never listen to what other people say. That was strictly about our program and what we do. Had nothing to do with anybody else. I don't make any comments about anybody else and we hope the basketball team does really, really well."
BamaInsider's Clint Lamb echoed Saban's comments on his intent.
"A lot of people have tried to paint Nick Saban's comment as an intentional shot at Nate Oats," said Lamb. "While the timing was certainly unfortunate, I don't believe that's the case. In the past, Saban has taken a similar approach when it comes to suspending players after not being charged with a crime (i.e., Cam Robinson prior to the USC game in 2016).
"While it does come off as unintentional, I do think Saban understands how his comment could negatively affect the basketball team ahead of an important Sweet 16 matchup on Friday, which likely played into his decision to make an appearance prior to the team's departure for Louisville. This is yet another unfortunate PR mishap by the Alabama athletics department in recent weeks, and will likely serve as an important lesson for every sports program in Tuscaloosa, not just basketball."
Oats was a fan, like Miller, of Saban showing up to practice. It was all in good faith and there seems to be no ongoing controversy between the programs.
"He came yesterday to speak to the team," Oats said. "He was good. Players loved it. He and I have got a great relationship, and I'm really thankful for the support that he has given us and continues to give us with the basketball program at Alabama."
Miller and the Crimson Tide take on San Diego State in the Sweet 16 Friday.
The post Brandon Miller calls Nick Saban a 'great role model' appeared first on On3.