Brian Kelly evaluates the fit of Denver Harris, what led LSU to him in the portal
2 min read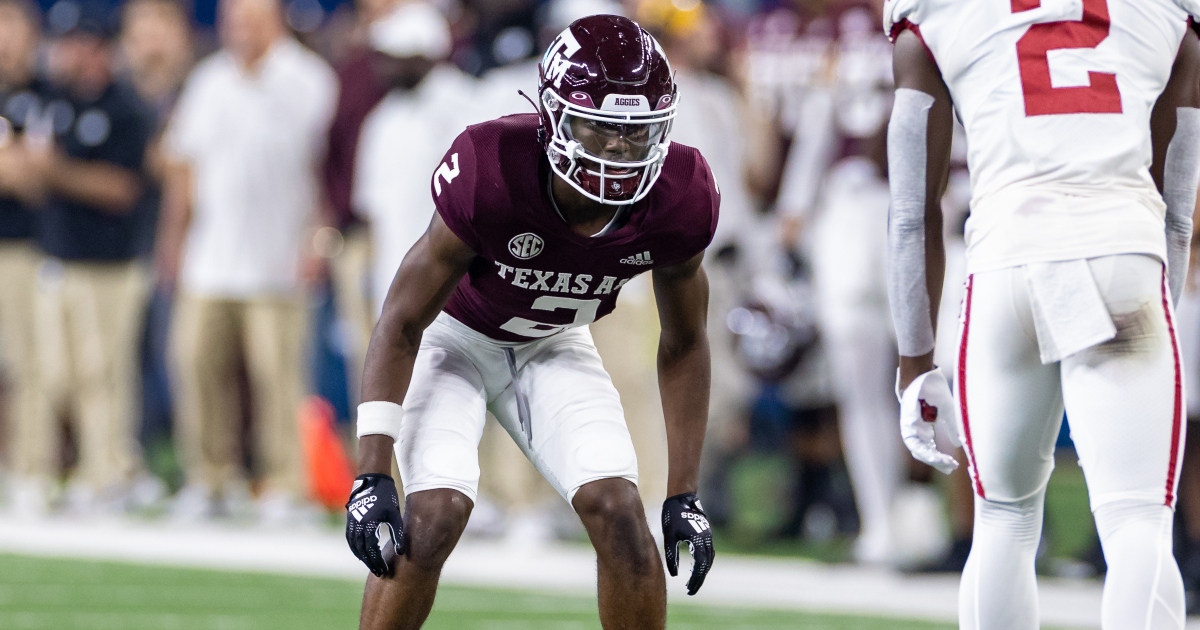 One of the biggest moves Brian Kelly and the LSU Tigers made this offseason was landing former Texas A&M defensive back Denver Harris.
Harris entered the NCAA Transfer Portal at the end of the regular season following being indefinitely suspended by Jimbo Fisher and the Aggies. Still, the gifted corner oozing with jaw-dropping potential is somebody many teams had their eye on, and the Tigers were able to bring him in.
As spring practices rage on, Kelly explained LSU's decision to bring Harris in, and what led to the Tigers landing the embattled yet talented defensive back.
"Obviously we did a lot of research," Kelly said, regarding Harris. "This was not a decision where we just said 'Hey, here's a great player'. He had to fit. We felt like we did our due diligence in terms of his background.
"There's an affiliation with LSU here with his family. He had a lot of people speak on his behalf. He had a number of interviews with (LSU defensive coordinator Matt House) and myself. Ultimately, the decision to take Harris came down to fit."
Moreover, Harris was rated as a five-star prospect in the 2022 recruiting cycle, according to the On3 Industry Ranking, a weighted average that utilizes all four major recruiting media companies. So, it was no surprise he was also one of the most coveted prospects in the portal, as On3 rated him as the No. 2 cornerback prospect available in the 2023 On3 Transfer Portal Rankings at the time of his commitment to LSU.
Obviously, Harris has the tools, and many teams were interested him for that reason, but Kelly believes the culture he's curating at LSU will help the former Aggies defensive back thrive and reach his full potential.
"We felt that with the culture we have put together, he would make it here," Kelly added. "The culture is really strong. It's proven to be that he's done well early on, and he has no choice. He has to make it.
"Here's a guy that's been given a second chance. And we feel like because of the circumstances, the culture is strong, and he knows this is really his last chance at an SEC opportunity, that it was worth the risk. And so far, so good."
After many doubted Brian Kelly in 2022 and were proven wrong, he's earned the right to explore all options in reaching his ultimate goal in Baton Rouge. Time will tell in Denver Harris puts it all together for the Tigers, but it's more than worth the chance.
The post Brian Kelly evaluates the fit of Denver Harris, what led LSU to him in the portal appeared first on On3.