Brock Bowers identifies one area he must improve in 2023
2 min read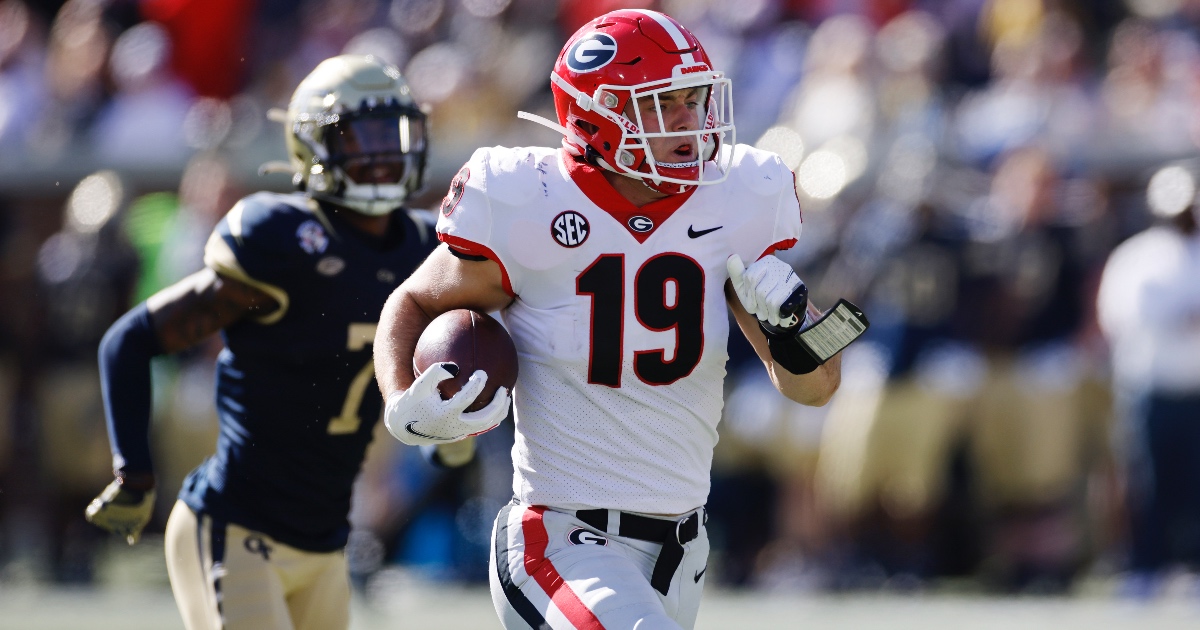 Even Brock Bowers believes there's some room for growth in 2023.
With how much Bowers has already achieved in his collegiate career, it's hard to envision him being any better than he's been. However, the star tight end thinks he hasn't even come close to reaching his ceiling at Georgia yet, and he's striving for more ahead of a potential three-peat for the Bulldogs.
Speaking with the media, Bowers elaborated on some areas he's focusing on at the moment, both on and off the football field.
"I want to continue to get stronger, like in the weight room," began Bowers. "Really focus on like, the small details of my game. Like, throughout my route running, and just being able to just be more dominant in the run game, too."
A four-star recruit in the Class of 2021, Brock Bowers is going into his third season. Through the first two, Bowers has 119 catches for 1,824 yards and 20 touchdowns. Bowers even has 165 yards rushing and four touchdowns.
On top of that, Bowers has been named a way too early All-American for 2023 on multiple lists, is considered a likely first-round pick in 2024, and is one of On3's top 10 players in college football.
While Bowers is focused on getting stronger and expanding his route running, he's also learning a new offense, as Georgia offensive coordinator Todd Monken went to the NFL, and the Bulldogs replaced him with Mike Bobo.
Continuing, as spring practice roars on, Bowers gave his thoughts on the offense under Bobo to this point.
"He's been throwing a couple wrinkles in there of his own," Brock Bowers said. "I mean, he's been doing a good job." 
As Bowers explained, Bobo updated his terminology to fit the current Georgia offense. That way only he needs to learn it instead of the entire roster. However, it won't be the exact same offense as the Bulldogs ran under Monken.
"We kept most of the same terms because it's a lot easier of a transition. He made it an easy transition for all of us. But, yeah, I like what he's been doing, throwing a few wrinkles in there that I like."
For his part, Mike Bobo has previously been an offensive coordinator at three SEC schools, including Georgia. So, there is a familiarity there. He was also the head coach at Colorado State for five seasons.
Regardless of his offensive coordinator, Brock Bowers will be a constant threat to score on every single passing play. His future is already bright, but the fact that Bowers believes he still has room to grow tells you everything you need to know.
On3's Dan Morrison contributed to this article.
The post Brock Bowers identifies one area he must improve in 2023 appeared first on On3.