Brock Bowers says Georgia quarterback battle is 'up in the air'
2 min read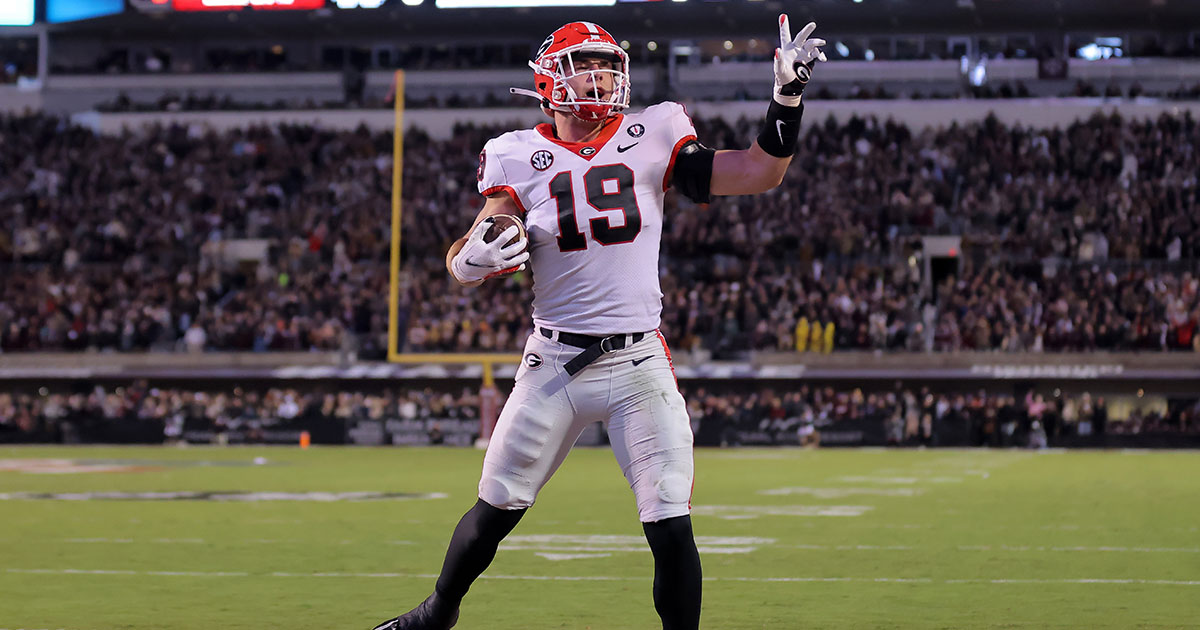 There are many questions teams face during spring practice but at least for Georgia, tight end Brock Bowers is the antidote to any possible question marks at the tight end position. But even an All-American like Bowers can't answer the question of who will be the starting quarterback for the Bulldogs come opening day.
The quarterback battle is the biggest question mark and debate around the two-time defending champion Georgia program.
Rising senior Carson Beck, rising junior Brock Vandagriff and rising sophomore Gunner Stockton are the three quarterbacks competing for the starting role. Beck and Vandagriff are the two who appear to be at the top of the list at the moment with Beck looking to some outsiders as the favorite at the moment.
Bowers said after the G-Day Spring Game that he thinks the quarterback competition is not over yet.
"I think it's still up in the air," Bowers said. "They push each other every day. One might have like a better than another and then could switch off every other day. They just keep pushing each other in that room and it's just gonna make a team that much better."
Bowers isn't the only one who is unsure where the quarterback competition is at this time. Vandagriff, despite being in the competition itself, is not sure where the competition stands.
"I'm not sure," Vandagriff said. "I just go out there and do my reps when they tell me to go out there."
Vandagriff has also been open about his uncertainty around his future in Athens, Ga., adding he is "not sure" if he will end up staying with the Bulldogs.
Head coach Kirby Smart has implied a decision will not be made anytime soon, which might complicate Vandagriff's potential decision.
In the mean time, Bowers knows the quarterbacks will continue working hard.
"They know what they're doing," Bowers said. "They just come out and produce every single time. That's what they gotta do."
Whichever quarterback does win the job, it will help knowing that they've got the best tight end in college football at their disposal in Bowers.
Bowers won the John Mackey Award as the nation's top tight end this past season in addition to earning a spot as a first-team All-American. As a freshman in 2021, Bowers won SEC Freshman of the Year and was named a second-team All-American.
Both years, Bowers claimed a spot on the All-SEC first team.
The post Brock Bowers says Georgia quarterback battle is 'up in the air' appeared first on On3.