BWI Live: Penn State wraps up spring practice
2 min read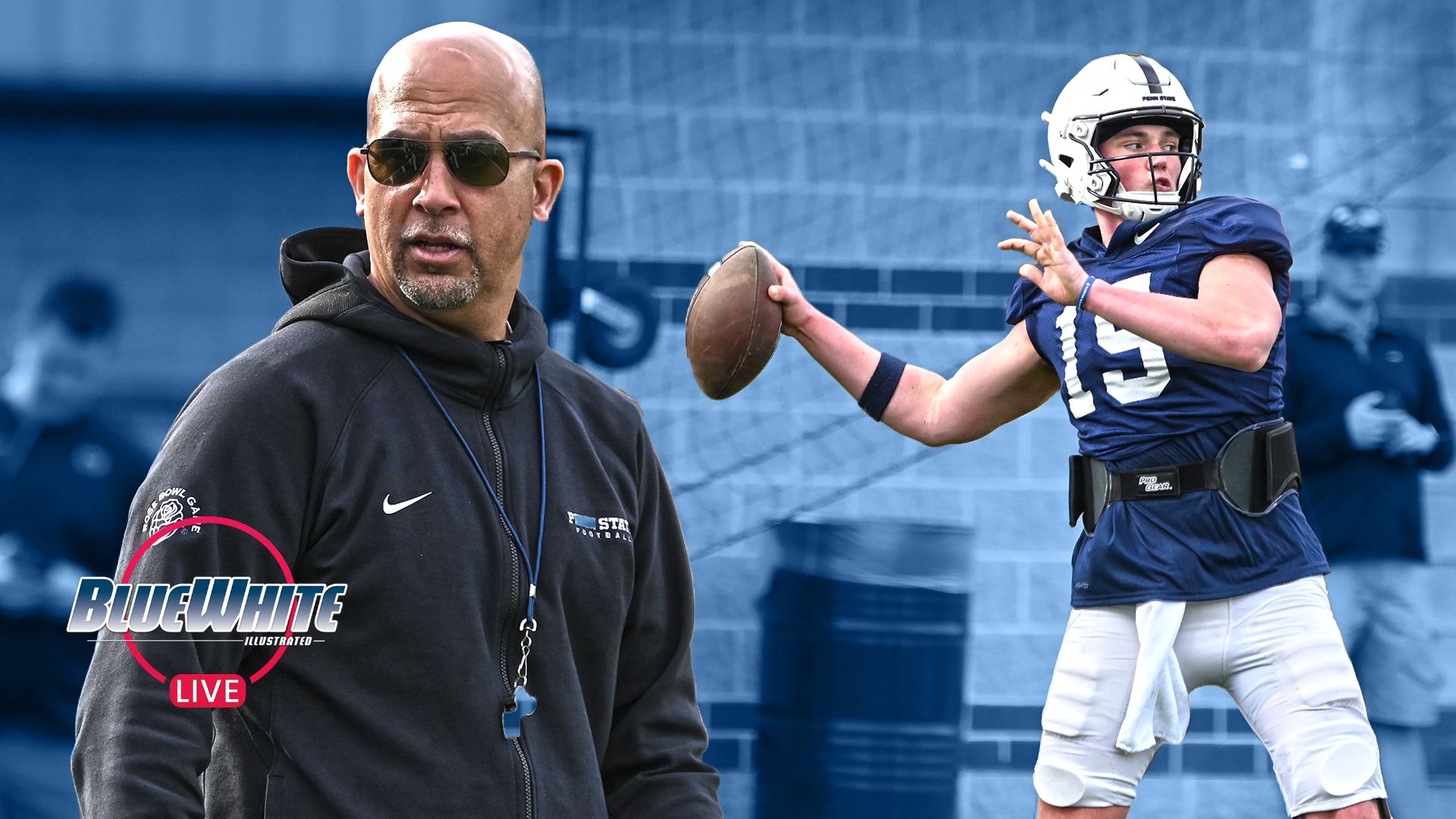 Penn State football wraps up spring practice this Saturday with the annual Blue-White Game at 2 pm. Before then, they held the final open practice of the spring season on Tuesday. To get you ready for this weekend and up-to-date on what's happening right now, the BWI Live crew breaks it all down. Host Thomas Frank Carr, Blue White Illustrated publisher Sean Fitz, and senior Editor Nate Bauer discuss what they saw and heard this week at Penn State practice and discuss what they're looking forward to learning this weekend.
Be sure to tune in to BWI Live at 10 am to participate in the show. The team will also answer your questions during the BWI Mailbag portion to end the show. Don't forget to check out "Between the Lines", which features James Franklin's latest comments about NIL and facilities.
As always, subscribe to Blue White Illustrated on YouTube so you don't miss any spring football coverage!
Penn State wraps up spring football
With only two practices left, we'll start the show focusing on the Blue-White Game on Saturday. Head coach James Franklin confirmed that his team would participate in a traditional spring game. So what are the experts looking for? And what should you keep your eye on? Fitz will share his thoughts about that subject and what he took away from practice this spring.
Next, the group dives into open practice and what they observed on Tuesday evening. Bauer spent his time with the defense and has some tidbits to share with fans who haven't signed up yet for premium access.
Meanwhile, T-Frank discusses what he saw from the offensive players during his time at open practice.
After James Franklin's comments Tuesday night, Penn State made several players and coaches available. Bauer and T-Frank caught up with several of them and share what they learned from those players and staff members in the roughly 15 minutes of interview time. T-Frank spoke with new center Hunter Nourzad and receiver Trey Wallace while Bauer spoke with running back's coach Ja'Juan Seider.
Franklin opens up about NIL
While he said nothing new on Tuesday evening, Franklin's comments about the NIL and facilities took on a new meaning. Franklin was frank about his assessment of what the program needs when asked about the public debate around the Board of Trustees election this week. Bauer, BWI's leading expert on this subject, will discuss the intricacies of that topic with T-Frank.
Finally, the group wraps up the show with your thoughts! You get the final word on the show in the BWI mailbag segment. Join the show to ask your question in the live chat or subscribe to Blue White Illustrated and drop your question in the weekly mailbag submission thread.
The post BWI Live: Penn State wraps up spring practice appeared first on On3.