Caitlin Clark called for questionable technical foul in national championship game
1 min read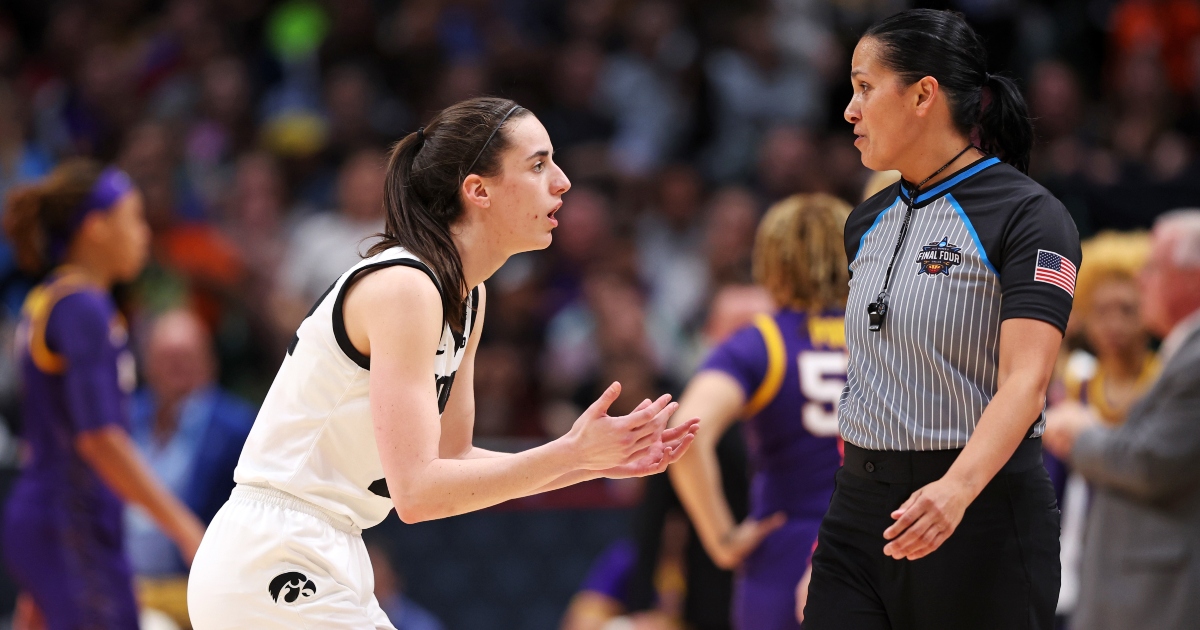 Iowa superstar Caitlin Clark is not only known for her dazzling play on the court but her fiery, competitive nature. And in the national championship game versus LSU, that competitive fire may have gotten the best of her on a controversial foul call.
Down 73-64 in the third quarter, Iowa center Monika Czinano was called for her fourth foul of the game, a foul that did not come to the liking of Clark. After the call without saying a word to an LSU player of an official, Clark casually tossed the basketball behind her, which did not come to the liking of the referees.
A technical foul was called on Clark for the ball toss, a questionable call in a crucial moment of the biggest women's basketball game of the year. The call was one that the Hawkeyes and many others disagreed with, and can be seen below.
The post Caitlin Clark called for questionable technical foul in national championship game appeared first on On3.