Caitlin Clark talks legacy, impact following heartbreaking national title game loss
3 min read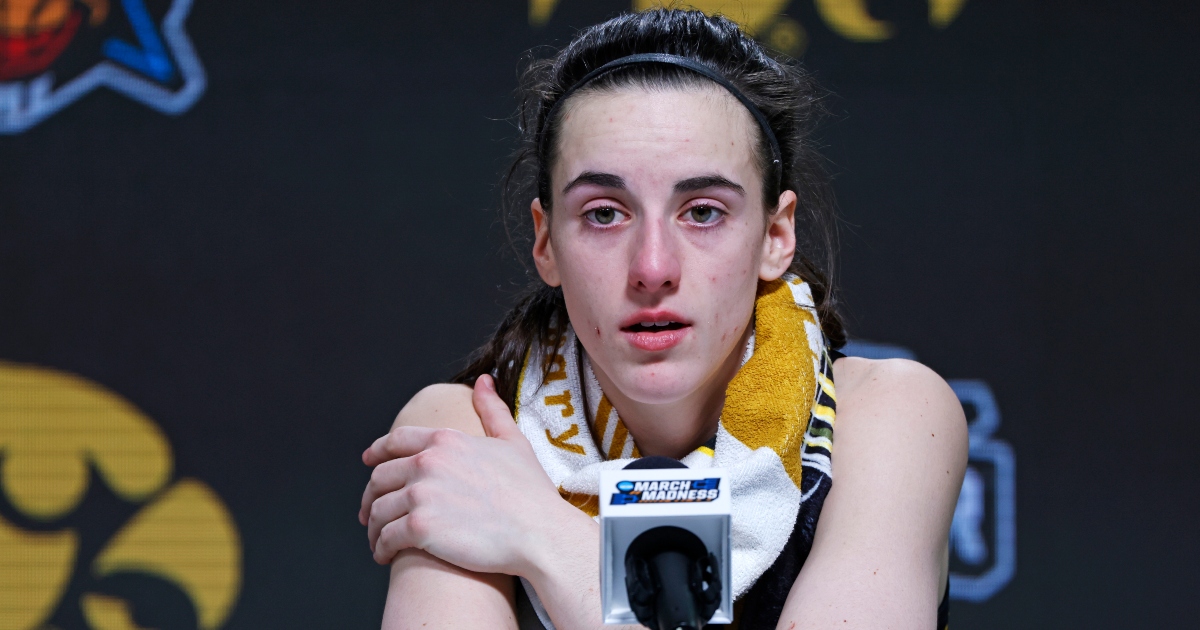 Iowa sharpshooter Caitlin Clark just wrapped up an unforgettable season that heightened the profile of women's college basketball during their journey to the national championship game. While her Iowa Hawkeyes lost in heartbreaking fashion 102-85 to the LSU Tigers on Sunday night, the list of impressive accomplishments for Clark's season is rather endless for the 2022-2023 season. Along with making the national championship game, Clark reeled in an extensive number of accolades, including: AP Player of the Year, USWBA Player of the Year, and Naismith Player of the Year honors. Following the loss on Sunday night, she gave an emotional speech about what she hopes her team's lasting legacy will be from her team's magical run to the 2023 NCAA National Championship game.
Check it out here.
Caitlin Clark gave an emotional speech following the loss
Clark was fighting back tears after the gut-wrenching loss in the national championship game, but she was still able to keep things in perspective and able to appreciate the magical run her team had in March Madness. "I just think, just the biggest thing is, you know, it's really, really special. And I don't think it's gonna set in for me for quite some time. I hope my legacy to be the impact that I can have on young kids and the people of the state of Iowa. And I hope I brought them a lot of joy this season. I hope the team brought them a lot of joy," Clark said.
I understand we came up one win short, but, I think we have a lot to be proud of, and a lot to celebrate. I was just that young girl, so all you have to do is dream and you can be in moments like this," Clark said following the loss, choking up in the process.
Not only did Clark firmly cement her legacy in the hearts of Iowa Hawkeye fans forever, she also etched her name all over the record books. She poured in 30 points, dishing out eight assists, and connected on eight threes in the national championship game. Once the confetti had fallen in the American Airlines Center (Dallas, Texas), while the Hawkeyes just came up short, Clark wrapped up a March Madness run for the ages.
She poured in the most points in an NCAA Tournament (193), dished out the most assists in the women's NCAA Tournament (60), and connected on the most threes in a women's NCAA championship game (8). Last but not least, her Iowa Hawkeyes dethroned the toast of women's college basketball, the South Carolina Gamecocks. In knocking the Gamecocks out in the Final Four, the Hawkeyes ended South Carolina's remarkable 42-game winning streak.
The post Caitlin Clark talks legacy, impact following heartbreaking national title game loss appeared first on On3.