Calvin Ridley announces he'll be first NFL player to wear newly-approved No. 0 jersey
2 min read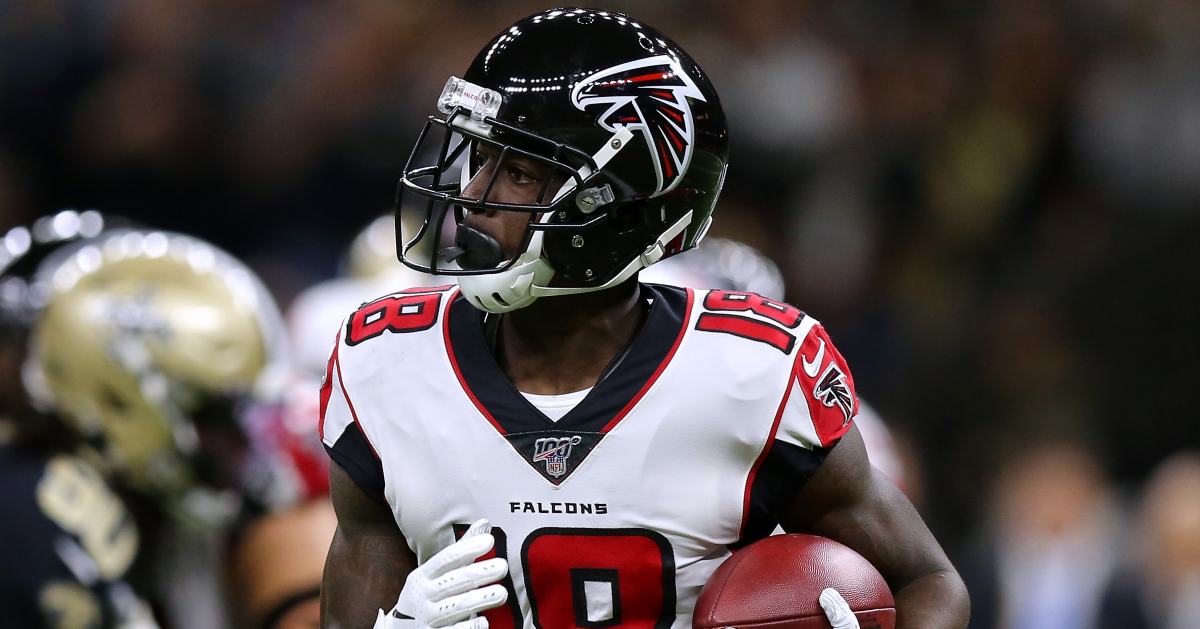 Calvin Ridley is the first player to take advantage of a recent rule change the NFL announced on Tuesday. The league revealed following the NFL Annual Meeting that players will be allowed to wear No. 0 on their jerseys in 2023, and the receiver announced shortly after he will don the number for the Jacksonville Jaguars.
"Excited to be the first Jaguars player to wear zero," Ridley tweeted. "Shout out to (Jaguars Equipment)!"
This season will mark the first since 1973 that players are permitted to wear No. 0. Former Raiders center Jim Otto is one notable player who wore the number in the past. Otto played 15 years in the NFL from 1960-74 and was later inducted into the Hall of Fame.
The Philadelphia Eagles are the team that suggested the change. There are some limitations, however, as offensive and defensive linemen are still not allowed to wear the number.
Calvin Ridley might be the first player to grab the opportunity to wear No. 0 on his jersey, but he likely won't be the last. In fact, Dallas Cowboys linebacker Micah Parsons has already expressed interest in changing his number.
"I'm switching!! Agent 0 coming soon!" Parsons tweeted.
With this new option now available, expect many more players to follow in the coming days as jersey numbers are decided for the 2023 season.
Calvin Ridley set to return to NFL after more than a year away
Ridley was traded to the Jaguars from the Atlanta Falcons in November. He has not played in an NFL game since October of 2021 after announcing he was stepping away from football due to mental health reasons. He then served a suspension for the entirety of the 2022 season after it was revealed he placed bets on games, including some involving the Falcons.
Earlier this month, the NFL announced that Ridley had been reinstated and will be eligible to play in 2023.
That opens the door for Ridley to make an impact on a Jaguars team coming off of its first playoff appearance since 2017. In his last full season in 2020, Ridley had his best year yet to record 90 catches for 1,374 yards and nine touchdowns.
Ridley joins a Jacksonville receiving corps that also features Christian Kirk and Zay Jones. As he hopes for a fresh start on a new team, his new number will represent a new chapter in his career.
The post Calvin Ridley announces he'll be first NFL player to wear newly-approved No. 0 jersey appeared first on On3.