Cam Whitmore declares for 2023 NBA Draft
3 min read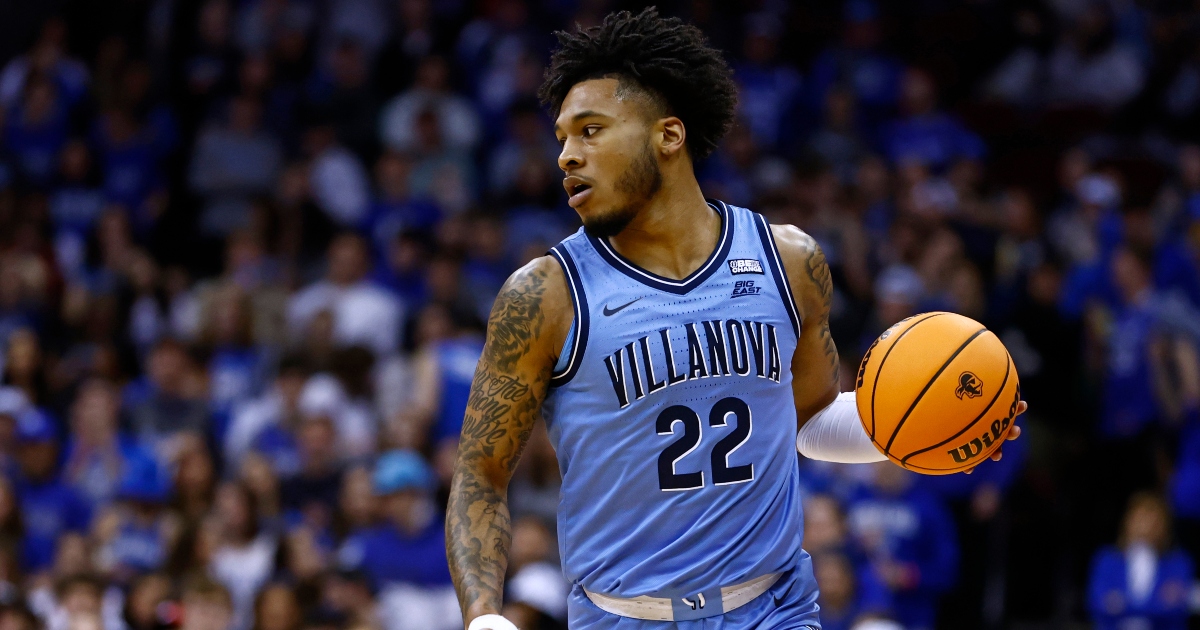 Cam Whitmore, a former five-star recruit for the Villanova Wildcats, has declared for the 2023 NBA Draft, he announced during an interview with NBA insider Shams Charania. During his freshman year, the 6-foot-7, 230-pounder poured in 12.5 points, 5.3 rebounds, and 0.7 assists per game.
His season-high came against Xavier on Jan. 7, when he scored 26 points and grabbed two rebounds in an 88-80 loss to the Musketeers. Whitmore's freshman campaign didn't begin until December 3rd. He had to recover from surgery on his right thumb that sidelined him from October until December. Even before he began his freshman season with the Wildcats, Whitmore's draft stock was skyrocketing, and he was projected to be a top five overall pick in a mock draft by ESPN. In On3's Jamie Shaw's latest version of the Big Board, he pegged the Villanova star to be selected at No. 5 overall in the upcoming NBA Draft.
Whitmore wrapped up his freshman year for Villanova earning Big East Freshman of the Year honors and landed on the Big East All-Freshman team. As a high school prospect, Whitmore was one of the most highly regarded players in America for the 2022 cycle coming out of Archbishop Spalding (Severn, Maryland). He was rated as a five-star prospect and the No. 10 overall player in the country, according to the On3 Industry Rankings. Whitmore racked up an extensive number of accolades during his prolific high school basketball career, including Gatorade Player of the Year honors for the state of Maryland. He was also named a McDonald's All-American.
You can see his announcement and conversation with Charania right here:
More on the 2023 NBA Draft
The 2023 NBA Draft is set to take place on Thursday, June 22, 2023, in Brooklyn at Barclays Center. Round 1 of the draft will be announced by NBA Commissioner Adam Silver, while Deputy Commissioner Mark Tatum is expected to handle the second round of picks.
To be eligible for the NBA Draft, players must be at least 19 years in age during the calendar year that the draft is held and at least one NBA season from their high school graduation date, or the date that would have been if they are not graduated. It is not required that player spend that one year playing college basketball, though. Players can play in either college, abroad, or the G League Ignite if they choose so.
While this is a significant change from what the rules once were, players are eligible to enter their names into the NBA Draft pool and explore their options by hiring an agent to go through the process, while still keeping their college eligibility. The deadline to make that move is on April 23 beginning at 11:59 p.m. ET. Players have until June 12 at 5 p.m. ET to withdraw their name from the pool and return to college.
The NBA Draft Lottery will be held on May 16, which is also the start of the NBA Conference Finals.
The post Cam Whitmore declares for 2023 NBA Draft appeared first on On3.