Charles Barkley praises Kirby Smart, Georgia for leadership that led to two straight national championships
2 min read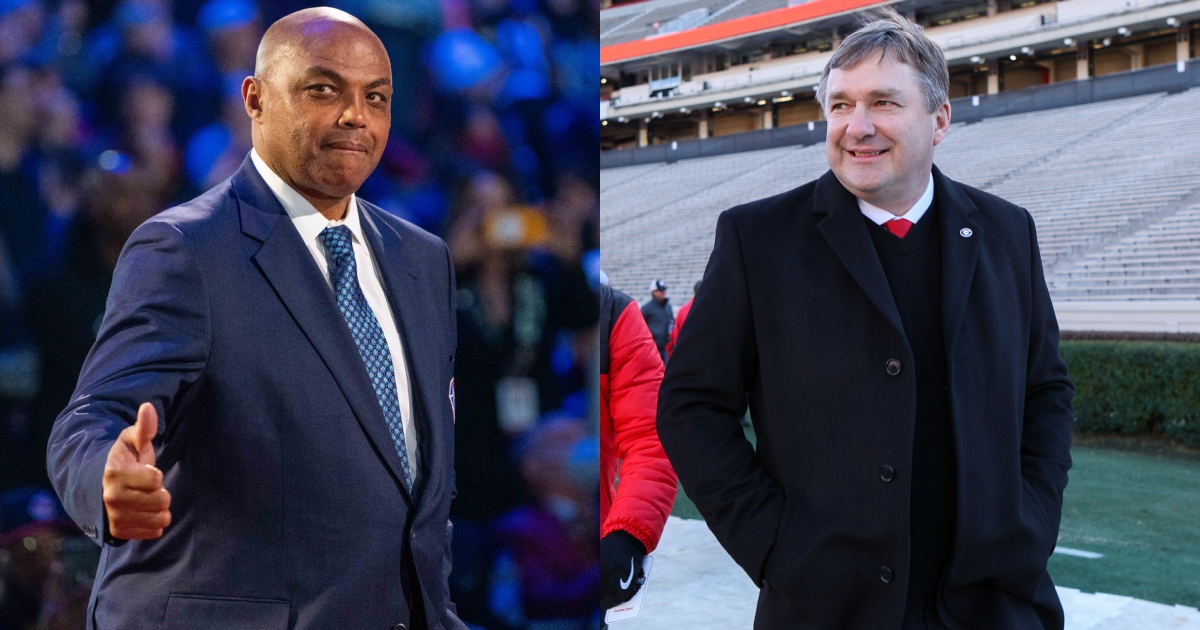 Former NBA superstar Charles Barkley is regarded as one of the best basketball players of all time despite never attaining championship success. But that may be why his appreciation for Georgia's impressive back-to-back national championship wins in football the last two seasons is heightened. On 'The Paul Finebaum Show' Barkley raved about the Bulldogs recent success, giving his flowers to head coach Kirby Smart at the helm of it all.
"Coach [Smart] is on top of the world right now," Barkley said. "I have to hear about it every day from Ernie [Johnson]. My life has been miserable the last 24 months. But No. 1, congratulations. What they've accomplished, it's pretty amazing. I always tell people it's really hard to win back-to-back because when you start having success, guys are not as motivated. You've got to have great leadership as a coaching staff, but you've also got to have great players who are leaders."
The Bulldogs have lost just one game in the last two seasons on their way to two national championship wins. And while Smart's teams have made winning look easier than losing lately, Barkley broke down the challenges that come with winning and staying on top in college football.
"Everybody's kissing your behind, telling you how great you are. College football is totally different than any other sport, and I'm not just saying it because he's sitting here, because one game can ruin your entire season. There's no other sport where one game ruin your season," Barkley explained. "So to have your guys motivated for two years shows what a great coach, great leader, and what leadership he has as players."
Smart gave his own perspective on those very challenges, responding to Barkley's remarks and unveiling some of the difficulties that come with maintaining championship pedigree in college football.
"It's hard, it's hard in any profession," Smart said. "But you feel the pressure in college football because one – not going forward because of the playoff – but in the four-team playoff, one game can set you back and you're done. And then your team, you really have to motivate them then, because what are you playing for?"
The Bulldogs tend to make it look easy on the field, but behind the scenes, the physical and mental challenges that come with building and maintaining a championship standard will always be difficult for those outside of Georgia's building to comprehend.
The post Charles Barkley praises Kirby Smart, Georgia for leadership that led to two straight national championships appeared first on On3.