Chris Beard details impact Bob Knight had on his coaching career
2 min read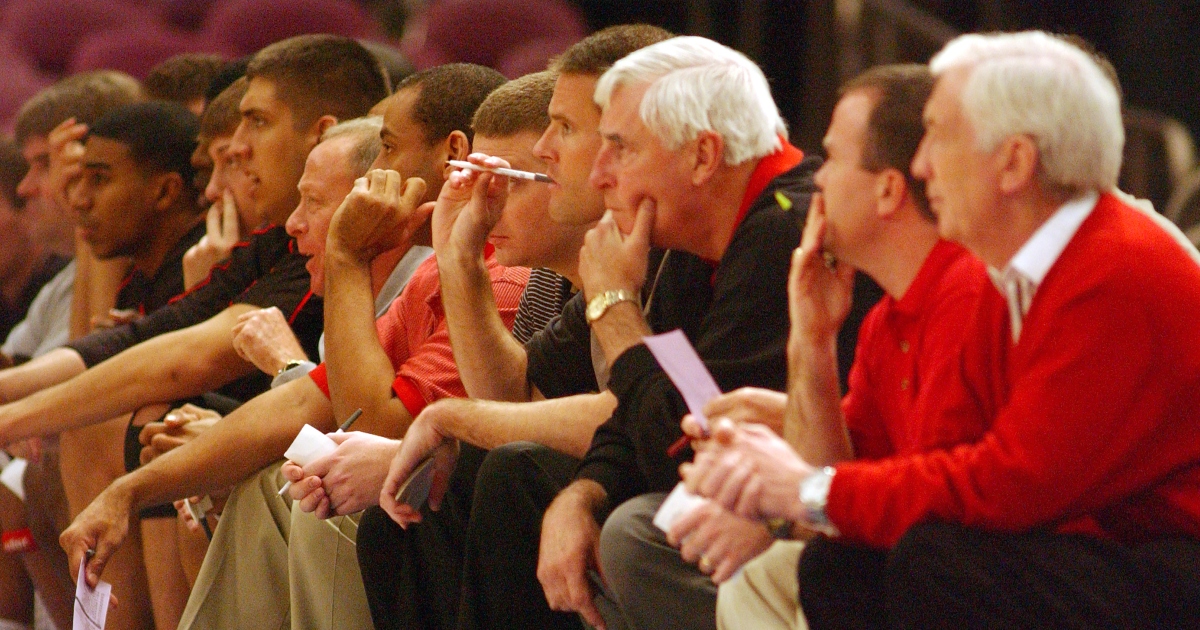 Ole Miss recently found a new leader for the men's basketball program, Chris Beard. Beard has been quite a successful head coach and has the record to prove it. But he's winning what he's he did not acquire all on his own. No, he had some help along the way from some elite-level mentors. One of those mentors is none other than legendary head coach Bob Knight. During a recent interview, Beard detailed the impact Knight has had on his coaching career.
"I've been blessed, not only in my basketball career, but my life; just to be with some elite people. And it's hard to mention anybody specifically because you leave others out," said Beard.
"But certainly tonight, I wouldn't be here without coach knight. In my opinion, one of the greatest coaches and the best teachers in the history of college basketball. And I know there's been a lot of others; certainly, coach Gundy, my first athletic director that I mentioned in public, out there tonight."
Knight has an extensive coaching career dating all the way back to 1965 when he became the head coach of Army. From there, he would become the head coach at Indiana in 1971 and remain there for 29 years before spending his last seven as the head coach of the Texas Tech Red Raiders. Knights teams appeared in 28 NCAA tournaments, five final fours, and won three national championships. His coaching career ended with 899 wins and a win percentage of .706.
Knight hired Beard back in 2001 when he was coaching at Texas Tech. Beard was there the entire seven years before his mentor left the program. So, needless to say, the Ole Miss head coach had plenty of time to collect nuggets of wisdom from Knight. But there was one thing in particular that Beard took with him every; the idea of and commitment to preparation.
"With coach Knight, one thing that I've always believed in is just the idea and the commitment to preparation. There's not one college basketball player that doesn't want to win. There's not one coach who doesn't want to win; not one fan that walks into the arena and doesn't wanna win that night.
"But I think what separates good from great and winners from champions is, do you want to prepare to win? And so preparation is really important, and that's one of many things I learned from coach Knight."
The post Chris Beard details impact Bob Knight had on his coaching career appeared first on On3.