Chris Beard provides update on his staff-building effort at Ole Miss
2 min read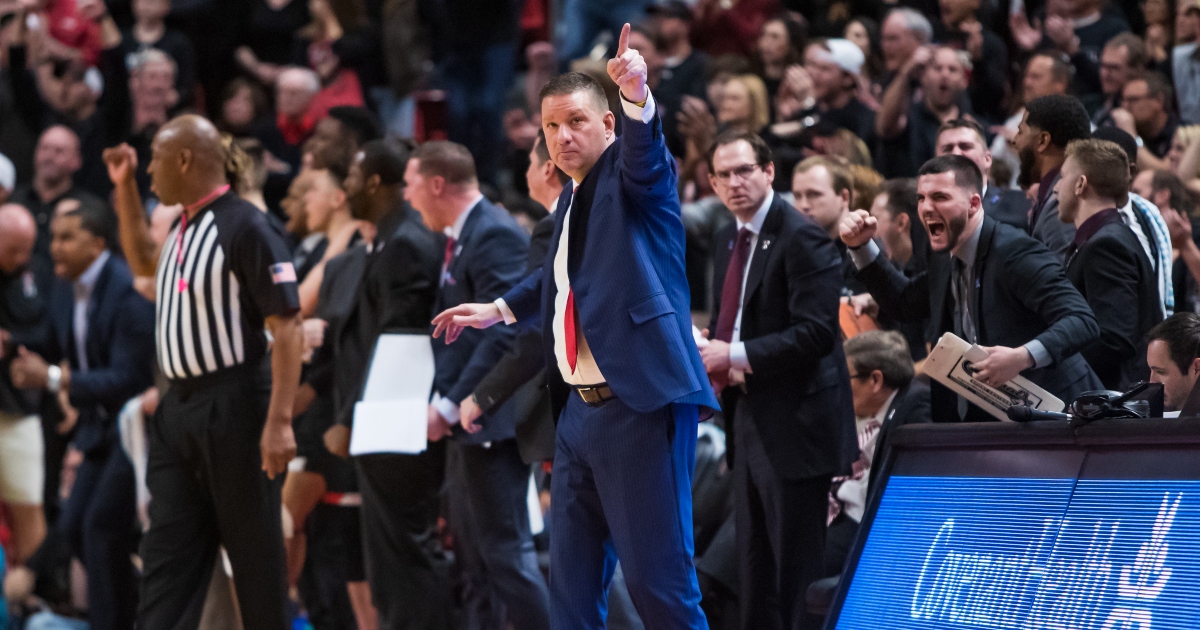 Now that Chris Beard has been officially named Ole Miss men's basketball head coach, he is now on the clock when it comes to building his staff. During his introductory press conference, the Rebels' headman provided an update on his staff-building effort in preparation for the offseason.
"Staff is really important. It's the guys who are going to be working with our players; just as important in a lot of ways. First, recognize Kermit's staff was really good, and there's some talent here that I'm looking forward to spending some real time with," said Beard. "So it always kind of starts there because I have such respect for coach. And some of the coaches here are guys that we really look forward to speaking with.
"In terms of our staff, it'll probably be a combination of guys that I've been blessed and fortunate to work with in the past and other institutions. And also some new talent. I believe in having guys in the program that are future head coaches. Or maybe past head coaches that'll be head coaches again."
Beard is viewed as one of the top coaches in college basketball. He is also considered one of the best at recruiting and building his staff. Beard's former assistant, Rodney Terry, has filled in for him at Texas quite nicely. And all he has done is lead the Longhorns to their first Elite 8 appearance in 15 seasons.
"There's different ways to win in college basketball, so it makes it a great sport. So interesting to kind of study and live," said Beard. "But I've never been one to believe; this guy's a recruiter, this guy's an on-the-floor coach, this guy's great in the office. We're looking for the full package; to get the program to the point where you can win six games in three weekends. And you can compete at that level and win conference championships; you gotta be elite at all levels.
"I think a part of being elite is having a coaching staff where you really have head coaches on the staff. So I think everybody will be really pleased with the first staff we put here. It'll be kind of eye-opening to some people. But I believe we'll have one of the best coaching staffs in the country put together here in the next week or so."
Beard is an experienced and knowledgeable head coach. He has won in the NCAA Tournament, a Final Four, and a national championship appearance on his resume at Texas Tech. So, it would only make sense for him to surround himself and his players with coaches who have or at least show the potential to help lead the Rebels on a deep run in the NCAA tournament.
The post Chris Beard provides update on his staff-building effort at Ole Miss appeared first on On3.