COLUMN: Chris Beard is on fire in recruiting and keeps proving why he was Ole Miss' only choice
6 min read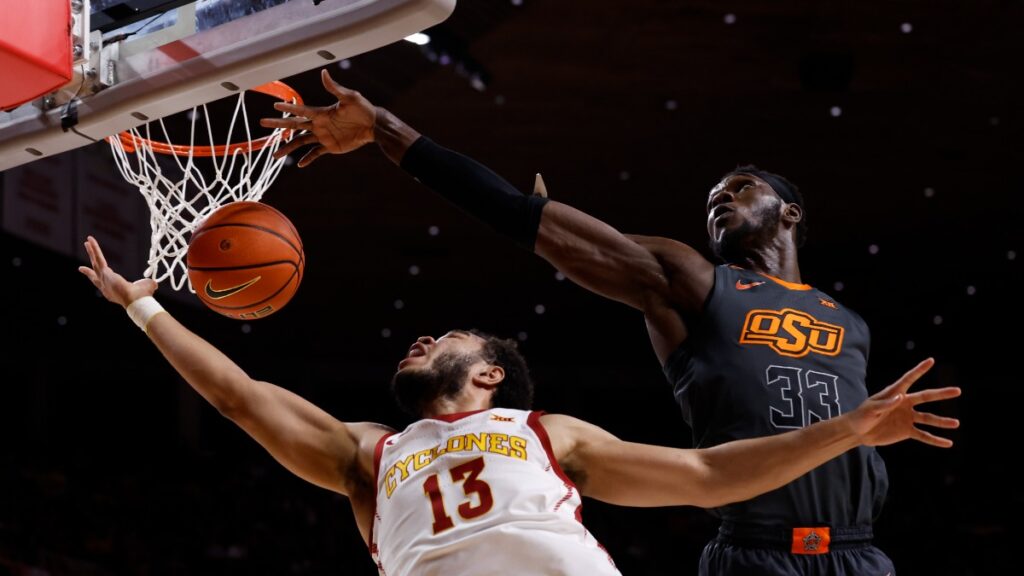 Chris Beard was the only choice for Ole Miss. 
It was true when athletics director Keith Carter went searching for Kermit Davis' replacement back in March, and he just keeps reinforcing that truth with each new addition from the NCAA Transfer Portal. 
Beard on Sunday secured a commitment from Oklahoma State transfer center Moussa Cisse. Cisse is just the latest high-profile land for Beard as he puts the finishing touches on his debut Rebel roster. 
Cisse is the second 7-footer brought in by Beard and a coaching staff recently finalized with assistants Al Pinkins, Brian Burg and Wes Flanigan. Pinkins and Burg both previously coached under Beard at Texas Tech — one of three teams Beard has led to the NCAA Tournament since 2016.
Ole Miss, as a program, has reached the tournament just nine times in its 100-plus-year history.
Flanigan came over from Auburn. His son, Allen, got into the portal last week. Ole Miss is the clear favorite to land him, though he's first exploring professional opportunities.
Cisse joins Western Kentucky transfer Jamarion Sharp in an overhauled Ole Miss front court. Sharp, at 7-foot-5, is the tallest player in college basketball. Sharp withdrew from NBA Draft consideration last week and will officially be a member of next season's roster.
Other transfer pick-ups include Brandon Murray (guard/wing, LSU/Georgetown) and Austin Nunez (point guard, Arizona State). Beard recently committed 2023 three-star center Cam Barnes and re-committed four-star forward and November signee Rashaud Marshall. Also brought back were veterans Matthew Murrell and Jaemyn Brakefield and promising sophomore guards TJ Caldwell and Robert Cowherd. 
And Beard isn't anywhere close to done.
"We're here to win," Beard said in his introductory press conference back in March. Beard was hired to replace Kermit Davis, who was fired in February after five seasons. Ole Miss last reached the NCAA Tournament in Davis' debut season fo 2018. 
Beard added, "We didn't come down here to finish second."
RELATED: Chris Beard continues to add quality pieces ahead of first season at Ole Miss
Ole Miss landed Oklahoma State transfer center Moussa Cisse on Sunday
Beard has long been regarded as a Top 10 coach in his sport.
He was only available to the long-suffering Rebels because of how his career at Texas ended in January.
Of all the candidates athletics director Keith Carter — an all-time Ole Miss basketball great — reportedly considered, few, if any, could make a stronger argument for the most significant year-one impact.
Sources indicate other candidates Carter vetted and at least engaged with include, among others, Dusty May (FAU), Chris Holtmann (Ohio State), Chris Mack (Louisville), Ryan Odom (Utah State) and Bucky McMillan (Samford). May took FAU to the Final Four last season.
But Beard's resume was, and is, second to none. Actually, he has the best resume of any coach Ole Miss has hired in any sport. Ever. He took Texas Tech to the national championship game. He's been to an Elite Eight. 
Naturally, then, he's hit the ground running at Ole Miss.
Most impressive has been his modern plan of attack for the portal — a talent-procurement avenue that only emerged over the last few years but has completely taken over the sport. Davis, conversely, was doomed by an antiquated approach.
Ole Miss desperately needed scorers — particularly along the perimeter — after a disastrous 13-19 (4-14 SEC) campaign in 2021-22. However, Davis doubled-down on his core tenants of defense and rebounding.
To his detriment.
Ole Miss ended up with a quartet of front-court redundancies: Myles Burns, Theo Akwuba, Josh Mballa and Jayveous McKinnis. Burns was far and away the most impactful addition, but even his efforts couldn't turn the tide on on-court results.
Ole Miss went 12-21 (3-15). A program already considered among the worst in the SEC was threatening to fade into obscurity forever. The Rebels were dead in the water. Rudderless. And they've never had the resources of most all of their Power 5 counterparts anyway.
Sure, The Pavilion is one of college basketball's nicest venues. But the Rebels had to find a spark pretty much everywhere else, not the least of which the NIL space. They needed a splash, arguably the biggest they've ever made.
Enter Chris Beard.
Beard, in short order, has rejuvenated Ole Miss basketball and quickly brought very-real, if once-laughable, NCAA Tournament hopes for next season. Ole Miss now has legitimate, next-level talent up and down its roster. Twenty-plus wins no longer seems far-fetched.
If anything, that might be selling these Rebels a bit short.
RELATED: Beard focused on building identity and avoiding shortcuts, can feel the Ole Miss excitement
Ole Miss HC Chris Beard
And, again, Beard has plenty of work left to do.
Naheem McLeod (Florida State) is probably off the board now. McLeod, like Cisse and Sharp, is a 7-plus-footer. Safe to say that need has been adequately addressed.
Ole Miss has kept in contact with Dusan Mahorcic, the transfer NC State big. He's looking for his sixth school in six years and averaged 8.7 points and 6.6 rebounds in 10 games last season. He was mostly out because of injury.
Ole Miss has been in contact with a pair of UTEP transfers, Chendall Weaver and Kyron Gibson. The Rebels had some interest in Andrew Taylor (Marshall), but Taylor committed to in-state rival Mississippi State on Saturday.
Ole Miss had engaged Georgia Tech center Rodney Howard, and the Rebels are among the teams who've reached out to Grant Nelson (forward, North Dakota State) in recent days.
But before we go any further, we should note Davis, to his credit, recruited at a level previously unseen at Ole Miss.
He was responsible for Murrell and Daeshun Ruffin, the highest-ranked prep signees in program history. Ruffin (now at Jackson State) was the Rebels' first McDonald's All-American signed out of high school.
Austin Crowley (now at Southern Miss) was a four-star. Same for Malique Ewin and Amaree Abram. They've transferred out, too, with Abram moving on to Georgia Tech. Brakefield is a one-time five-star and transfer from Duke.
But cohesive roster-building, especially in his last two years, proved elusive for Davis. Along with the front-court redundancies, his final Ole Miss team was filled with players with regressive traits in a modern game that more favors position-less pieces. Tye Fagan, a guard, wasn't a three-point threat. None of the transfer forwards had much of any offense to speak of away from the basket.
Beard? He knew exactly what he wanted when he got to Ole Miss and has put in motion a plan he refuses to deviate from, no matter the once-held reputation of Rebel basketball as a never-ran.
And the results speak for themselves.
Maybe Ole Miss fans (and us media types) shouldn't be surprised.
This is what the Rebels hoped they were getting when they signed up for The Chris Beard Experience.
This is what Chris Beard said he was going to deliver.
Shoot, this is what Chris Beard has always delivered. 
But we gather today to tip our caps anyway.
Cisse was once ranked as a five-star and the nation's No. 17 overall prospect back in 2020. Davis wanted him and went after him hard. He even got Cisse to campus. Ultimately, though, Cisse signed with Memphis before his transfer to Oklahoma State.
Now Beard gets him as, at worst, a complimentary five fresh off two Oklahoma State seasons in which Cisse was twice named to the Big XII All-Defensive team. That's insane. He averaged 6.8 points, 8.0 rebounds and 1.9 blocks last season. 
Cisse would have been the transfer headliner for every one of Davis' portal classes. Under Beard? He's a piece to a much larger puzzle — a puzzle Beard has no interest in waiting multiple years to complete. 
Beard did say he was here to win. Maybe those who didn't listen before will listen now. Chris Beard was the long-overdue kick-in-the-pants a success-starved program needed.
And he's wearing his big shoes.
The post COLUMN: Chris Beard is on fire in recruiting and keeps proving why he was Ole Miss' only choice appeared first on On3.