Connor Lew considered a 'home run' prospect according to Hugh Freeze
2 min read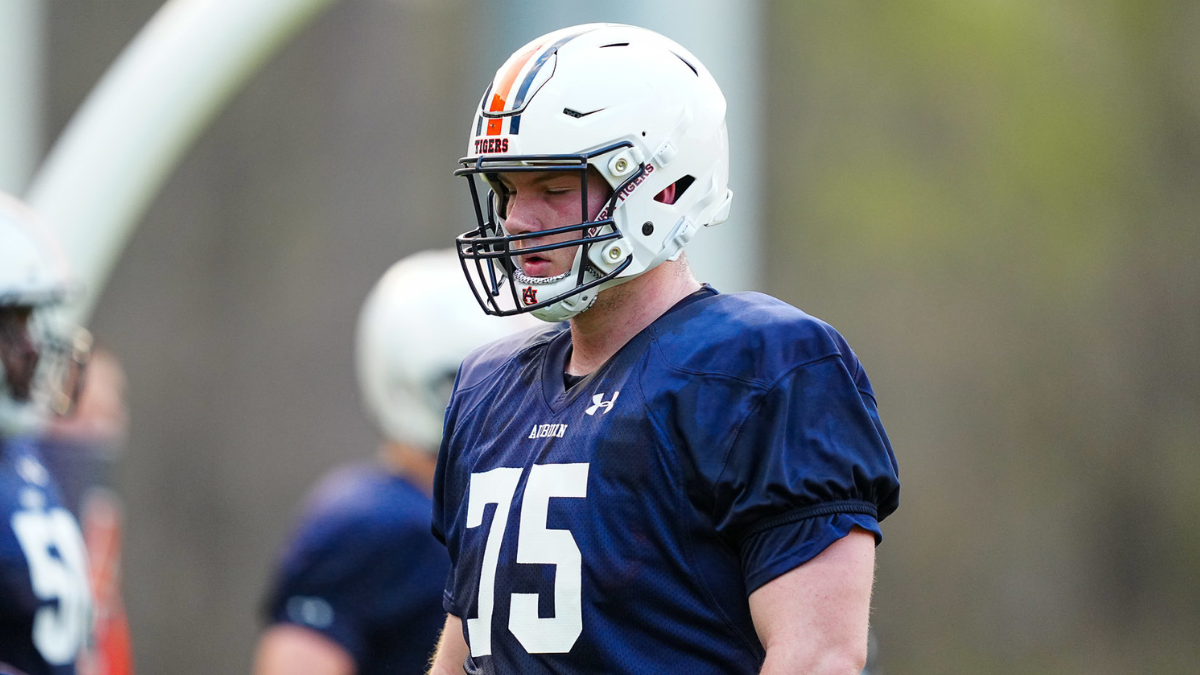 AUBURN – After a couple of injuries at guard, freshman offensive lineman Connor Lew stepped in and assumed the left guard spot during practice a week ago.
On Monday, Tigers' head coach Hugh Freeze was asked about Lew in front of the media. His response was memorable.
"I think we hit a home run with Connor Lew," Freeze said candidly.
Lew as a recruit
Lew was a December addition to Auburn's 2023 class just a week before the early signing period. He flipped his commitment from Miami to Auburn shortly after Hugh Freeze and his staff took over.
Lew was considered the No. 427 overall player in the country, the No. 33 interior offensive lineman, and the No. 43 player in the state of Georgia. He was considered a high 3-star prospect.
He will play early
According to Freeze, while Lew is still in the process of adding weight, he will play early in his Auburn career, no doubt.
"Connor Lew is going to play as a freshman," Freeze said Monday. "He needs to gain some weight, but that'll happen in the offseason. He's smart, tough, strong, moves well, hopefully he learns the game well. We're playing him at center and guard, and he seems to be grasping it well. Expect him to play as a freshman."
Lew spent Monday's practice as one of the top performers on the offensive line from Auburn Live's point of view. He was helped by offensive line coach Jake Thornton to get his head across his defender in a drill, but quickly cleaned up that detail.
Other than that, Lew was quick, sudden, and looked like one of the veterans at practice. He was with the second group at left guard during the fast-tempo team offensive drill.
Yes, Freeze is impressed with Lew early on as it showed on his face while talking about him. However, it isn't always ideal for a freshman to have serious playing time. That is something Freeze was open about and didn't hesitate to say that the group as a whole still needs improvement.
"He is going to be a good player, but it's an indictment of where we are, truthfully," Freeze said. "I hope that we don't have to depend on freshmen too much longer to come in and provide significant help to us, but that's where we are. That's our recruiting pitch right now. You want to start immediately helping a tradition like Auburn has get back to where it can be? Then we're looking for help now. That's the case."
The post Connor Lew considered a 'home run' prospect according to Hugh Freeze appeared first on On3.