Coveted 4-star RB Taylor Tatum recaps first visit to Georgia
3 min read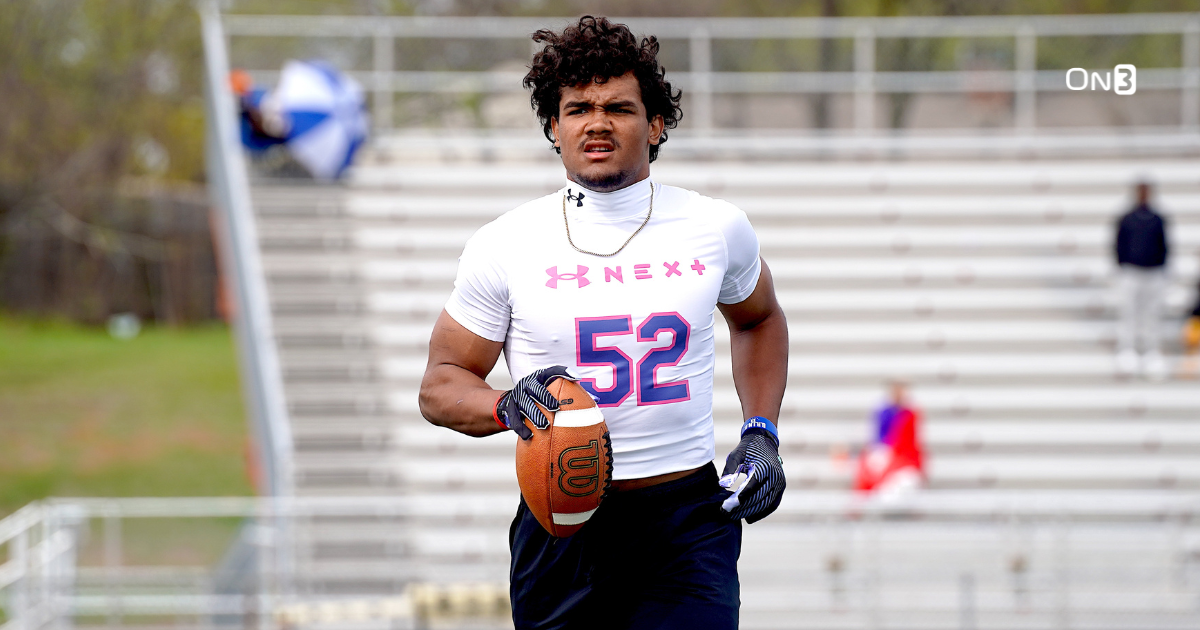 Longview (Texas) four-star running back Taylor Tatum holds offers from nearly every major Power Five program in the country. One of the top programs involved in Tatum's recruitment are the Georgia Bulldogs.
While he's taken visits to several other visits before, Tatum took his first trip to Athens on April 1. Meeting the back-to-back national champs in-person was a visit that stood out to Tatum and put the Bulldogs in good standing with his recruitment.
"I think they exceeded expectations," Tatum, the No. 42 overall prospect in the On3 Industry Ranking, told On3. "It's Georgia so I knew they had a nice facility and all of this stuff but seeing it in person was eye-opening. Getting to talk to Coach (Dell) McGee all day, getting to talk with Coach (Kirby) Smart and getting to meet everyone on staff, it was a great thing to get up there when I did."
Tatum arrived that Saturday and spent the day full touring the campus. He said that he toured the football facilities, went through an academic presentation, spent time with the coaches and attended a practice.
Watching Georgia run its practice and seeing how they use their running backs in the offense is something that Tatum said really excited him.
It also showed him why Georgia's had so much success under Smart.
"I got to see how their running backs run and I got to talk to a couple of them and see it at a high-pace," Tatum said. "Most schools these days are afraid to hit in practice but they were going at it. They were competing with each other so it reminded me of my school."
"The way they compete, you can see why they have a good defense every year because they challenge the offense and challenge the run game. You see why they went back-to-back. They not only compete but they cheer each other on."
Relationship with Dell McGee key for Tatum
It may have been Tatum's first time on campus but it wasn't his first time talking to McGee or Smart.
Georgia extended an offer to Tatum on Jan. 23 and he's been in constant communication with McGee since. During the visit Tatum said he spent most of his time with McGee.
"Coach McGee not only showed me the good things about my game but also some things he'd work on me with when I got there and what he would do with my in their offense," Tatum said. "I can run routes, I can pass block and he would beef me up. Seeing his plan for me if I were to go there is really cool."
Tatum also noted that McGee is a family man and that's something that not only stood out to him, but two his parents as well. While Tatum was McGee's focus, he also spent time talking with both his mom and dad to try and get to know them.
The visit as a whole was a success in Tatum's eyes. He hasn't announced where he'll be taking any of his official visits yet but said that following his visit to Georgia, the Bulldogs have a good shot at earning one of those officials.
"I think it definitely boosted them on my list," Tatum said. "My parents liked it a lot, obviously the facility was nice and I got to talk with Coach Smart and Coach McGee. Me and coach McGee have been talking for awhile so getting up there to see him boosted them up the charts for sure.
""I felt like a priority. Coach Smart told me what he could do with me. Coach McGee talked to my dad a lot and he chopped it up with my mom. That made me feel prioritized."
The post Coveted 4-star RB Taylor Tatum recaps first visit to Georgia appeared first on On3.