Creator of the 'You Can't See Me' Gesture backs Angel Reese 
2 min read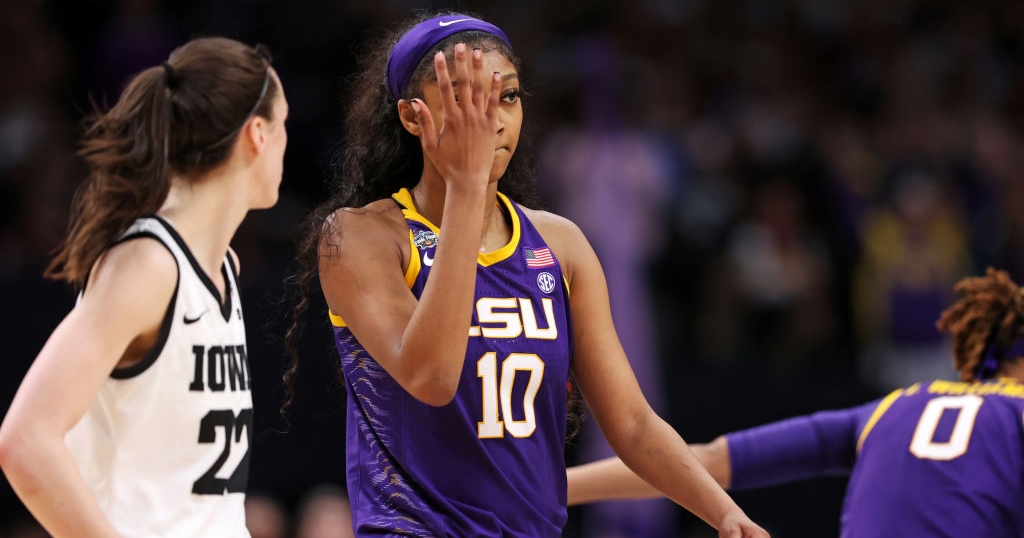 Following a strong backlash from critics of LSU star Angel Reese, the creator of the iconic "You Can't See Me" gesture came to her defense. Rapper Tony Yayo, of hip-hop group G-Unit fame, spoke about his famous taunting gesture being at the center of one of the biggest sports controversies this year.
After defeating Iowa in the national championship game, Reese made the gesture directly in the face of star Caitlin Clark — referencing Clark doing it herself as the Hawkeyes eliminated South Carolina in the previous round. The taunting drew criticism from fans around the sports world, claiming that it was over the top and unnecessary.
The debate started a strong discussion between fans over what was appropriate in the heat of the moment — as well as larger debates about perceived slights against Reese and her teammates for their school and race.
Tony Yayo praises Angel Reese for using his iconic gesture
The ongoing debate drew comments from Tony Yayo, who told TMZ Sports that he felt the criticisms coming Reese's way were "crazy."
"When a black girl do it, it's a problem, but when a white girl do it, it's not a problem," said Yayo in an interview. Yayo told TMZ Sports that he felt trash-talking is part of sports at their core, and that he understands that athletes feel strong emotions while competing with each other.
Yayo went on to highlight the work that Reese and Clark have both done for their sport and the popularity of the women's college championship game.
"You got Lil Wayne calling her phone," Yayo said. "You got Boosie excited over LSU. This championship was big. Everybody knows who Angel Reese is now, as well as Caitlin Clark."
"I just don't want all this stuff to overshadow the win. There are other people on the team. There's a great coach over there [in Kim Mulkey]. I'm definitely looking up to anybody that's a role model to Black women in this world."
At the center of the controversy were the two star athletes themselves, who took very different paths while discussing their part in it. Clark recognized that the trash talk happened, but admitted that she didn't pay any attention to it during the game because she was focused on herself and her teammates.
Meanwhile, Reese took to interviews to explain that it was all rooted in trash talk on the court. And while she and her LSU teammates respected Clark's ability, they felt that there was disrespect coming their way as a team and took it personally.
The post Creator of the 'You Can't See Me' Gesture backs Angel Reese  appeared first on On3.