Cutter Boley sets a date and time for his college decision
2 min read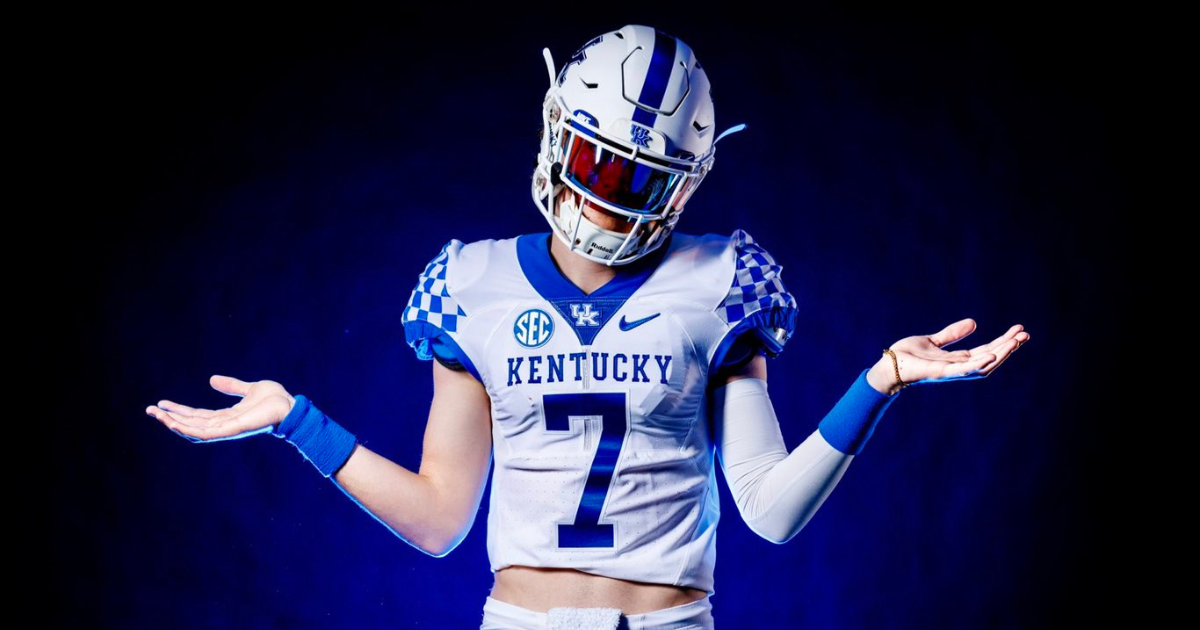 Lexington Christian Academy standout quarterback and prized Kentucky target, Cutter Boley, will announce his college decision on Thursday, May 18. The ceremony will take place at 11:00 a.m. at LCA.
Boley announced his top 10 on Friday with a list that included Alabama, Notre Dame, Tennessee, Michigan, Oregon, TCU, Miami, Penn State, and Florida State to go along with Kentucky.
Come Thursday, there are going to be a lot of lonely big-name hats left sitting on the table.
On3 ranks Kentucky as the favorite, especially once Liam Coen rejoined the staff as offensive coordinator.
"Coen is just easy to connect with. I feel like he'd be a really easy guy to learn from," Boley told KSR back in January.
The 6-foot-5, 200-pounder is the No. 40 overall prospect and No. 3 quarterback in 2025, according to the On3 Industry Ranking, a weighted average that utilizes all four major recruiting media companies. He is also the No. 1 player in Kentucky.
Although Boley is a member of the 2025 class, he has enough academic credits to make him a junior. However, there has been no decision on whether he would reclassify to 2024.
If Mark Stoops and the staff do land the 2025 four-star recruit and the No. 1 overall prospect in the state, it will not only be huge for the program with respect to the talent he would bring to the field but also for the additional talent he could recruit to Lexington.
Matt Jones and the crew will be doing the KSR radio show from LCA on Thursday to bring you the announcement live.
The post Cutter Boley sets a date and time for his college decision appeared first on On3.