Dabo Swinney reveals Will Shipley missed Clemson spring game due to injury
3 min read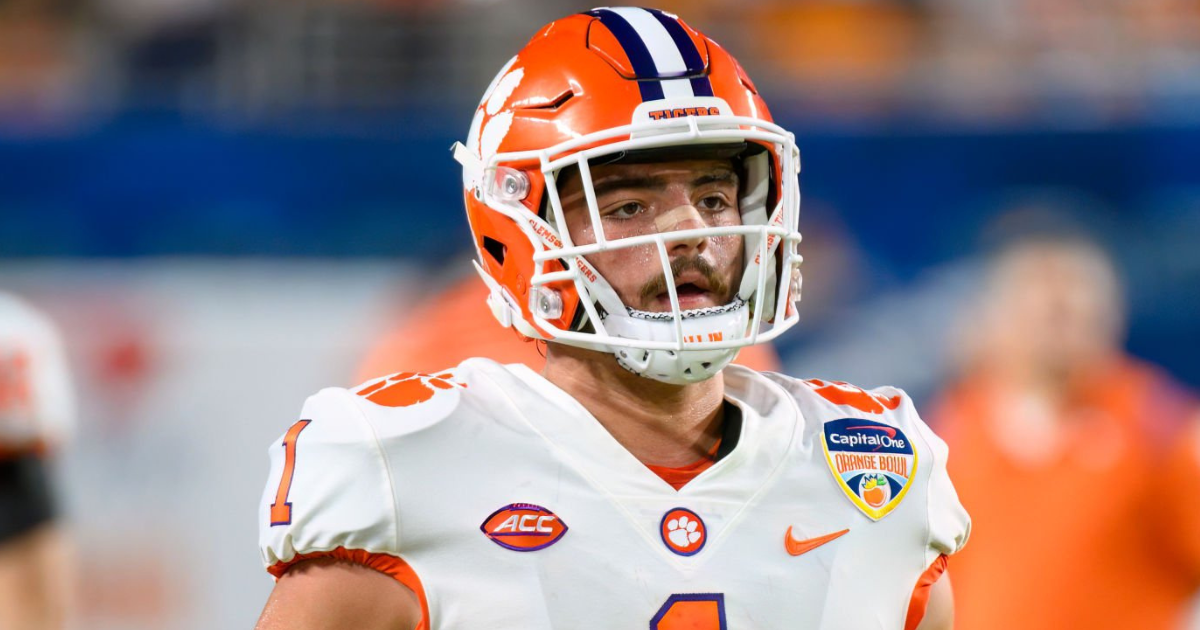 There's plenty of excitement around Clemson ahead of next season, especially considering the changes that the Tigers made on offense this offseason. However, one of their key pieces, running back Will Shipley, was a no-go this weekend during the program's spring game.
Following the scrimmage, though, Dabo Swinney explained that Shipley's absence was merely precautionary. He said the junior has been dealing with some knee issues over the last week or so. That's why he missed this weekend's game and has been taking it easy when it comes to live reps.
"He's just had some knee tenderness. He's practiced some, he's scrimmaged some too. Then, in just the last week or so, he's battled a bunch of tendinitis in that knee area," Swinney said. "He's done all the team stuff except for the last week or so. But we didn't scrimmage him last week or today and just kept him out of the live stuff as far as a precaution."
Shipley has been a workhorse over his first two college seasons for Clemson as he has produced all over the field. In total, he has posted over 2,200 yards from scrimmage with 26 touchdowns overall. A majority of that has come on the ground as he has rushed for 1,921 yards in his pair of campaigns with all of his collegiate scores coming in the run game as well. He has also returned 27 kickoffs for an average of 26.1 yards per return.
In 2022, Shipley was the only player in the nation with over 1,150 rushing yards, over 200 receiving yards, and over 300 kick return yards. That helped him earn First-Team All-ACC honors at running back as well in the all-purpose and specialist categories. Shipley was also a finalist for the Paul Hornung Award.
Many will wish that they could have seen Shipley compete this weekend to really get a better idea of where Clemson's offense is. Still, considering Swinney's reasoning, it'll be alright as long as Shipley continues to heal and gets back on pace to return to the field.
Klubnik analyzes his play in Clemson's spring game
There are a lot of expectations surrounding Cade Klubnik and Clemson for the 2023 season, but the quarterback was honest about himself.
He analyzed his play in the spring game and while he acknowledged he made some big plays, there was room for improvement. Klubnik was complimentary of the Clemson secondary, which caused a few issues for the offense.
But based on the spring game, Klubnik could take a big step forward.
"You know, lots of ups and downs," Klubnik said of his spring game performance. "But you know, I think as a whole, just super excited to see (what's to come). "Put some long drives together, had some big plays. I had a couple of good scrambles. But overall, I mean, I feel like we have great protection up front, I had  a lot of time. I think our DBs on the other side were the best that I've seen them ever play. They did a heck of a job and I think we did a great job around the ball. I think that was one of our best things today."
The post Dabo Swinney reveals Will Shipley missed Clemson spring game due to injury appeared first on On3.