Dan Hurely reacts to Final Four win, appearing in national championship
2 min read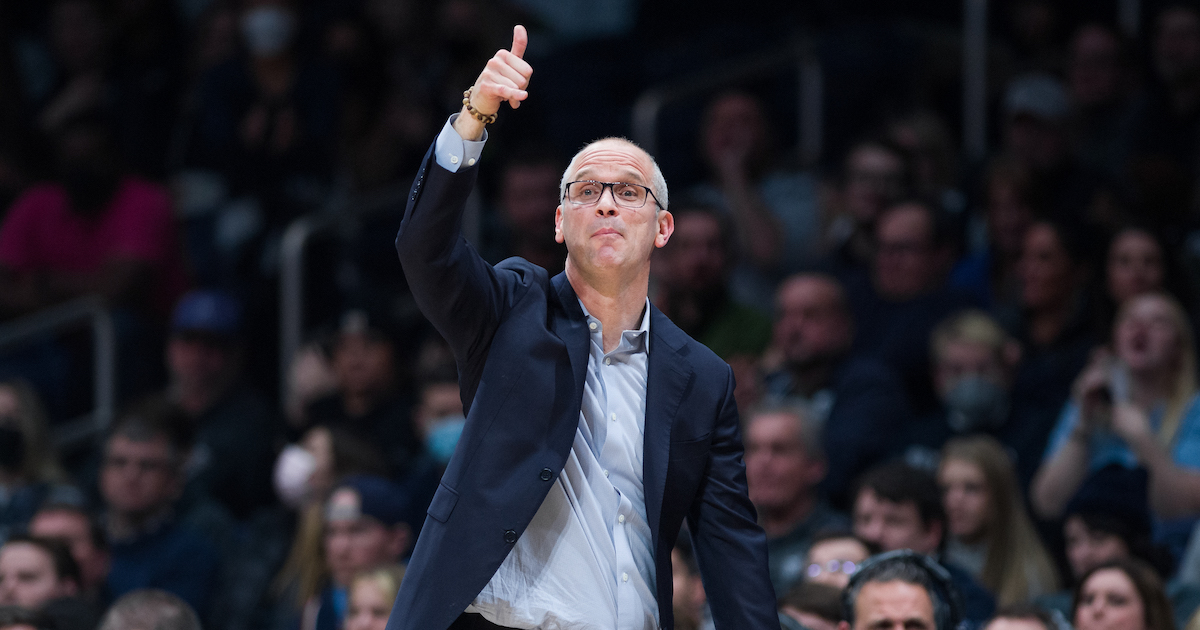 Nobody outside of the Big East has been able to slow down UConn this season. Dating all the way back to the nonconference portion of the schedule, head coach Dan Hurley is undefeated against non-Big East opponents. The trend continued on Saturday, with the Huskies taking down Miami to advance to the national championship game.
If there was one thing Hurley wanted to do well in Houston, it was play defense. He feels as if UConn did exactly that, preventing a top offensive team from scoring. Hurley then said they were eventually able to "knock them out" and get the win.
"I'm a defensive guy first and foremost," Hurley said during a postgame interview with CBS Sports sideline reported Tracy Wolfson. "I just loved the way we guarded them. They're one of the best offenses in the country. We really disrupted them. They've been on such a roll coming in. I thought we kind of body blowed them until we could knock them out."
Miami was held to under 60 points for the first time all season vs. UConn. Only two players were in double figures, with Isaiah Wong leading the way with 15 points. It's hard the discredit the Hurricanes when UConn was such a force on the defensive end.
Dan Hurley wants to bring fifth national championship back to UConn
During Hurley's first season at UConn, they suffered their third consecutive losing season. They were able to move back home to the Big East and since then, have been a consistent program. Now, Hurley has them playing for a national championship and he couldn't be more grateful.
"I'm just happy I was able to attract the right type of people to put me in this position," Hurley said. "The coaching staff, these amazing players. I appreciate the University of Connecticut. They took a chance on a guy that was a high school coach not too long ago. What a blessing, incredibly grateful. Now we got a chance to play for a fifth national championship. We've been striving for five for a while."
The Final Four win probably felt good for Hurley for about two minutes. There is now a national championship to win, going up against San Diego State. Hurley will be hoping to get some help from within the family when it comes to scouting.
"I know how they guard," Hurley said. "I'm hoping my brother Bob is going to give me a lot of that West Coast intel. He's played them a couple of times. They're a great team, one of the best teams in the country. Brian is one of the best pure coaches in the country. I think it's fitting that both of us earned our way into this title game."
The post Dan Hurely reacts to Final Four win, appearing in national championship appeared first on On3.